Awaiting UK's approach on Brexit following EU leader summit
Notes/Observations
- Awaiting UK reply to how Brexit negotiations to move forward
- Euro Zone Sept Final CPI registered its 2nd month of negative reading with core inflation at a record low
- Focus on US retail sales data
Asia:
- Japan Fin MIn Aso: Confirms use of ¥549B from budget reserves for jobs and supply chain support (Japanese govt to use emergency budget fund for more economic relief from virus to help with supply chains, farmers and job subsidies)
Europe:
- EU said to put onus on UK to compromise on its new partnership or stand ready for trade disruptions. EU leaders granted more time for negotiations with Britain on a new trade pact before the year ends but concerned over lack of progress. UK PM Johnson will respond and set out his approach on Fri, Oct 16th
Americas:
- President Trump stated that he would increase his Covid-19 relief bill offer to $1.8T. Republican Senate Majority Leader McConnell said to shoot down idea. House Speaker Pelosi continued her demand for a $2.2T relief bill
SPEAKERS/FIXED INCOME/FX/COMMODITIES/ERRATUM
Equities
Indices [Stoxx600 +0.68% at 365.40, FTSE +0.71% at 5,873.95, DAX +0.52% at 12,769.80, CAC-40 +1.31% at 4,900.69, IBEX-35 +0.33% at 19,127.50, FTSE MIB +0.33% at 19,127.50, SMI +0.65% at 10,133.14, S&P 500 Futures +0.09%]
Market Focal Points/Key Themes: European indices open higher across the board and remained in the green as the session progressed; all sectors start in the green lead by industrials and consumer discretionary; less better performing sectors include telecom and financials; Liberty Steel seeking to buy ThyssenKrupp's steel division; LVMH pulling luxury brands higher after earnigns; Scatec Solar to buy SN Power; reportedly Sempur interested in acquiring LPP in Poland; Evolution Gaming partners with WSI; French FinMin urgin EU to prepare sanctions on US over aircraft dispute; focus on Brexit commentary in second day of Euro Summit; earnings expected in the upcoming US session include Bank of New York, Schlumberger and State Street
Equities
- Consumer discretionary: LVMH [MC.FR] +7% (sales), JD Wetherspoon -10% (JDW.UK] (prelim earnings), Superdry [SDRY.UK] -4% (CFO to step down)
- Financials: Man Group [EMG.UK] +6% (Q3 update)
- Industrials: Daimler [DAI.DE] +5% (prelim earnings), Thyssenkrupp [TKA.DE[ +16% (receives offer for unit), Volvo [VOLVA.SE] +1% (earnings)
Speakers
- ECB's Rehn (Finland) stated that recent data (particularly in services) had amplified the downside risks to outlook
- ECB's Visco (Italy) reiterated stance that must avoid an early withdrawal of stimulus. Would take years to get back to pre-covid levels. both must remain accommodative
- ECB's Makhlouf (Ireland) stated that evidence suggests that do not need new decisions on policy at this time. Reiterated Council stance that had an extensive toolkit and nothing is off the table. Rate cut was not the best option at this time. Financial crisis from pandemic remained a possibility
- Eurogroup chief Donohoe (Ireland): Chances of a Brexit agreement was evenly balanced. Confident that Recovery Fund timelines to be met
- UK Foreign Min Raab: EU trade agreement remained possible with goodwill on both sides. Needed flexibility on both sides to reach a deal. Added that EU wanted UK fisheries under EU rule
- Poland Central Bank's Lon stated that should be prepared for more monetary easing should confidence drop
- Bank of Korea (BOK) Lee: No plan on redenomination of currency; Parliament should decide on issue
Currencies/Fixed Income
- Mounting fresh coronavirus restrictions in Europe providing the market with renewed concerns over an economic slump kept a lid on EUR/USD. Euro headwinds was also coupled with soft inflation data as headline CPI remained negative for a 2nd month with core at a record low.
- GBP was higher by 0.2% above the 1.29 level as market participants awaiting UK PM Johnson decision on Brexit negotiations. PM to announce his view on Friday (no specific time set yet).
Economic Data
- (EU) EU27 Sept New Car Registrations: +3.1% v -18.9% prior (1st rise in 9 months)
- (CZ) Czech Sept PPI Industrial M/M: 0.2% v 0.0%e; Y/Y: -0.4% v -0.6%e
- (AT) Austria Sept CPI M/M: +0.6% v -0.2% prior; Y/Y: 1.5% v 1.4% prior
- (CN) Weekly Shanghai copper inventories (SHFE): 157.6K v 156.5K tons prior
- (RU) Russia Narrow Money Supply w/e Oct 9th (RUB): 13.41T v 13.30T prior
- (IT) Italy Sept Final CPI M/M: -0.7% v -0.6% prelim; Y/Y: -0.6% v -0.5% prelim; CPI Index (ex-tobacco): 101.9 v 102.5 prior
- (IT) Italy Sept Final CPI EU Harmonized M/M: 0.9% v 1.0% prelim; Y/Y: -1.0% v -0.9% prelim
- (EU) Euro Zone Sept Final CPI Y/Y: -0.3% v -0.3%e; CPI Core Y/Y: 0.2% v 0.2%e v 0.2% advance; CPI M/M: 0.1% v 0.1%e
- 05:00 (EU) Euro Zone Aug Trade Balance (seasonally adj): €21.9B v €18.0Be; Trade Balance NSA (unadj): €14.7B v €27.9B prior
- (IT) Italy Aug Total Trade Balance: €3.9B v € 9.7B priorTrade Balance EU: €0.4B v €3.0B prior
Fixed Income Issuance
- (IN) India sold total INR280B vs. INR280B indicated in 2025, 2034 and 2050 bonds
Looking Ahead
- 05:30 (ZA) South Africa to sell combined ZAR2.0B in I/L 2029, 2038 and 2050 Bonds
- 06:00 (UK) DMO to sell £1.75B in 1-month, 3-month and 6-month bills (£0.5B, £0.5B and £0.75B respectively)
- Sells £0.5B in 1-month bills; Avg Yield: % v -0.0027% prior; bid to cover: x v 4.90x prior
- Sells £0.5 in 3-month bills; Avg Yield: % v -0.0230% prior; bid to cover: x v 7.39x prior
- Sells £0.75B in 6-month bills; Avg Yield: % v -0.0210% prior; bid to cover: x v 5.34x prior
- To sell combined £1.75B in 1-month, 3-month and 6-month Bills on Fri Oct 23rd 2020 (£0.5B, £0.5B and £0.75B respectively)
Results: https://www.dmo.gov.uk/data/treasury-bills/
- 06:45 (US) Daily Libor Fixing
- 07:00 (BR) Brazil Oct FGV Inflation IGP-10 M/M: 2.7%e v 4.3% prior
- 07:30 (TR) Turkey Central Bank TCMB Survey of Expectations: Next 12 month: No est v 10.2% prior
- 07:30 (IN) India Weekly Forex Reserve w/e Oct 9th: No est v $545.6B prior
- 08:00 (PL) Poland Sept CPI Core M/M: 0.4%e v 0.0% prior; Y/Y: 4.2%e v 4.0% prior
- 08:00 (UK) Daily Baltic Dry Bulk Index
- 08:00 (IN) India announces upcoming bill issuance (held on Wed)
- 08:30 (US) Sept Advance Retail Sales M/M: 0.8%e v 0.6% prior; Retail Sales (ex-auto) M/M: 0.4%e v 0.7% prior; Retail Sales (ex-auto/gas): 0.5%e v 0.7% prior; Retail Sales (Control Group): +0.3%e v
-0.1% prior
- 08:30 (CA) Canada Aug Int'l Securities Transactions (CAD): No est v -8.5B prior
- 08:30 (CA) Canada Aug Manufacturing Sales M/M: -1.4%e v +7.0% prior
- 08:30 (US) Weekly USDA Net Export Sales
- 09:00 (IT) Bank of Italy (BOI) Quarterly Economic Bulletin
- 09:15 (US) Sept Industrial Production M/M: 0.5%e v 0.4% prior; Capacity Utilization: 71.8%e v 71.4% prior; Manufacturing Production: 0.6%e v 1.0% prior
- 10:00 (US) Aug Business Inventories: 0.4%e v 0.1% prior
- 10:00 (US) Oct Preliminary University of Michigan Confidence: 80.5e v 80.4 prior
- 11:00 (CO) Colombia Aug Trade Balance: No est v -$0.9B prior; Total Imports: No est v $3.7B prior
- 11:00 (EU) Potential sovereign ratings after European close
- (UK) United Kingdom Sovereign Debt to be rated by Moody's
- (FR) France Sovereign Debt to be rated by DBRS
- 12:00 (RU) Russia Sept PPI M/M: +0.2%e v +1.0% prior (revised from -1.0%); Y/Y: -0.2%e v +0.8% prior (revised from -0.8%)
- 13:00 (US) Weekly Baker Hughes Rig Count
- 16:00 (US) Aug Net Long-term TIC Flows: No est v $10.8B prior; Total Net TIC Flows: No est v -$88.7B prior
Sat
- (NZ) New Zealand General Election
All information provided by Trade The News (a product of Trade The News, Inc. "referred to as TTN hereafter") is for informational purposes only. Information provided is not meant as investment advice nor is it a recommendation to Buy or Sell securities. Although information is taken from sources deemed reliable, no guarantees or assurances can be made to the accuracy of any information provided. 1. Information can be inaccurate and/or incomplete 2. Information can be mistakenly re-released or be delayed, 3. Information may be incorrect, misread, misinterpreted or misunderstood 4. Human error is a business risk you are willing to assume 5. Technology can crash or be interrupted without notice 6. Trading decisions are the responsibility of traders, not those providing additional information. Trade The News is not liable (financial and/or non-financial) for any losses that may arise from any information provided by TTN. Trading securities involves a high degree of risk, and financial losses can and do occur on a regular basis and are part of the risk of trading and investing.
Analysis feed
---
Latest Forex Analysis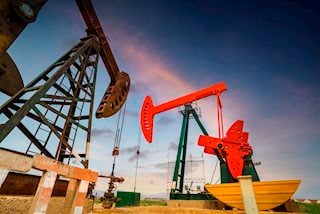 WTI bounces off $39.83, the lowest in one week, to battle 50% Fibonacci retracement. EIA inventories recovered from -3.818M prior, -1.021M forecast. The energy benchmark dropped the lowest since October 15 the previous day.
Oil News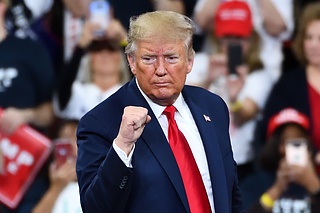 "It ain't over till the fat lady sings" – goes the adage which is relevant for the 2020 Presidential Elections as well. Two weeks ahead of election day, there are signs that incumbent Donald Trump is clawing back some support, raising the chances that the race could drag on for longer.
Read more
---