'The discipline of Technical Analysis is ideally suited for the FX market' - Karen Jones

K. Jones

PROFILE:
• Current Job: Head of FICC Technical Analysis at Commerzbank. Karen is also on the board of the STA (Society of Technical Analysts).
• Career: Over 20 years in the Forex business. Worked for a Commodities broker and two major investment banks.
• Age: 45


Download the magazine pdf
Karen Jones is a purely technical analyst with more than 20 years of experience in the financial business and has always monitored and analyzed currencies. "Of all the markets I analyze, it is simply the harder to do [… and] also the most volatile" says Karen. She joined Commerzbank in February 1999, just after the Euro's inception, "I was somewhat disappointed to have missed the start of trading for EUR/USD!"

In this exclusive interview of the 'Women in Forex' series, Karen shares with us the main steps of her career as well as her vision about the differences between men and women in the Forex world. She affirms that she can't pinpoint any and never felt any pressure from her colleagues: "I do attend some meetings where I am the only female, and the only technical analyst. […] I am not paid to agree with them, I am paid to give my views based on technical analysis!"


How did Forex enter your life?
I have actually only worked for 3 companies - the first was a commodity brokers - Sucden (UK). I had just finished college in 1987 and was looking for a job - I ended up with 3 job offers but went to work for the commodity brokers because it sounded the most interesting. I started work as a junior technical analyst and by sheer luck ended up in a job which has fascinated me ever since. I joined just before the October crash in 1987 and remember drawing spectacular lines on my charts as the stock market slumped. Although I covered commodities I was required to also monitor moves in FX and it became clear quite early on that this was a volatile market. But it wasn't until I joined Credit Suisse that my interest in FX grew.
Why?
I joined just after the UK government was forced to withdraw Sterling out of ERM - it was an extremely exciting time to start focusing on FX and I was hooked. I worked there for a fantastic lady called Francoise Skelley. Myself, a lady called Carol Harmer and Fran were affectionately known as 'the Chart Tarts'.
'Chart Tarts'? Where that nickname comes from?
"Myself, a lady called Carol Harmer and Fran were affectionately known as 'the Chart Tarts"
A lot of people in the dealing room had nicknames and this was just an affectionate moniker. The team consisted of 3 ladies (which was unusual back then), Tart rhymed with Chart, that's it. I think we were christened the nickname by the FX spot desk.
None of us were offended by it. we all liked it! There was a lot more banter back then, political correctness has killed this, which in some ways is a shame. I remember it being more of a laugh.
If ever anybody said anything that I felt was out of line, I used to wait pull them to one side and quietly explain they had upset me. They were always truly horrified that they had done so and apologized profusely. Once you explained where the line was - no-one ever crossed it!


You left Credit Suisse at the end of 1998 and then arrive at Commerzbank, right?
Yes, in February 1999, having been out of the market for a couple of months. I was somewhat disappointed to have missed the start of trading for EUR/USD!
Tell us how you worked your way up to become head of FICC Technical analysis Research...
I started working for the Treasury department initially covering primarily FX and bullion, then after a few years I was merged into the investment bank. At that time I was the FX technical analyst and reported to the head of FX strategy, but the whole team worked with the FX division. While there, the demand for technical analysis grew and I was asked to increase coverage to include interest rate products and as consequence I gained another colleague to assist me. As I already covered bullion I was asked to cover commodities as well, hence I became head of FICC Technical Analysis Research.

What is the FICC Technical Analysis Research's job?
The group is responsible for forecasting and formulating technical trading strategy globally and covers foreign exchange, fixed Income, emerging markets and commodities.
What about Forex in particular do you find interesting, as opposed to commodities, FI and other instruments under your command?
Of all the markets I analyze - it is FX I enjoy the most. It is simply much harder to do - there is more data to analyze for starters as it trades 24 hours a day, the way it trades in the various time zones can give you early clues of market direction. It is also much more volatile - after all FX participants hold their positions for much shorter durations compared to say stocks or bonds. It is a market which the discipline of technical analysis is ideally suited. Technical analysts are able to use some fairly short term time frames - also most FX participants use charts extensively, so it is in this area where we have most interaction with sales and trading.
"I am a technical analyst first and foremost and am confident in my convictions to stand by my analysis. It's as simple as that."
With more women entering the ultra-competitive world of big banking, how do you feel women treat each other?
Having worked for 6 years in a team containing 3 women, I did not find that my female colleagues treated me any differently to my male colleagues.
How do you think you analyze differently from men?
Having worked with both men and women in the field, I can't say that there is any difference to the way men and women analyze. Not any that I can pinpoint anyway . However one observation I will make (not sure if this a male/female divide however). There is a strong tendency to want to 'belong' to a group, psychologically I mean. In the course of my work I do attend some meetings where I am the only female, and the only technical analyst. However, I feel no compulsion to 'agree' with the group. That said I am not paid to agree with them, I am paid to give my views based on technical analysis! Is this a male/female divide? I suspect not. I am a technical analyst first and foremost and am confident in my convictions to stand by my analysis. It's as simple as that.
How have you handled balancing a private life while growing into positions of increasing responsibility at the bank?
I think it is hard to work in any demanding job and to balance your personal life. There are times I have struggled, but as I have grown older the demands of both areas have headed into a natural balance.
Do you believe the opportunity for stay-at-home trading will bring a flood of women traders into the retail Forex market?
Stay at home trading will appeal to women as they try to juggle childcare with working It is the flexibility they need, however think this just generally increases the numbers who are trading from home. I do not foresee a 'flood' and no I do not expect it to impact on the market at all.
Education feed
---
Editors' Picks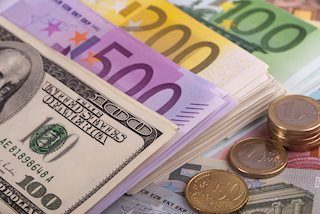 The EUR/USD pair has spent most of the last trading session of the day stuck around 1.1700. Upbeat US Durable Goods Orders spurred modest demand for high-yielding assets.
EUR/USD News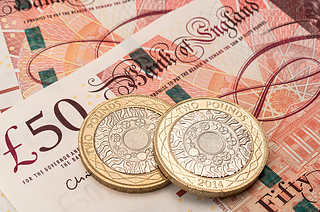 GBP/USD is trading at around 1.37, as sterling shrugs off the drying up of some petrol stations due to Brexit-related lorry driver shortages.
GBP/USD News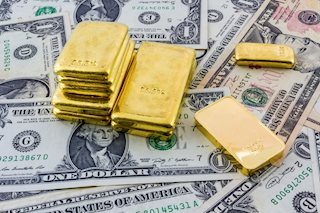 Upbeat US data lifted the market's mood and weighed on the dollar. US Treasury yields continue climbing to multi-month highs. XAU/USD is marginally higher on a daily basis but bears retain control.
Gold News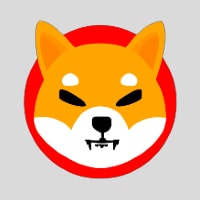 Shibu Inu price continues to contract and cause frustration for bulls and bears. However, Shibu Inu is trading near the apex of the triangle pattern it is currently inside. Therefore, a breakout lower is likely to occur very soon.
Read more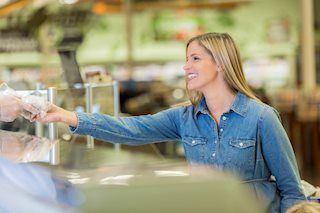 Consumer Confidence expected to rise slightly to 114.5 in September. August's confidence reading at 113.8 was the lowest since February. Weak Consumer Confidence did not damage August Retail Sales or Durable Goods Orders.
Read more
RECOMMENDED LESSONS
Discover how to make money in forex is easy if you know how the bankers trade!
In the fast moving world of currency markets, it is extremely important for new traders to know the list of important forex news...
Chart patterns are one of the most effective trading tools for a trader. They are pure price-action, and form on the basis of underlying buying and...
The forex industry is recently seeing more and more scams. Here are 7 ways to avoid losing your money in such scams: Forex scams are becoming frequent. Michael Greenberg reports on luxurious expenses, including a submarine bought from the money taken from forex traders. Here's another report of a forex fraud. So, how can we avoid falling in such forex scams?
Trading is exciting. Trading is hard. Trading is extremely hard. Some say that it takes more than 10,000 hours to master. Others believe that trading is the way to quick riches. They might be both wrong. What is important to know that no matter how experienced you are, mistakes will be part of the trading process.
---