Middle Class for the Crypto Sphere: Who Will Move Into the Vacant Niches in Over-the-Counter Trading?
Various "experts" and ill-wishers have been forecasting the approaching demise of digital currency market ever since bitcoin started its decline. But despite their dire predictions, the crypto industry is surviving and continuing to evolve, and the main cryptocurrencies are still trading and attracting the keen interest of investors. At the same time, global changes taking place in the marketplace necessitated the re-evaluation of strategies related to trading digital assets, and at this point it can safely be said that trading through crypto exchanges is gradually being replaced by over-the-counter (OTC) trading, which is on its way to booming.
Is the market poised for a new growth spurt?
If one followed the logic of naysayers, it would be extremely hard to imagine that a stagnant and declining industry could inspire a high level of demand for digital currencies. Nevertheless, the demand is there, and the data supports this conclusion. According to the Cambridge Centre for Alternative Finance, in 2018 the number of digital currency users increased twofold: from 18 million to 35 million people, bringing the total number of cryptocurrency holders from 85 million to 139 million. The researches note that the vast majority of them are individuals rather than legal entities.
One other fact is significant. Researchers from DataLight observed that by the end of February 2019, the trade value for the two main cryptocurrencies, bitcoin and Ethereum, returned to the levels of the first half of 2018 – the time when both the asset value and the general interest in cryptocurrencies were much, much higher. Moreover, the liquidity of BTC and ETH recently reached record highs: from the start of the year, bitcoin's liquidity doubled, and Ethereum's went up by the factor of 2.5. According to CoinMarketCap, on February 20, 2109 the cryptocurrency trade volume reached $33.85 billion, which is the highest mark in the last 300 days.
Many may see this rekindled attention to cryptocurrencies as bewildering, but we believe that it is actually quite logical. Economies follow a cyclical pattern: every bust is followed by a boom, and blockchain market has already survived many ups and downs. The upswing in trade volumes, coupled with the more stable rate of bitcoin and other key cryptocurrencies are likely a testament to investor's renewed trust in the market, signaling the upcoming new wave of industry's evolution. And we believe that the surge of interest toward OTC trading as a main channel for buying cryptocurrencies supports this theory.
Why OTC trading?
Over the past few months the OTC trading trend in crypto industry has been rapidly growing. At the end of last year, Digital Asset Research estimated the daily OTC bitcoin trading volume at $250 million, while the Tabb Group researchers put it at a cool $12 billion! Although the precise data may be hard to glean, even these numbers are astonishing. The high demand for this solution can also be seen from how actively this type of service is being launched by the largest global crypto exchanges, such as Binance, Coinbase, Bittrex, etc. – despite the fact that OTC trading essentially takes business away from them.
This trend can be explained by several factors. Because of the market crisis, crypto exchanges have drastically cut their staff or closed altogether, while the users had to regularly deal with problems depositing or withdrawing fiat funds from their accounts. Ongoing changes in the legal landscape further complicate the situation. Let's illustrate with this scenario: a major investor or company is looking to buy a large volume of bitcoins (for example, 5,000 BTC) but discovers that at the time a particular crypto exchange does not have the necessary funds available. As a result, they are forced to assemble the required amount bit by bit from dozens of traders, paying a commission on each of these transactions and having to buy cryptocurrency at a highly unfavorable rate. Clearly, this situation is completely unacceptable for major market players.
OTC trading helps address this issue. Over-the-counter transactions allow a buyer to find a seller who has the entire desired amount at his disposal, in advance negotiate the minute details of the sale, including the final amount, and close the deal. Most of the time the payments are carried out via a wire transfer or crypto wallet. The downside of the arrangement is that it contains a long series of discussions regarding the sale terms and a vast number of intermediaries. But these issues can also be solved relatively easily.
OTC trading: available niches
For a really long time, OTC trading was the realm of major players and market whales, who conducted transactions worth tens, hundreds, or even millions of dollars. Vis-à-vis them were OTC platforms designed for ordinary people. Services similar to Localbitcoins allowed retail users buy or sell nominal amounts of cryptocurrency, $100 or so. But in this market there wasn't and still isn't to this day a happy medium – which, in our opinion, is a colossal oversight.
We are expecting that as the rates of main cryptocurrencies continue to stabilize and the demand for these assets continues to grow, the market will see in influx of medium-sized businesses and private investors who have fiat savings and are looking to diversify their holdings. In the current situation these new players will immediately discover that it is impossible for them to quickly and profitably buy cryptocurrencies: they do not have sufficient funds for major OTC platforms, small-scale retail services offer bad rates, and crypto exchanges have low capacity and often lack necessary funds. The situation could be compared to standing in the middle of a major city, looking at residential buildings being built, but being unable to find a single realtor who would help you buy an apartment – a perfect stalemate.
The situation may only be righted if an entirely new player were to enter the market and occupy this vacant "middle ground" niche. Can't buy more than 1,000 BTC at a time at crypto exchanges? No problem, come to us! Can't withdraw more that 2 BTC per day without undergoing cumbersome registration procedure? With us you can! And our registration is a breeze. You only work with cryptocurrency assets? We're ready to exchange them to any fiat currency! Have a whole horde of intermediaries involved in your deal? We connect buyers and sellers directly! Your cryptocurrency rates are all over the place throughout the transaction? We offer a fixed rate! And so on.
From the business development point of view this may be a totally unique solution which, if managed properly, may not only launch successfully but also gobble up the largest chunk of the evolving OTC trading market. Its target audience may encompass total novices looking for simple transactions and accessible interface; current crypto exchange users dissatisfied with offered exchange rates and unobtainability of the entire desired crypto amounts from one source; small-time retail investors who can't take advantage of OTC platforms due to the minor amounts of coins involved, of services similar to Localbitcoins due to the price, and of crypto exchanges because of their low capacity; and agents working on the seller's side, who can now charge commission on their deals.
We believe that these new solutions will start showing up very soon. It would be downright unwise not to try to occupy this highly promising vacant niche: the current market situation is extremely advantageous for businesses, the market itself is eager to find a solution that will propel the digital currency industry ahead, attracting more and more users and projects from other fields.
A country's level of economic development is usually judged by its middle class. The bigger and more successful it is, the more mature and developed the country is considered. The crypto industry has been tossing from one extreme to the other for quite awhile now, sometimes flirting with ordinary housewives who have just learned the word "bitcoin," at other times allowing people to quickly and easily become dollar millionaires. And now the time is ripe for investors with completely above the board capital – the very middle class that will take the crypto market to the new level of sophistication.
While the information in this document is believed to be accurate, ICOBox makes no representations or warranties, express or implied, with respect to the completeness or accuracy of the information contained herein. The information presented in this document may include certain statements, estimates, and projections. Such statements, estimates, and projections reflect various assumptions by ICOBox concerning anticipated trends, which assumptions may or may not materialize. No representations are made as to the accuracy of such statements, estimates or projections, and actual performance may be materially different from that set forth in such statements, estimates or projections. Prospective financial results may be affected by fluctuating economic and political conditions and are dependent upon the occurrence of future events that cannot be assured. ICOBox makes no warranty or assurance regarding the achievability of projections or the data, information, and assumptions relied upon herein. Opinions and estimates constitute our judgment as of the date of this material and are subject to change without notice. This document is for information purposes only and is not intended as an offer to sell securities, cryptocurrency or tokens, nor does it contain any recommendations or advice on any investments in any particular company or named assets. ICOBox expressly disclaims any and all liability for any representations, expressed or implied, contained in, or omitted from, this material. ICOBox is a provider of SaaS solutions for companies seeking to sell their products via distribution of tokens (ICO). ICOBox does and seeks to do business with companies covered in its research reports and buy any named assets.
Cryptos feed
---
Latest Crypto News & Analysis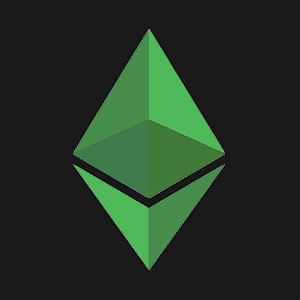 ETC price is stuck in a tight range between two key Fibo levels on the 12H chart. Overbought conditions warrant caution but the coin defends key support so far. Ethereum classic awaits fresh impetus for the next direction.
More Ethereum Classic News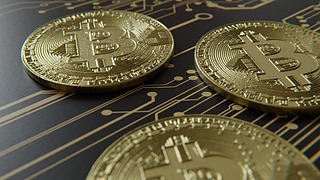 Bitcoin price shows considerable strength after springing from the recent crashes. Still, it is uncertain whether the current bullish impulse will morph into a new uptrend or lead to a more profound decline.
Read the weekly forecast