Below you can find an overview of what happened in May in the world of cryptocurrencies. Whether you took some time off following the news and you'd like to catch up, or you just want to go over last month's highlights, this article is for you.
It is always uplifting to see how big impact the cryptocurrencies have on mainstream businesses, whether they distance themselves from it or not. Martina Hund-Mejean, Mastercard CFO reported on the decrease in company's cross-border transactions volume and attributed it to some banks having banned crypto purchases by credit cards. Conversely, Jen-Hsun Huang, Nvidia's CEO admitted that an increase in demand for GPUs caused by crypto miners has led to a shortage of the graphic cards. On different occasions both companies' representatives stated that they do not model cryptocurrencies in their earnings projections, likely because they find it difficult to predict the pace of the sector's development. That said, the impact of cryptocurrencies is evident and reflected in the books.
In May we could also witness an interesting turn in terms of how the cryptocurrencies ecosystem is perceived by countries that formerly had mixed feelings about it, to put it mildly. Xi Jinping, the Chinese President mentioned blockchain as one of the technologies shaping the current economic landscape, along with the Internet of Things and Artificial Intelligence, and noted that China should pursue research in this area. One might argue that blockchain and cryptocurrencies are not the same; however, this is Jinping's virtually first positive opinion about the industry presented in public. In a similar vein, the new head of South Korea's Financial Supervisory Service, Yoon Suk-heun spoke about cryptocurrencies' positive aspects and possibly loosening the crypto regulations. This view was reiterated by the country's National Assembly, whose Special Committee of the Fourth Industrial Revolution postulated introducing solutions that will allow for conducting ICOs, provided the investors' rights are catered for.
On May 22nd we had an eighth anniversary of the famous pizza purchase, which was paid for with Bitcoin - 10k BTC to be exact. In light of how the cryptocurrency's price has subsequently increased, a programmer Laszlo Hanyecz has definitely gone down in history; however, probably not as he would like to. On the other hand, who knew that the amount spent on two pizzas would equal ca. $ 77 million in 2018.
Trading in the products and services of SimpleFX may result in losses as well as profits. In particular trading in leveraged products, such as but not limited to, cryptocurrency, foreign exchange, derivatives and commodities can be very speculative. Losses and profits may fluctuate both violently and rapidly.
Join Telegram
---
Follow us on Telegram
Stay updated of all the news
Recommended Content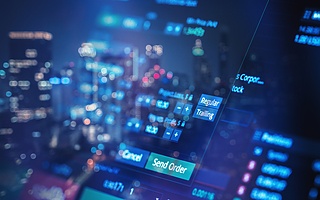 PEPE price is feeling the frost and cold of the altcoin winter that continues with some notable slides in price valuation in the altcoin space. After price action dropped below $0.0014700, traders must have understood that a turnaround would only occur at a high supportive level.
More PEPE News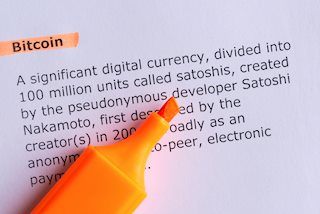 Bitcoin price is delaying a crash that has been brewing for roughly two weeks. A failure to push higher could result in a steep correction next week. The troubling macroeconomic conditions could be key in catalyzing and trigger a nosedive for BTC holders.
Read full analysis