Cartels are a tough thing.
The goal is for a small group of influential producers to artificially move a market away from its normal equilibrium, and eventually squeeze more money from buyers to boost profits.
Members rely on each other to do their part, be it charging higher prices, holding back supply, or flooding the market to drive out marginal players.
At their core, cartels require people who want to steal more profit from buyers through false market signals to believe each member will do its part. There's an inherent fear involved: If you're willing to steal from clients, why not each other?
And therein lies the problem. They just don't trust each other.
Unless there is some other tie holding the members together, like family or the threat of force, eventually such arrangements break down.
It brings to mind the old adage of "no honor among thieves," and explains the current price-fixing problem faced by the Organization of the Petroleum Exporting Countries, commonly referred to as OPEC.
Or as I called them in January, the Energy Liars' Club.
Some members aren't doing their part, leaving it to others – namely Saudi Arabia – to pick up the slack.
It won't work, but I really like watching those nations twist in the wind as they try to hold it together.
Here's what I mean…
A deal struck last November among OPEC nations called for them to cut oil production by around 1.2 million barrels a day, and for cooperating but non-OPEC members, like Russia and Mexico, to join in the fun.
Oil prices shot up by 20% immediately following the announcement, but there was always trouble in paradise.
OPEC wanted to cut production because oil prices had remained stubbornly low, which cut revenue. But when members sell fewer barrels of oil, they obviously limit their income.
The key is for prices to rise high enough to offset the cuts. In this regard, the production limits have worked.
Each country was asked to cut production somewhere between 3% and 4%, with Iran as a notable outlier. That country was allowed not only to forgo a cut, but also to increase production slightly because of separate issues with U.S. sanctions.
With two notable exceptions, most countries have failed to hold production down.
The November deal asked the United Arab Emirates to cut 139,000 barrels, but it only managed to trim 88,000.
Iraq was told to reduce production by 210,000, but only squeezed out 147,000.
Russia, the largest non-OPEC producer to join the effort, was supposed to limit production by 300,000 barrels, but only managed to reduce the flow by 121,000.
While Mexico met its goal of cutting 100,000 barrels, Saudi Arabia, the de facto leader of the group, went well beyond its own goal to make things work for the OPEC cartel. The Arab nation was supposed to cut production by 486,000 barrels, but in February actually trimmed 787,000.
So while most countries failed to meet their pledges, Saudi Arabia has made up the difference. The result? Oil prices have climbed by a higher percentage than the offsetting cuts.
But there is tension under the surface, as pressure mounts both inside and outside the cartel.
Within, the Saudis are bearing the brunt of the efforts, cutting their production by around 7% to keep things going. They're giving up more revenue than any other member. That's gotta hurt their pride as much as their pocketbook.
Externally, there's the little matter of U.S. producers, both offshore and on land. U.S. production rebounded by 400,000 barrels in the last six months, and is expected to increase by another 500,000 barrels by year end.
That will go a long way in making up whatever supply is cut by OPEC and its band of merry men.
The original production cuts were supposed to last six months. Saudi Arabia wants to extend the agreement by another six months… but only if members get closer to their goals, and there's speculation that the Saudis will require Iran to join the efforts.
This puts OPEC and the cooperating non-OPEC members in a weird place.
They certainly drove prices higher, but through their own actions and due to outside forces, prices have recently fallen. However, if the price-fixing agreement ends, it's likely that investors will expect rising production across the board and send prices lower.
In this way, the cartel members have set themselves up for almost certain failure.
Whether production rises because they can't stick to their agreement, the U.S. and others produce a lot more, or some combination of the two, the outcome will be OPEC's inability to control the markets, sending prices lower.
It couldn't happen to a nicer bunch.
The content of our articles is based on what we've learned as financial journalists. We do not offer personalized investment advice: you should not base investment decisions solely on what you read here. It's your money and your responsibility. Our track record is based on hypothetical results and may not reflect the same results as actual trades. Likewise, past performance is no guarantee of future returns. Certain investments such as futures, options, and currency trading carry large potential rewards but also large potential risk. Don't trade in these markets with money you can't afford to lose. Delray Publishing LLC expressly forbids its writers from having a financial interest in their own securities or commodities recommendations to readers.
Analysis feed
---
Latest Forex Analysis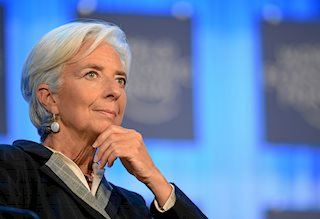 EUR/USD has pared its gains that followed upbeat preliminary PMIs for Germany came out above expectations, pointing to a recovery. The USD is advancing amid fears of the coronavirus.
EUR/USD News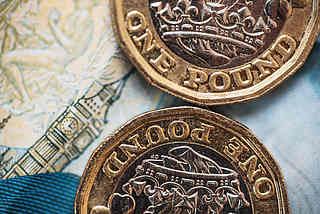 GBP/USD is trading below 1.31 after hitting a fresh high of 1.3172. The UK Manufacturing PMI beat with 49.8 and Services PMI with 52.9. The USD is gaining ground across the board.
GBP/USD News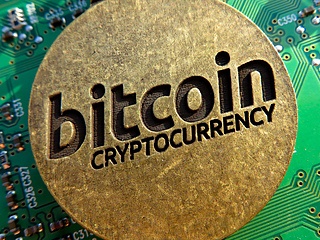 Despite appearances, Bitcoin is the asset with the best risk/benefit ratio. The current falls are adjusted to the ranges of the previous rise. Downward momentum expires in the first half of February.
Read more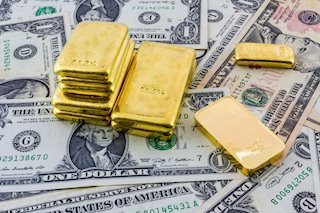 The XAU/USD pair dropped to a daily low of $1556.70 during the European trading hours as the easing worries over coronavirus becoming a global epidemic and a broad-based USD strength put the pair under bearish pressure.
Gold News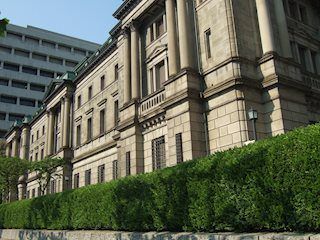 The USD/JPY pair reversed its direction during the American trading hours as the risk-off atmosphere allowed the JPY to find demand as a safe-haven.
USD/JPY News
---