Why is the dollar not stronger and why is the euro not weaker?
Outlook:
We can easily make the argument that the US is not going into recession, despite the doomsayers. They are out in force, whether their credibility rests on getting one or two things right in the past, or cycle ideas (40 years since the last Kichen cycle event in 1978), or what passes for logic.
The recession could easily be averted because
The Fed is going to cut rates, repeatedly, and likely to the full 100 bp Trump wants, eventually.

The trade war is costing/will cost the average consumer $600-1200/year and payroll tax will be cut to give them back the money.

Trump will back-peddle on the trade war and accept whatever he can get from China, which is likely pretty small potatoes. Trump has already lost the trade war and probably knows it. He can still talk macho but having caved on some issues—Christmas shopping, Huawei—can cave some more without the base noticing. China is giving nothing in return. Not even the once-promised purchases of agricultural products—so far. China, of course, has a long history of broken promises ("We will stop subsidizing exporters") but that is not the main point here. The main point is that China has a long-term plan and Trump does not. By doing nothing, China has irritated the impatient Trump into making new damning statements and foolish decisions, one of which will be to make a deal. If Trump gets restored exports of farm goods to China, even better (for the farmers and for him).
The combination of the Fed cut or cuts plus a deal with China would make Trump look simply splendid going into the fall. This is spiking the punchbowl with the highest proof liquor on the planet. Equities will love it. Gold will fade away again. Trump can get a good six-9 months from this. China will stabilize. Germany will stabilize. The world will stabilize.
US yields will return to something resembling a normal curve. The dollar will fall once the need for a haven is so greatly reduced.
Here's the problem with this scenario—the man himself. There's no reason why developments could not proceed as described, but Trump would have to shut up. That's as likely as ice cubes outdoors in August. He may not be able to resist poking China with insults, or threatening to fire Powell at the pace of rate cuts, or something else from left field. Trump is addicted to grievance in the classic narcissistic manner. Something is always wrong and it's always somebody else's fault. Trump is going to snatch defeat from the jaws of victory.
Bottom line—while stock market volatility has subsided, we are walking on eggshells in just about every other market. When is the pound going to crash again? Is German stimulus in any way real? Why is the euro not falling on the Italian political developments? How can the euro be putting in an engulfing bull candlestick on Tuesday when the flash PMI's on Thursday will be so awful? See the forecast from Gittler at ACLS Global. With all these awful things going on, why is the dollar not stronger and if that is not the right perspective, why is the euro not weaker? Maybe the reason is simply "August."
It may be a stretch, but we see some dollar weakness in the N. American space—CAD and peso. The BoC had held a neutral stance for a while but today's July CPI is expected to show a slip to 1.7% from 2.0% y/y, which would deliver the rationale for following the Fed. See the chart. The USD/CAD is approaching the 62% retracement for the second time, and this almost always sets off a run in the other direction. For its part, the dollar/peso is making a double top.
It's too quiet. Watch out.
American Politics Tidbit: Cable news was sidetracked into giving air time to the latest smoke and mirrors from the Business Roundtable, which got 181 top fat cats at top companies to agree to "stakeholder" value, rather than shareholder value. This means taking the interests of others into account when making decisions, including employees, customers, suppliers, the community, the environment, etc. Talk about beating a dead horse! We already had this discussion in the 1970's. Then it was management guru Peter Drucker building on (and misinterpreting) Milton Friedman. Needless to say, it never went anywhere. Look at executive compensation up 950% vs. 12-14% for the average worker.
What baloney. These are the companies that set up hotlines for their underpaid employees to apply for welfare benefits. These are the companies that re-locate to a community that gives tax breaks but only if unionization can be forbidden. These are the companies that have raised wages over the past two decades by hardly anything, while lobbying against a federal minimum wage of $15. We'd like to see the fat cats live on $15/year.
This is not to say we should have a revolution, but it is to point out the screaming hypocrisy. Maybe it's a card out of Trump's deck—distract attention from income inequality and maybe we won't get a wealth tax, one of Warren's pinko ideas (and one that has never worked anywhere). We'd like to see a minimum, no-excuses corporate income tax so that GE and Amazon can't get away with paying zero taxes, but just watch these same guys pay millions to lobbyists to prevent that outcome. Watch them also support a payroll tax cut. Payroll taxes go to Social Security, Medicare and other social welfare programs. That means ten to twenty years from now, those programs really will have run out of money—but private corporate pensions will be less, too, not more as any kind of "stakeholder" offset. Capitalism is red in tooth and claw, and that's the way we like it, but we draw the line at the bloodthirsty pretending to be noble.
Maybe we don't have to worry. The Dems are disorganized and offer chaotic and sometimes scary messages, and we all wonder how they are going to screw it up in 2020, but a new polling voice has arrived in the form of a college professor named Rachel Bitecofer. She says if the Dems turn out—really, really turn out--they will get 278 electoral votes (it takes 270 to win) with Trump getting 197. Some states are too close to call. Bitecofer called the midterms in 2018 so is getting a lot of airtime. Her model does not show Plubs switching sides. In fact, they turned out big in 2018, too. Republicans are really good at getting their base to turn out. But the Dems simply outnumber the Trumpies, even in the critical Midwest states, so if they can get the turnout, they win.
---
This is an excerpt from "The Rockefeller Morning Briefing," which is far larger (about 10 pages). The Briefing has been published every day for over 25 years and represents experienced analysis and insight. The report offers deep background and is not intended to guide FX trading. Rockefeller produces other reports (in spot and futures) for trading purposes.
To get a free trial, please write to [email protected] and you will be added to the mailing list..
This morning FX briefing is an information service, not a trading system. All trade recommendations are included in the afternoon report.
Analysis feed
---
Latest Forex Analysis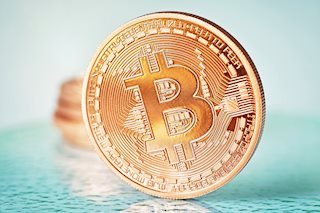 The crypto board starts the week stuck on critical levels. The war for dominance has been favorable to Ethereum for weeks, and the graphics seem to indicate that it's now Bitcoin's turn to win a few battles.
Read more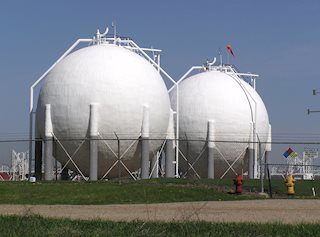 WTI (futures on Nymex) climbed nearly 1.50% in a bid to test the $42 mark on Monday, in the wake of the upbeat outlook painted by Saudi Aramco's CEO Nasser and expectations that Iraq will cut output in August.
Oil News
---