Who Should Your Autonomous Car Kill?
I don't want to be President of the United States.
I wouldn't want to subject my family, or myself for that matter, to the intense scrutiny required of elections.
I wouldn't want to deal with what looks like political ego mania on Capitol Hill.
But, most of all, I wouldn't want the awful responsibility of sending our sons and daughters to their deaths in war.
Such a sacrifice is often required to keep our political balance, but is it worth it?
But what if that responsibility didn't rest with the president?
What if choosing life and death with the same certainty – you know the loss of life will happen, just not when and to whom – fell to ordinary people?
That's what's coming.
I'm thinking about autonomous cars when I say that.
As we move closer to seeing them on the street, we'll have choices to make, and some of them will be about who lives and who dies.
The New Trolley Problem
For decades, at least, philosophers have struggled with the "trolley problem."
You're a trolley conductor and there's a split in the tracks ahead. A bad guy has tied three people to the main track and five people to the bypass.
The brakes on the trolley fail.
Which direction do you take?
You must choose one, since no choice still results in death.
We wrestled with this question in one of my college philosophy classes. The argument starts with the premise that life is priceless. That sounds good, but it's not true.
A life has a value, which is another life.
Once we deal in multiples, we make choices that seem obvious. Kill fewer people, right? That makes sense. But the choices don't stop there.
Software engineers working on the commands that control autonomous cars must work through similar questions.
If an obstacle blocks the path of the vehicle, should the vehicle slam into the obstacle and kill the occupants?
Should it hit oncoming traffic, potentially killing occupants in more than one vehicle, or launch onto the sidewalk and hit pedestrians?
Does the composition of car passengers or the types of pedestrians make a difference?
And Who Gets To Decide?
Do we go with the recommendations of philosophy professors in ivory towers?
A group at MIT had a different idea.
Instead of working through the moral implications and arriving at a conclusion, they created a survey and posted it online. It's called the moral machine. You can take the survey at www.moralmachine.mit.edu.
Participants flip through 13 or 14 scenarios that show different people in the path and alternate path of a vehicle, as well as different occupants in the vehicle. You must choose whom the car hits or, in some instances, if the car rams into a stationary barrier and kills the occupants.
I have no idea how many people the survey creators expected to go through the survey, but the thing went viral. More than 40 million people around the world have weighed in.
The results are… interesting.
Who Would We Kill?
Some of the outcomes make sense.
Compared with killing the average male, participants widely favored sparing a woman with a stroller. Not that we could tell in a split second, but participants also chose to kill a thief more often than any other person, and chose to spare a male doctor slightly more often than saving a female doctor. That's odd because we chose to spare girls more than boys, and chose pregnant women more than any other individual adult.
Confounding philosophy professors, the survey showed that people favor saving dogs over thieves. But in a blow to animal lovers in general, cats were at the bottom of the list, sacrificed to save, well, everybody and everything else.
Some of the survey is entertaining, in a morbid sort of way. But that's because we're looking at little icons on a screen, and we've been conditioned by modern life to treat figures on a screen as nothing more than pixels.
What happens when, not if, but when, this becomes real? When an autonomous car "chooses" to hit a pedestrian instead of harming the occupants of the vehicle or entering oncoming traffic?
It might be the correct thing to do in light of the choices, but will the family of the pedestrian take comfort in the logic? More importantly to the future of autonomous driving, will they agree not to sue the software and car manufacturers for making a pre-determined choice?
Accidents happen every day, with people causing mortal harm to others. But they didn't make the choice ahead of time, which is key.
As we get closer to driverless cars becoming a reality, the trolley problem will become a bigger issue. As with being president, I don't want the job of writing that software, or running those companies.
Which begs the question. Who would you kill?
The content of our articles is based on what we've learned as financial journalists. We do not offer personalized investment advice: you should not base investment decisions solely on what you read here. It's your money and your responsibility. Our track record is based on hypothetical results and may not reflect the same results as actual trades. Likewise, past performance is no guarantee of future returns. Certain investments such as futures, options, and currency trading carry large potential rewards but also large potential risk. Don't trade in these markets with money you can't afford to lose. Delray Publishing LLC expressly forbids its writers from having a financial interest in their own securities or commodities recommendations to readers.
Analysis feed
---
Latest Forex Analysis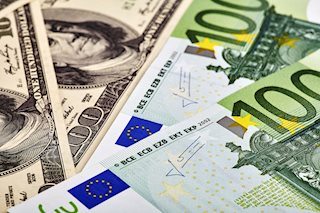 EUR/USD dips as lingering US-China tensions bode well for the US dollar. Technical indicators suggest scope for a re-test of the lower end of the multi-week trading range. Deeper losses may remain elusive if the German IFO numbers beat estimates.
EUR/USD News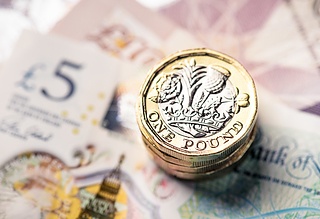 GBP/USD sellers catch a breather amid a lack of major catalysts on Spring Bank Holiday. UK PM Johnson gets criticized while favoring Adviser Dominic Cummings. US-China tussle intensifies with eyes on US President Trump's reaction over the Hong Kong issue.
GBP/USD News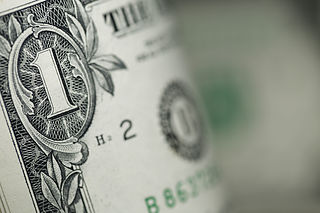 The new week has kicked off with dollar strength as the US and China have kept tensions high. Thin liquidity and potential erratic movements may occur as the United States and United Kingdom are on holiday.
Read more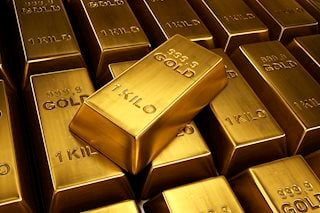 Gold, a safe-haven asset, is flashing red at press time even though the growth-linked currencies like the Aussie dollar are struggling to gain altitude. Technical charts indicate scope for deeper declines in the short-term.
Gold News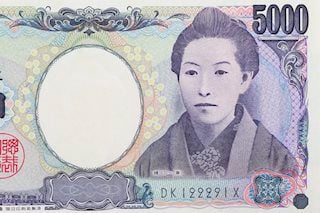 USD/JPY bounces off an immediate support line to print a three-day winning streak. Thursday's high appears on the bulls' radar as immediate resistance. 107.00 could lure the bears below 200-HMA.
USD/JPY News
---