What Pensions Will Do to Your Pocket
It's that time of year. My wife has been baking up a storm as we get ready for a number of holiday events, including the big family gathering later this week. Black Friday commercials are everywhere as retailers try to pull holiday spending forward as far as possible. Forget Halloween, in a few short years I think Labor Day will be the new Thanksgiving when it comes to shopping.
But Thanksgiving week brings more than food and a chance to burn up the plastic. It also offers individuals and companies a window of time between now and the end of the year for reflection, a space for thinking about what happened in 2019, and how 2020 can be different, and better.
For $35 per Day
If it's investing, working, or a combination of the two, there's always a new avenue to consider. But what if the choice isn't up to you? What if your fate will be decided by someone else, and it could slash your income down to almost nothing?
That's the exact fate faced by more than a million retirees covered by the multiemployer pension side of the Pension Benefit Guaranty Corp (PBGC). These retirees face the calendar with dread. When we roll into 2020, they're one step closer to 2025, when their pension funding will run dry.
It's not like they pull in fat checks. For 30 years of service, these retirees receive a whopping $12,870, or just $35 per day. If the PBGC multiemployer fund runs dry, the benefits could only be paid by the premiums charged to other companies, which would cover just $643 per year, according to the National Coordinating Committee for Multiemployer Pension Plans. That works out to $1.76 per day, which is less than the extreme poverty threshold of $1.90 set by the World Bank in 2015.
Less than 10% of the world's population lives in extreme poverty, and now we're on the brink of American workers, with 30 years of service, joining their ranks. What a mess.
The Trouble with Most Plans
This didn't happen overnight, and many people saw it coming. I've written about multiemployer pension plans several times because, as the pension programs expected to go bust first, they're the lead dogs in a race that nobody wants to win. These plans will run out of money before most others and will test the government's response.
One fund covering coal miners is expected to exhaust all of its funds by 2022, leaving a hole of more than $6 billion. Those liabilities would then be dumped on the PBGC's multiemployer fund, making the $65 billion deficit even worse.
House Democrats recommended a partial solution last summer, and Senate Republicans recommended their own version last month. They're different, but it's not clear that either one will provide the backstop the plans need. The reason why is simple. In the pension world, everyone's looking for cash that doesn't exist.
Most pensions go broke because of a long history of failing to earn expected returns, lower than required contributions, smaller populations of current contributors, and the unwillingness of plan administrators to make changes along the way.
We act as if pension contracts somehow suspend the laws of finance, which include variable returns and unforeseen circumstances. Without a way to adjust benefits, it's only a matter of time before most plans will run into trouble.
Unless you're the federal government… which is why those involved with multiemployer pensions keep looking to Congress, and taxpayers, for a lifeline.
I don't expect Congress to let the multiemployer plans implode. Our elected officials eventually will offer some mix of free cash, lower benefits, and higher premiums on companies still covered by the PBGC. They might even go with a heretical option, calling for the PBGC to use money from the fully funded, single-employer insurance fund to be used for the multiemployer plans.
It doesn't really matter. It's all window dressing. At the end of the day, you and I, as taxpayers, will be required to make good on the $65 billion hole in the PBGC's multiemployer pension fund… which is just a precursor to what will happen with public pensions across the nation in the years ahead.
From Where the Money Flows
Illinois has just 38% of what it needs to pay its pension liabilities. New Jersey has just 36%, and Kentucky has 34%. These states have net pension liabilities of $137 billion, $142 billion, and $43 billion. Combined, they're $322 billion in the hole. When they come knocking on our door for help during the 2020s, it's going to be a lot more expensive than the relatively small hole in the PBGC's multiemployer plan.
As those days get closer, all of us will look at the calendar with trepidation, because we know the only way to keep the money flowing to the pensioners covered by such plans, will be for the cash to come out of our taxpayer pockets.
The content of our articles is based on what we've learned as financial journalists. We do not offer personalized investment advice: you should not base investment decisions solely on what you read here. It's your money and your responsibility. Our track record is based on hypothetical results and may not reflect the same results as actual trades. Likewise, past performance is no guarantee of future returns. Certain investments such as futures, options, and currency trading carry large potential rewards but also large potential risk. Don't trade in these markets with money you can't afford to lose. Delray Publishing LLC expressly forbids its writers from having a financial interest in their own securities or commodities recommendations to readers.
Analysis feed
---
Latest Forex Analysis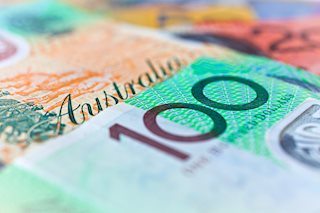 AUD/USD drops to 0.6814, with an intra-day low of 0.6811, during the early Monday morning in Asia. The fears of China's coronavirus outbreak are dominating the market's risk sentiment off-late.
AUD/USD News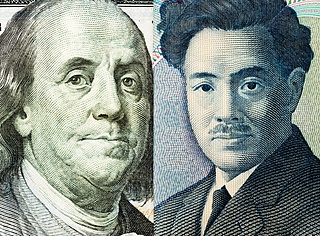 USD/JPY has dropped heavily in the open, breaking below the 109 handle to print a fresh low of 108.88 as traders prepare for a risk-off week when considering the implications of the Coronavirus.
USD/JPY News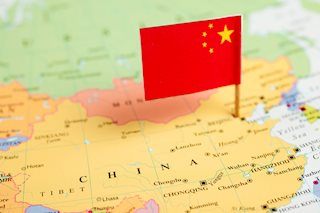 There's so much we don't know about Coronavirus, which increases the level of concern from public health officials, you & I as well as the markets and we can expect a risk-off start to the week ahead of a pretty major schedule.
Read more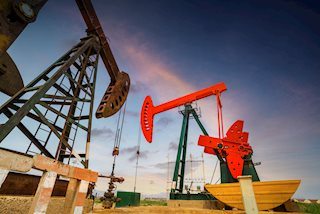 WTI is starting out the day on the offer, opening in a bearish gap and extending the bear trend to a low of $52.19 and lowest levels since October. Global growth and risk-off themes are affecting the price.
Oil News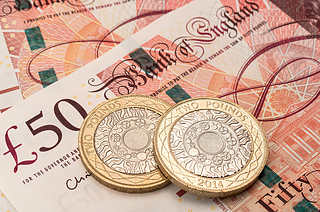 Cable stays weak while declining to the intra-day low of 1.3068 by the press time of Monday's Asian session. The pair registers 3 days losing streak while also forming a lower high pattern if observed its moves from Dec 2019 top.
GBP/USD News
---