Weekly column: Welcome to the season of Pisces
Review and preview
"The latest economic data have come in stronger than expected, which suggests that the ultimate level of interest rates is likely to be higher than previously anticipated," Powell said in remarks prepared for delivery before the Senate Banking Committee. "If the totality of the data were to indicate that faster tightening is warranted, we would be prepared to increase the pace of rate hikes." – Megan Henney, "Fed Chair Powell Says Interest Rates are 'Likely to be Higher' Than Previously Expected," March 7, 2023, www.foxbusiness.com.
Financial regulators have closed Silicon Valley Bank and taken control of its deposits, the Federal Deposit Insurance Corp. announced Friday, in what is the largest U.S. bank failure since the global financial crisis more than a decade ago. The collapse of SVB, a key player in the tech and venture capital community, leaves companies and wealthy individuals largely unsure of what will happen to their money. – Jesse Pound, "Silicon Valley Bank is Shut Down by Regulators in Biggest Bank Failure Since Global Financial Crisis," March 10, 2023, www.cnbc.com.
The U.S. stock market did not take kindly to Powell's comments that the economy is still too strong, and thus interest rates need to remain high and maybe go higher. He also acknowledged in a testy exchange with Senator Elizabeth Warren that this policy might lead to a recession. And then, on Friday, Silicon Valley Bank was shut down by banking regulators. On these news events, U.S. equity markets plummeted, dashing bullish hopes after exhibiting rather strong bullish triggers on the previous week's close.
Welcome to the season of Pisces. Not only is the Sun in Pisces, but this was the week that Saturn entered Pisces (March 7), where hopes and dreams can suddenly clash with harsh realities. This is when optimism and euphoria can quickly give way to uncertainty, hysteria, and even panic. However, forthcoming geocosmic signatures suggest that any panic at this time may be short-lived.
Repercussions from the hawkish Fed were felt around the world as many global indices fell hard by the end of the week. In Europe, all markets were down Friday, with the AEX, SMI, and FTSE at the lowest levels in 5-8 weeks. The German DAX was interesting, however, because it reached its highest level in over a year on March 7 before selling off into Friday.
In Asia, China's SSE and Japan's Nikkei indices also made new multi-month highs last week before declining into Friday. But the indices of the region were all down hard. Hong Kong, for instance, saw its equity market drop to its lowest level in this New Year.
The carnage was perhaps steepest in U.S. stock indices. The DJIA, for example, fell to its lowest price in 18 weeks. The S&P futures fell to their lowest mark since January 6, whereas the NASDAQ reached a new 6-week low.
Gold and Silver were also weak early in the week, but both rallied sharply on Friday. Gold found support at 1810-1815 the last two weeks, with the secondary low on March 8. By Friday, it was above 1870. Silver bottomed on March 8, too, at 19.95, and on Friday, it was up to 20.87 with a case of intermarket bullish divergence to Gold. Bitcoin and Ethereum also got slammed last week, but BTC is acting in accordance with our outlook given in our recent annual webinar.
Short-term geocosmics
"This country is drowning in information and starving for understanding." – Marianne Williamson in the official launch of her 2025 presidential campaign to run as a Democrat against President Joe Biden, –Bryan Metzger, The Insider, March 8, 2023.
The Florida governor is definitely running. Every sign is there: donors, a growing and increasingly professional organization, a book that is part memoir, part platform and debuted this week at No. 1 on the New York Times list. The focus on wokeness. He wants to own the issue in the Republican field and, as the year gets deeper, move on from there. – Peggy Noonan, "Ron DeSantis is Definitely Running," Wall Street Journal, March 11-12, 2023.
We now begin one of the more important geocosmic time bands of the year.
On March 12, Jupiter conjoins Chiron, an aspect we have not studied very much, but their planetary cycle has a range of 13-19 years. With both planets in Aries, this may have themes related to war threats. This theme is further supported by the transits of Mars (ruler of Aries) on March 14-16, which forms a square aspect to both the Sun and Neptune in Pisces.
Another factor that makes this theme stand out is that the Sun/Neptune square to Mars also touches both the USA's Mars/Neptune square as well as Iran's Mars/Neptune square, making a grand square between these two nations with next week's cosmic collision. This is a time when world leaders need to hold their tongues and think in terms of global cooperation and avoid a "me first and me only" narrative. With Neptune involved, passive-aggressive behavior is possible, and beneath that may be a decision to deceive and misdirect. It would be ill-advised to try and trick others at this time. In terms of financial markets, these signatures have a strong correspondence to reversals in Bitcoin and Crude Oil within six trading days.
March 16 also finds Venus square to Pluto, a combination that is often present when national/world debt is in focus and a source of disagreement. Biden's budget proposal released this week is probably DOA (dead on arrival) as an example. The week ends with Jupiter making its third and final semi-square with Saturn. This will officially end the whole Saturn/Uranus chaos of the past two years, but there are new challenges looming ahead, with Saturn entering Pisces for the next three years and Pluto about to enter Aquarius for most of the next 20 years.
It's as if we have to go through minefields first before reaching the promised land of freedom and equal opportunities without the threats of war issued by leaders not connected to this world and the possibility of what could be accomplished with cooperation and humanity. Yet a renaissance is also possible under the planetary themes of this decade, as outlined in the February 19 webinar.
Long-term thoughts
The four-day workweek is as buzzy as ever. Rep. Mark Takano, who represents California's 39th district, has reintroduced his 32-hour Workweek Act to Congress, which, if passed, would officially reduce the standard definition of the workweek from 40 hours to 32 hours by amending the Fair Labor Standards Act. His proposal would mandate overtime pay for any work done after 32 hours, which would encourage business to either pay workers more for longer hours, or shorten their week and hire more people.– Jennifer Liu, "Congressman Wants to Make 32-Hour Work Week U.S. Law to 'Increase the Happiness of Humankind,'" March 10, 2023, www.cnbc.com.
Let's put this under the category of "I told you so." Or rather, the possibilities related to Saturn ingressing into Pisces, as written in Forecast 2023 Book. Here we have the pursuit of pleasure and relaxation (Pisces) being formalized within the context of new laws (Saturn). Ambition (Saturn) to rule the world or succeed and rise to the top at all costs will play a backseat to the new drive to chill out, relax, and enjoy life to the fullest. Less work and stress, more play/happiness, and quality time with others.
The only problem is that the outcome may not be exactly what one thinks. It doesn't solve personal problems, and people don't necessarily transcend stress by working less. In fact, it may cause more stress if they end up making less. It is doubtful that companies can afford to pay 25% more per hour in order to keep employees at the same weekly pay rate. Instead of hiring more employees, companies may have to cut back on their payrolls as most small businesses find payroll to be their biggest expense. Additionally, many people will just find additional part-time work to make up for the additional income they will ultimately need. Stopping ambition to have "more" material things (like money) is like fighting inflation. It's going to take a generation or two to re-program people to prioritize different values, like happiness over success and relaxation over accomplishment.
Nevertheless, company executives and employees will be working out some kind of balance here during the next three years, which is apt to transform the nature of the workforce as we know it today. And it may eventually augur a new era of less stress and more kindness and compassion if and when they do, for, after all, that's what Pisces really wants, and Saturn is determined to figure out how to manifest this collective wish. The key is Saturn, or discipline to make the decision, the plan, and then to stay with it. Saturn in Pisces is – at its best – spiritual discipline and reaping the rewards of those commitments to practice. In other words, if one can take those extra 8 hours per week and do something mentally, physically, and spiritually healthy for oneself (like meditating, exercising, creative activity, and actually caring for oneself), it can work out beautifully. But that requires effort and discipline (Saturn) and not laziness and not just "dropping out" and turning into a "couch potato" (Neptune proclivities).
Disclaimer and statement of purpose: The purpose of this column is not to predict the future movement of various financial markets. However, that is the purpose of the MMA (Merriman Market Analyst) subscription services. This column is not a subscription service. It is a free service, except in those cases where a fee may be assessed to cover the cost of translating this column from English into a non-English language. This weekly report is written with the intent to educate the reader on the relationship between astrological factors and collective human activities as they are happening. In this regard, this report will oftentimes report what happened in various stock and financial markets throughout the world in the past week, and discuss that movement in light of the geocosmic signatures that were in effect. It will then identify the geocosmic factors that will be in effect in the next week, or even month, or even years, and the author's understanding of how these signatures will likely affect human activity in the times to come. The author (Merriman) will do this from a perspective of a cycles' analyst looking at the military, political, economic, and even financial markets of the world. It is possible that some forecasts will be made based on these factors. However, the primary goal is to both educate and alert the reader as to the psychological climate we are in, from an astrological perspective. The hope is that it will help the reader understand the psychological dynamics that underlie (or coincide with) the news events and hence financial markets of the day. No guarantee as to the accuracy of this report is being made here. Any decisions in financial markets are solely the responsibility of the reader, and neither the author nor the publishers assume any responsibility at all for those individual decisions. Reader should understand that futures and options trading are considered high risk.
---
Follow us on Telegram
Stay updated of all the news
Recommended Content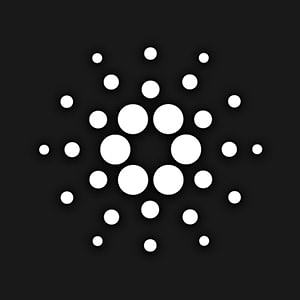 Cardano price has had a disappointing run these last two weeks when compared to other major altcoins.
Read more

We've seen another positive day for European markets with the FTSE100 pushing up to its highest levels in 2 weeks, although it remains well short of reversing its March losses, unlike the DAX which has reversed nearly all its post 9th March decline.
Read more
---