Weekly Column: Global equity markets exploded last week
Review and Preview
U.S. stocks rose on Friday as investors bet again on stocks that would benefit from a potentially effective vaccine and economic recovery next year. "This week's positive vaccine news is a game-changer in our view, as it allows the market to look through the recent surge in COVID-19 cases to the impending end of the pandemic and broader reopening of the economy," wrote Marko Kolanovic, JPMorgan's head of macro quantitative and derivatives strategy. Investors managed to look past the rising coronavirus numbers, however, as the Pfizer-BioNTech announcement from Monday "continues to reverberate," said Adam Crisafulli, founder of Vital Knowledge. Fred Imbert, "S&P 500 Rises to a Record Close," www.cnbc.com, November 13, 2020.
In one of the three most potent geocosmic time bands of the year, November 9-19, global equity markets exploded last week, with many making new all-time or multi-year highs. Bitcoin and Crude Oil also rallied sharply, while Gold and Silver sold off sharply early in the week and then recovered modestly.
It was the week of the third and final Jupiter/Pluto conjunctions, November 12, and the end of the Mars-in-Aries retrograde cycle, September 9-November 13. These are two of the most powerful and consistent geocosmic correlations to primary cycles in the U.S. stock market, given an orb of 11 trading days. We can confirm a primary cycle trough ended on October 30, eight-nine trading days before these two stellar influences culminated. However, the sharp rallies that followed have at least temporarily peaked on Monday, November 9, which is even closer to the culmination of these two cosmic signatures, and just happens to fall exactly on MMA's three-star geocosmic critical reversal date of November 9. Could that new all-time high in the Dow Jones Industrial Average and S&P be the primary cycle crest already?
From its new all-time high of 29,933 on Monday, November 9, the DJIA fell over 1000 points by Thursday's weekly low of 28,902. The S&P nearby futures dropped from its new all-time high of 3668 on November 9 to a weekly low of 3506.50 one day later. The NASDAQ cash market made a new all-time high last Monday. Still, significantly, the NASDAQ nearby futures did not, creating a case of intermarket bearish divergence right on the 3-star CRD (critical reversal date). Thus, we have a conflict between a bullish breakout chart pattern versus technical and geocosmic triggers pointing to a case of bearish divergence on the same important geocosmic reversal date.
It is also important to mention that a new all-time high formed in India's NIFTY index on November 11, and Japan's Nikkei soared to its highest level in 29 years one day later. There were rallies in the European indices too, but none made new yearly highs, and only the Zurich SMI even made a post-crash low, which also occurred on November 9. Signs of bearish divergence from last week's high abound worldwide, but so far, these reversals in global equity markets are just corrective in nature and not a sign of new bear markets yet. Nevertheless, these triggers need to be monitored closely next week.
MMA's November 9 critical reversal date was also noteworthy in Gold prices, which rallied to 1966 last Monday, their highest mark since September 18. But then Gold plunged over $100 the same day, falling below 1850 for the first time since July 22. That's a bearish chart pattern. Yet Silver did not fall to a new multi-month low, once again creating a case of intermarket bullish divergence on an MMA 3-star geocosmic critical reversal date. It's another example of the conflict in market analysis methods, which are more frequent during times of retrograde and stationary planets, like Mars.
In other markets, Bitcoin continued to soar to its highest level since its all-time high in December 2017. Soybeans continued their march upward to 1150, their highest price since July 2016. Corn was also strong, surging to over 425 for the first time since July 2019.
The week past most definitely exhibited price activity consistent with the dynamics of Jupiter conjunct Pluto and Mars turning direct.
Short-term geocosmics and longer-term thoughts
"We are unique among militaries," said Gen Mark Milley, the chairman of the Joints Chief of Staff,. "We do not take an oath to a king or a queen, a tyrant or a dictator. We do not take an oath to an individual…" The abrupt changes have raised fears about what Trump may try to do in his final two months of office – and whether the military's long-held apolitical nature could be upended.– Lolita C. Baldor, Associated Press, November 12, 2020.
"This is litigation by conspiracy theory." David Becker, as quoted by Kristine Phillips, "This Vote Fight Won't Be Like 2000," USA Today, November 11, 2020.
The heavy bombardment of powerful planetary aspects continues this week. Venus makes its square with the Capricorn stellium planets of Jupiter, Pluto, and Saturn, and forming a T-square with the stationary Mars in Aries through November 19. This is not by nature an agreeable or gracious combination. One side (Venus in Libra) wants an agreement and truce. The other side (Mars in Aries) wants to fight for what it considers its right. The planets (people) between the two are basically seething in stand-off mode, issuing threats of dire consequences if the two sides don't budge (or maybe it is only if one side doesn't budge). With Pluto and Mars involved, it is not easy to give Venus the grace she wishes.
The good news is that after this week, we enter the sign of Sagittarius on November 21 for the next 30 days. This coincides with the end of the year holidays. It is a season when people spend money (increase personal debt), and retailers ring up their largest sales of the year. Everyone is happy and optimistic (well, not everyone, but many are), which is the theme of Sagittarius, the sign that is like Santa Claus bearing gifts. It is a season when stock markets generally rise, although that was not the case two years ago when equities fell hard. When not exaggerating with optimism and cheer, Sagittarius can instead exaggerate with panic. I suppose it depends on whether the world's populations are "naughty or nice" in the judgment of Sagittarius Santa. We will probably know around the solar eclipse of December 14, which will square Neptune. On second thought, maybe we won't know. Neptune doesn't "know." It only imagines. And oftentimes, what it imagines is delusionary and unrealistic. It would rather dance, play music, act, and maybe be careless and have a party, which would not be a good idea with a virus (also Neptunian) still lingering around. As an added bonus, the eclipse falls on Donald Trump's natal Moon, and Kamala Harris' natal Descendant. It is happening on the day the Electoral College delegates meet to formalize the election results. It makes you wonder who Santa is deciding is naughty or nice, and if he is giving out gifts, panic attacks, or real soldiers instead of tin soldiers.
Disclaimer and statement of purpose: The purpose of this column is not to predict the future movement of various financial markets. However, that is the purpose of the MMA (Merriman Market Analyst) subscription services. This column is not a subscription service. It is a free service, except in those cases where a fee may be assessed to cover the cost of translating this column from English into a non-English language. This weekly report is written with the intent to educate the reader on the relationship between astrological factors and collective human activities as they are happening. In this regard, this report will oftentimes report what happened in various stock and financial markets throughout the world in the past week, and discuss that movement in light of the geocosmic signatures that were in effect. It will then identify the geocosmic factors that will be in effect in the next week, or even month, or even years, and the author's understanding of how these signatures will likely affect human activity in the times to come. The author (Merriman) will do this from a perspective of a cycles' analyst looking at the military, political, economic, and even financial markets of the world. It is possible that some forecasts will be made based on these factors. However, the primary goal is to both educate and alert the reader as to the psychological climate we are in, from an astrological perspective. The hope is that it will help the reader understand the psychological dynamics that underlie (or coincide with) the news events and hence financial markets of the day. No guarantee as to the accuracy of this report is being made here. Any decisions in financial markets are solely the responsibility of the reader, and neither the author nor the publishers assume any responsibility at all for those individual decisions. Reader should understand that futures and options trading are considered high risk.
Analysis feed
---
Latest Forex Analysis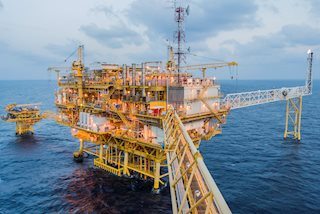 WTI keeps upside break of 61.8% Fibonacci retracement, nears highest in nine months. OPEC struggles to agree over output even as some participants back a delay in the production hike.
Oil News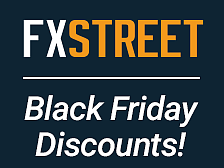 Learn to trade with the best! Don't miss the most experienced traders and speakers in FXStreet Premium webinars. Also if you are a Premium member you can get real-time FXS Signals and receive daily market analysis with the best forex insights!
More info
---