A dark finish to a rough day for US stocks with all 3 US benchmarks tumbling 3% each in what can best be described as a "Washout Wednesday."
US bond markets are flashing recessionary red as the inversion of the 2/10 yield curve, a quirk that has preceded every recession in modern history, triggered a massive exodus from the equity markets into US bonds, which are being viewed as one of the few safe harbours in the trade friction churned "stormy sea".
Bond markets have been flagging this move for some time, but the shift was crystallised by yesterdays run of doom and gloom European and Chinese economic data. However, with the bond market shifting beyond the markets signalling to the Fed, they are behind the curve; suggesting this could very well be the harbinger of every investor's worst fear, a global recession.
Some enormous flows were going through the futures markets overnight as it appears institutional players are no longer looking to bide time through a risk on risk-off hedge matrix but are now starting to adjust global house positions in a more precise manner. And while short term players have been de-risking since the recent tariff escalation but given the pace of the move overnight its does suggest institutions are now turning positions as well. Which is significant as it would suggest the year-long mantra of buying the equity markets dip will be heard far and few between.
So, if this is the beginning of an institutional shift towards a full out defensive strategy, then this is only the start of the move so buckle in as the Fed won't matter much anymore as they will come along for the ride. In this risk toxic enviornemtn, the only thing that could help shift equity sentiment is if the Fed pulls back to back 50's (rate cuts) out of their hat, something the markets are beckoning them to offer up but are unlikely to deliver.
Oil markets
Oil markets plummeted overnight as the US bond markets sounded the recessionary alarm bells while the bulging US crude stockpiles added to the unfavourable mix.
The US-China trade tensions have metastasised into something more sinister by affecting global growth to such a large degree that Bond markets are pricing in a high probability of a worldwide recession. Plummeting bond yields triggered a flight from commodities and other risky assets, and for oil markets, the sell-off was then accelerated by EIA posting another surprise inventory build.
The counter-seasonal build would have been bad enough, but with the S&P sagging over 3 %, oil traders moved into full out defence hedging downside risk in quick order.
With the Damocles sword of further tariffs fuelling uncertainty and the global growth backdrop miserably weak especially with China activity data missing across all categories, it might be too early to call a trough in oil markets.
However, oil prices are recovering as risk assets appear to be stabilising, for now. However, the innate issue for traders with trade headlines filling the air is the predictability of how unpredictable they are and with the market more concerned about the demand side risk emanating from the US-China trade war, given the damage done overnight there could be some thought the US administration might ultimately defer implementing the next wave of tariffs.
But if there was ever a time for the Pboc to unleash one of their policy bazookas, now sounds about right.
Gold markets
Weak economic data in China and Germany helped to set the tone for higher gold. Growing recession fears worldwide sent global equity markets reeling with US equity markets falling especially hard after the 2/10 yield curve inversion. But the stronger USD has enticed some profit-taking at intersession highs but may only curb and not necessarily reverse the rally with the bond market flashing recessionary red
Vanguard Market Pte Ltd provides forex, commodities, and global indices analysis, in a timely and accurate fashion on major economic trends, technical analysis, and worldwide events that impact different asset classes and investors.
Our publications are for general information purposes only. It is not investment advice or a solicitation to buy or sell securities.
Opinions are the authors — not necessarily Vanguard Markets Pte Ltd or its officers or directors. Leveraged trading is high risk and not suitable for all. Losses can exceed investments.
Analysis feed
---
Latest Forex Analysis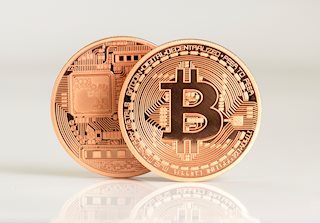 Bitcoin risks dominance after the strong rise of Ethereum. Technical indicators show some significant discrepancies keeping the stress on the board. Sentiment levels are improving and bordering on optimism.
Read more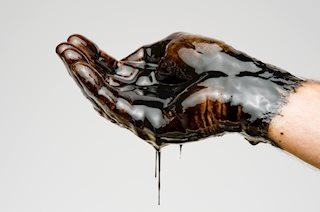 WTI has been through a rollercoaster this week. The liquid gold has been in a downtrend leading into the OPEC+ JMMC meeting and then reversed the whole move. At the meeting the group agreed to extend the compensation period for overproduction till the end of December.
Oil News
---