Washington and Arizona Face Off
Washington's Two Largest Universities Head to Arizona
This weekend the University of Washington travels to face the University of Arizona and Washington State heads south to take on Arizona State. The state of Washington's two premier programs have been quite solid the past few years—this week marks the first time since 2015 that both have been unranked. Washington is 4-2, but dropped out of the rankings after losing to Stanford last weekend. Washington State is 3-2 after losing their last two games against UCLA and Utah. The defeat versus UCLA will live on in college football infamy. Washington State was up 49-17 in the third quarter, but lost 67-63 in a stunning UCLA comeback that saw 1,377 combined yards and a quarterback—Washington State's Anthony Gordon—who threw for nine touchdowns and still lost. Defensive coordinator Tracy Claeys resigned two weeks later.
Washington State began play in 1894 and has accumulated over 550 victories and four conference titles—in 1917, 1930, 1997 and 2002. The program has produced some notable signal-callers, including #1 overall NFL Draft pick Drew Bledsoe, #2 overall pick—and infamous draft bust—Ryan Leaf and current NFL starting quarterback Gardner Minshew II. Washington has the edge on program accolades, however, with over 730 victories since 1889, including 17 conference championships, seven Rose Bowls and two national titles. The Huskies hold the second longest win streak in FBS history, after Oklahoma, winning 40 straight from 1908 to 1914. They also hold the longest unbeaten streak, a record 64 games from 1907-1917 (they tied four times in this stretch).
Arizona State is #18, with a 4-1 record, with crucial wins against #18 Michigan State and #15 Cal. They have amassed over 600 victories and 17 conference titles since 1897. Currently coached by former NFL head coach Herm Edwards, the program produced seven-time NFL Pro Bowler Terrell Suggs and Pat Tillman, who was killed in combat after leaving the NFL to enlist in the U.S. Army following 9/11. Arizona is also 4-1 and sitting in first place in the Pac-12 South. They have over 600 victories and six conference titles since their first season in 1899.
Washington and Arizona have both experienced rapid economic growth in recent years. Washington's first quarter real GDP growth of 4.7% year-over-year was the fourth highest among all the states, trailing only North Dakota, West Virginia and Texas, all in the energy patch. Arizona was not far behind, with real GDP growing 4.3%, the seventh highest rate.
Seattle Leading Washington Forward
Washington's economy has boomed for much of this cycle, but has endured some turbulence recently from the trade war. Exports to China, which include lots of commercial airliners, were equivalent to roughly 21% of state GDP in 2018. The BEA methodology likely overstates the exposure of states with large port complexes that export goods produced elsewhere, but the Port of Seattle nevertheless supports an array of logistics and distribution jobs across the state. Since the Great Recession, Washington's economy overall has been incredibly strong, expanding almost 40% on a real basis since 2010.
Much of Washington's growth has been concentrated in Seattle, which is home to the University of Washington. The Seattle metro area is home to just over half of Washington's population and tends to account for the bulk of the state's growth. Home to corporate behemoths such as Microsoft, Amazon and Starbucks, as well as the largest production base for Boeing, Seattle's rapid growth has pushed into the central part of the state, as businesses and individuals seek less expensive and less congested locations. Seattle's growth has reverberated throughout many of the Pacific Northwest's mid-sized cities, including Spokane, Boise, Reno, Coeur d'Alene and Missoula.
The University of Washington has almost 50,000 students, and received over $1.3 billion in research funding in 2018. Since 1972, it has received more federal research funding than any other public university, with major achievements in physics, medicine and computer science to show for it. Close ties to Amazon, Boeing and Microsoft—Bill Gates and Paul Allen spent some time working in the university's computer labs—have certainly benefited the university and the greater Seattle business community. Husky Stadium overlooks Lake Washington, and many fans will "sailgate" on the water before or during the game. It is also one of the loudest stadiums in college football. Its open end zones and metal roofs trap sound, similar to the Seattle Seahawks stadium, and a reading of 133.6 decibels was once recorded at a 1992 night game against Nebraska, which reportedly is the highest ever recorded at a college football game. Slightly more dubious is the claim that "the Wave" was invented at Husky Stadium, but it was certainly popularized there.
Recently, the stock market has experienced high levels of volatility. If you are thinking about participating in fast moving markets, please take the time to read the information below. Wells Fargo Investments, LLC will not be restricting trading on fast moving securities, but you should understand that there can be significant additional risks to trading in a fast market. We've tried to outline the issues so you can better understand the potential risks. If you're unsure about the risks of a fast market and how they may affect a particular trade you've considering, you may want to place your trade through a phone agent at 1-800-TRADERS. The agent can explain the difference between market and limit orders and answer any questions you may have about trading in volatile markets. Higher Margin Maintenance Requirements on Volatile Issues The wide swings in intra-day trading have also necessitated higher margin maintenance requirements for certain stocks, specifically Internet, e-commerce and high-tech issues. Due to their high volatility, some of these stocks will have an initial and a maintenance requirement of up to 70%. Stocks are added to this list daily based on market conditions. Please call 1-800-TRADERS to check whether a particular stock has a higher margin maintenance requirement. Please note: this higher margin requirement applies to both new purchases and current holdings. A change in the margin requirement for a current holding may result in a margin maintenance call on your account. Fast Markets A fast market is characterized by heavy trading and highly volatile prices. These markets are often the result of an imbalance of trade orders, for example: all "buys" and no "sells." Many kinds of events can trigger a fast market, for example a highly anticipated Initial Public Offering (IPO), an important company news announcement or an analyst recommendation. Remember, fast market conditions can affect your trades regardless of whether they are placed with an agent, over the internet or on a touch tone telephone system. In Fast Markets service response and account access times may vary due to market conditions, systems performance, and other factors. Potential Risks in a Fast Market "Real-time" Price Quotes May Not be Accurate Prices and trades move so quickly in a fast market that there can be significant price differences between the quotes you receive one moment and the next. Even "real-time quotes" can be far behind what is currently happening in the market. The size of a quote, meaning the number of shares available at a particular price, may change just as quickly. A real-time quote for a fast moving stock may be more indicative of what has already occurred in the market rather than the price you will receive. Your Execution Price and Orders Ahead In a fast market, orders are submitted to market makers and specialists at such a rapid pace, that a backlog builds up which can create significant delays. Market makers may execute orders manually or reduce size guarantees during periods of volatility. When you place a market order, your order is executed on a first-come first-serve basis. This means if there are orders ahead of yours, those orders will be executed first. The execution of orders ahead of yours can significantly affect your execution price. Your submitted market order cannot be changed or cancelled once the stock begins trading. Initial Public Offerings may be Volatile IPOs for some internet, e-commerce and high tech issues may be particularly volatile as they begin to trade in the secondary market. Customers should be aware that market orders for these new public companies are executed at the current market price, not the initial offering price. Market orders are executed fully and promptly, without regard to price and in a fast market this may result in an execution significantly different from the current price quoted for that security. Using a limit order can limit your risk of receiving an unexpected execution price. Large Orders in Fast Markets Large orders are often filled in smaller blocks. An order for 10,000 shares will sometimes be executed in two blocks of 5,000 shares each. In a fast market, when you place an order for 10,000 shares and the real-time market quote indicates there are 15,000 shares at 5, you would expect your order to execute at 5. In a fast market, with a backlog of orders, a real-time quote may not reflect the state of the market at the time your order is received by the market maker or specialist. Once the order is received, it is executed at the best prices available, depending on how many shares are offered at each price. Volatile markets may cause the market maker to reduce the size of guarantees. This could result in your large order being filled in unexpected smaller blocks and at significantly different prices. For example: an order for 10,000 shares could be filled as 2,500 shares at 5 and 7,500 shares at 10, even though you received a real-time quote indicating that 15,000 shares were available at 5. In this example, the market moved significantly from the time the "real-time" market quote was received and when the order was submitted. Online Trading and Duplicate Orders Because fast markets can cause significant delays in the execution of a trade, you may be tempted to cancel and resubmit your order. Please consider these delays before canceling or changing your market order, and then resubmitting it. There is a chance that your order may have already been executed, but due to delays at the exchange, not yet reported. When you cancel or change and then resubmit a market order in a fast market, you run the risk of having duplicate orders executed. Limit Orders Can Limit Risk A limit order establishes a "buy price" at the maximum you're willing to pay, or a "sell price" at the lowest you are willing to receive. Placing limit orders instead of market orders can reduce your risk of receiving an unexpected execution price. A limit order does not guarantee your order will be executed -" however, it does guarantee you will not pay a higher price than you expected. Telephone and Online Access During Volatile Markets During times of high market volatility, customers may experience delays with the Wells Fargo Online Brokerage web site or longer wait times when calling 1-800-TRADERS. It is possible that losses may be suffered due to difficulty in accessing accounts due to high internet traffic or extended wait times to speak to a telephone agent. Freeriding is Prohibited Freeriding is when you buy a security low and sell it high, during the same trading day, but use the proceeds of its sale to pay for the original purchase of the security. There is no prohibition against day trading, however you must avoid freeriding. To avoid freeriding, the funds for the original purchase of the security must come from a source other than the sale of the security. Freeriding violates Regulation T of the Federal Reserve Board concerning the extension of credit by the broker-dealer (Wells Fargo Investments, LLC) to its customers. The penalty requires that the customer's account be frozen for 90 days. Stop and Stop Limit Orders A stop is an order that becomes a market order once the security has traded through the stop price chosen. You are guaranteed to get an execution. For example, you place an order to buy at a stop of $50 which is above the current price of $45. If the price of the stock moves to or above the $50 stop price, the order becomes a market order and will execute at the current market price. Your trade will be executed above, below or at the $50 stop price. In a fast market, the execution price could be drastically different than the stop price. A "sell stop" is very similar. You own a stock with a current market price of $70 a share. You place a sell stop at $67. If the stock drops to $67 or less, the trade becomes a market order and your trade will be executed above, below or at the $67 stop price. In a fast market, the execution price could be drastically different than the stop price. A stop limit has two major differences from a stop order. With a stop limit, you are not guaranteed to get an execution. If you do get an execution on your trade, you are guaranteed to get your limit price or better. For example, you place an order to sell stock you own at a stop limit of $67. If the stock drops to $67 or less, the trade becomes a limit order and your trade will only be executed at $67 or better. Glossary All or None (AON) A stipulation of a buy or sell order which instructs the broker to either fill the whole order or don't fill it at all; but in the latter case, don't cancel it, as the broker would if the order were filled or killed. Day Order A buy or sell order that automatically expires if it is not executed during that trading session. Fill or Kill An order placed that must immediately be filled in its entirety or, if this is not possible, totally canceled. Good Til Canceled (GTC) An order to buy or sell which remains in effect until it is either executed or canceled (WellsTrade® accounts have set a limit of 60 days, after which we will automatically cancel the order). Immediate or Cancel An order condition that requires all or part of an order to be executed immediately. The part of the order that cannot be executed immediately is canceled. Limit Order An order to buy or sell a stated quantity of a security at a specified price or at a better price (higher for sales or lower for purchases). Maintenance Call A call from a broker demanding the deposit of cash or marginable securities to satisfy Regulation T requirements and/or the House Maintenance Requirement. This may happen when the customer's margin account balance falls below the minimum requirements due to market fluctuations or other activity. Margin Requirement Minimum amount that a client must deposit in the form of cash or eligible securities in a margin account as spelled out in Regulation T of the Federal Reserve Board. Reg. T requires a minimum of $2,000 or 50% of the purchase price of eligible securities bought on margin or 50% of the proceeds of short sales. Market Makers NASD member firms that buy and sell NASDAQ securities, at prices they display in NASDAQ, for their own account. There are currently over 500 firms that act as NASDAQ Market Makers. One of the major differences between the NASDAQ Stock Market and other major markets in the U.S. is NASDAQ's structure of competing Market Makers. Each Market Maker competes for customer order flow by displaying buy and sell quotations for a guaranteed number of shares. Once an order is received, the Market Maker will immediately purchase for or sell from its own inventory, or seek the other side of the trade until it is executed, often in a matter of seconds. Market Order An order to buy or sell a stated amount of a security at the best price available at the time the order is received in the trading marketplace. Specialists Specialist firms are those securities firms which hold seats on national securities exchanges and are charged with maintaining orderly markets in the securities in which they have exclusive franchises. They buy securities from investors who want to sell and sell when investors want to buy. Stop An order that becomes a market order once the security has traded through the designated stop price. Buy stops are entered above the current ask price. If the price moves to or above the stop price, the order becomes a market order and will be executed at the current market price. This price may be higher or lower than the stop price. Sell stops are entered below the current market price. If the price moves to or below the stop price, the order becomes a market order and will be executed at the current market price. Stop Limit An order that becomes a limit order once the security trades at the designated stop price. A stop limit order instructs a broker to buy or sell at a specific price or better, but only after a given stop price has been reached or passed. It is a combination of a stop order and a limit order. These articles are for information and education purposes only. You will need to evaluate the merits and risks associated with relying on any information provided. Although this article may provide information relating to approaches to investing or types of securities and investments you might buy or sell, Wells Fargo and its affiliates are not providing investment recommendations, advice, or endorsements. Data have been obtained from what are considered to be reliable sources; however, their accuracy, completeness, or reliability cannot be guaranteed. Wells Fargo makes no warranties and bears no liability for your use of this information. The information made available to you is not intended, and should not be construed as legal, tax, or investment advice, or a legal opinion.
Analysis feed
---
Latest Forex Analysis
EUR/USD is trading closer to 1.0850, rising in response to weak US PMIs, with the services one pointing to contraction. Earlier, German Manufacturing PMI beat estimates.
EUR/USD News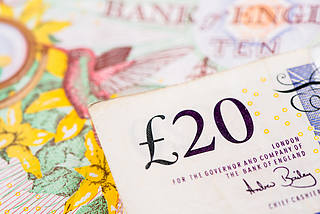 GBP/USD is trading around 1.2950, taking advantage of US weakness stemming from a downfall in Markit's Services PMI in the US. In Britain, the Manufacturing PMI exceeded estimates.
GBP/USD News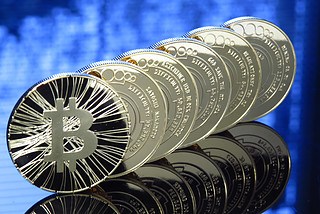 The Crypto board continues to be immersed in an emotional leg-breaking, consistently punishing the emotional state of the traders with its continuous changes of direction.
Read more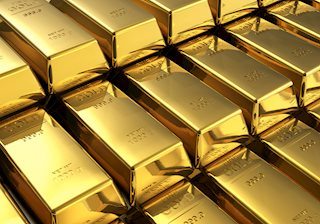 XAU/USD is trading in an uptrend above its main daily simple moving averages (SMAs) while breaking above a bull channel. Gold is printing fresh 2020 highs hitting $1646.64 per ounce on an intraday basis.
Gold News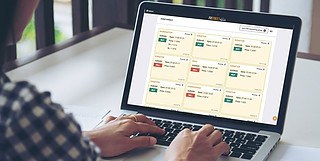 FXStreet Signals offers access to explanatory live webinars, real-time notifications when signals are triggered and exclusive membership to the company's Telegram group, where users get direct guidance by our analysts and get room to discuss and interact.
More info
---