Virus variant? Ridiculous
Delta variant? Don't be ridiculous.

Investors come running back after being chased out!

Earnings continue to smash estimates….CMG is this morning's darling.

10 Yr yields now at 1.24%, the VIX collapsed again and is lower this morning.

Bitcoin breaks $30,000 but did not collapse (yet) – a big B event today at 12 pm…featuring Musk, Wood and Dorsey.

Try the Rigatoni – Calabrese style.
Housing starts were up 6.2% (vs the expected 1.2%).
And BOOM! I guess all the hysteria, concern and angst created by 'the variant' on Monday was a mistake, an overreaction. And it was so short-lived, it did not have any follow through in what absolutely felt like one of those FOMO rallies all over again…. I mean come on! The negative on Monday, and I say the negative, because "the variant' is all the media focused on and that sent stocks reeling on Monday….but on Tuesday it was nothing but a distant memory and suddenly it wasn't important anymore…..…leaving investors 'no choice' but to come charging back into stocks sending them up sharply in what felt like everyone just 'backed up the truck'. Now, in fact what it did do was assure investors that Jay Powell is not going to do anything to upset the apple cart – I mean how can he even think of moving on tapering or rates when the variant was causing so much unease?
Now, you know how I feel, I thought the variant argument was just a convenient way to create chaos…. that there are so many other concerns that are brewing below the surface that in my opinion are so much more of the story than this or any other variant that is sure to hit the globe. I have been expecting volatility and a pullback – like many others – and am sure that Monday's re-pricing was not the pullback I have been hoping for…. I mean by the end of the day on Monday the S&P had given back 3.5% from the high reached the week before…. that is not a pullback at all…that was indigestion…. But again, with rates at zero and an accommodating FED, it is always hard to see the market really back off in any significant way yet……no matter how many issues are out there….
And back up the truck they did….beginning in Europe…..buyers scouring the landscape, looking for opportunity, sending those stocks higher causing the mood in the US to be just as exciting….Futures were up sharply in the hours before the opening bell and only continued to go higher as morning turned to afternoon….and by the end of the day – the Dow managed to claw back some of Monday's losses while the S&P, Nasdaq, Russell and Transports gained the losses and a bit more….As the closing bell rang the Dow gained 550 pts or 1.6%, the S&P's 65 pts or 1.52%, the Nasdaq 234 pts or 1.6%, the Russell gained 64 pts or 3% and the Transports added 284 pts or 2%.
Every sector higher….Industrials - XLI out in front rising 2.8%, Basic Materials – XHB up 2.8%, Financials – XLF up 2.4%, Consumer Discretionary – XLP up 1.8%, Energy – XLE up 1.4%.....the value play SPYV up 1.6% while the growth play – SPYG was up 1.2%, Disruptive Technology – ARKK up 3%.....and the VIXY – which was a hedge to protect on the downside lost 8%....which makes sense….(remember on Monday when the market sold off it gained 14%).
The 10 yr. treasury yield which collapsed on Monday closing at 1.17% rallied sharply as money moved out of treasuries back into stocks sending bond prices down and yields back up to end the day at 1.25%....all of the talk of falling yields suggesting a faltering economy on Monday suddenly made no sense….because if the economy was faltering more money would have gone into the bond market and that did not happen….and expect more money to come out of the bond market today sending yields up again… The VIX fell 12% and is down another 5% this morning as the euphoria builds….
European markets are all higher and US futures are pointing up again…. …. This is what happens when you have algo's and technology 'running' the market…. We get this very swift whipsaw reaction…which is why as a long-term investor you must remain calm and not overreact. Do not let the technology drive your investment plan at all….
Now, speaking of variants – Yahoo published a story last night that a hospital in Texas has now recorded its first case of the Lambda variant of the corona virus. This is a variant that began in Peru and has been making its way around South America and in Europe and now it's here in the US…so expect to hear more about this, but not just yet….None of the media outlets have even mentioned it, which goes to show you that it doesn't fit the narrative today…you see, that is a negative headline and the focus today is only on the positives, so they will save that for another day……when they need to create some anxiety and chaos.
The focus today is all about the ongoing 'amazing' earnings reports….SBNY, HAL, SYF, CFG, PM, ALLY, HCA and CMG – all beat the numbers on all the lines – I mean we are running at 90% of reports smashing the expectations….which is well ahead of the longer term average of 75% …and so today, we are focusing on the positives…in fact, the CMG story was so strong after the bell, that stock is quoted up $55 or 3% in the pre-open….and this will set the tone today….Earnings today include – LAD, ANTM, HOG, VZ, NDAQ, KO, CIT, JNJ, KNX…..etc.…and the expectations are for another round of great reports….
Eco data today includes nothing…. mortgage apps, but that will not be a market mover at all….no matter what it is….
As I said – European markets are all higher…. the focus is on the strong earnings data and nothing about how the delta variant is causing havoc…. all market centers are up ~ 1.5%.
Oil is trading back up at $67.50……. Overnight it was reported that the US inventories had an unexpected build up in supplies last week and many are using that as a caution flag suggesting that the variant will dampen demand…. not happening…. they want oil in the $70-$80 range and will get it there come hell or highwater….
Bitcoin finally broke down and thru $30,000 yesterday…. ending the day in the $29,500 range…. leaving many to think this was what we have been waiting for – expecting it to move into the low $20's….and while it might still happen, that is not happening right now….Bitcoin is back above $30,000 this morning as the market prepares for the a big PR event today at 12 pm – "The B Word" ….featuring Lonnie Musk, Cathie Wood and Jackie Dorsey who are all expected to discuss how this will change the world….and what the public perception of the crypto world in general is….The B Word website bills this as a bitcoin focused initiative that aims to demystify and destigmatize the mainstream narrative…..let's see how successful they are at getting it to rally….
In any event – the rotation continues. So, there is no reason to change your whole portfolio at all and that is evident based on what happened between Monday and Tuesday and again today….…. stick to the plan and focus on the goal and not on the short-term noise.
The S&P closed at 4,323 – after bouncing off trendline support at 4240 on Monday…. We remain in the trading channel defined by 4240/4400.
Rigatoni - Calabrese Style
Soppresata (pronounced: so – pre – satt- a) – otherwise known in Southern Italy as "Salsiccia Calabrese" – is the key to this dish. Now let us visit Calabria. So where is it? It is in Southern Italy – in the "toe" of the boot….in antiquity it was known as Bruttium. Calabria is connected to the Monte Pollino massif to the north and the Ionian & Tyrrhenian seas on the east, south and west coasts. So, what is the Monte Pollino massif? Monte – means mountain – so they are the Pollino mountains in the southern Apennines Mountain range. A massif is a section of the Earth that is marked by faults and flexures and represents the mass of the mountain. (Very interesting – no?) The capital of Calabria is Cantanzaro, but the most populated city is Reggio. The region is a long and narrow peninsula and goes from north to south for 154 miles while being 68 miles wide. 42% of the region is mountainous, 49% is hilly while the remaining 9% is flat plain like land. The climate is influenced by the land…. colder in the Monte Pollino region, temperate in the middle, humid on the Tyrrhenian coast and much drier on the Ionian coast. Now onto the dish.
For this dish you need only a couple of things….and the best part of this is that you can substitute gluten free (GF) pasta so that the whole family can enjoy it. Delish.
You should use a short pasta with this dish…. like a rigatoni, penne, mostaccioli or rotini. One soppresatta, garlic, olive oil, 1 cup of crushed tomatoes and chopped Italian parsley.
Bring a pot of salted water to a rolling boil.
Remove the skin from the soppresatta and then slice thin. Set aside.
Now – in a large deep sauté pan – add the olive oil and heat on med low. Now add in the sliced garlic and sauté until it becomes golden brown…now remove.
Now add the pasta to the water and cover.
Next - turn heat to low and add in the sliced soppresatta. Cook for like 5 mins or so…. Now add the tomato – stir to mix. Once ready…. toss in the chopped parsley – stir and remove from the heat.
Taste and strain the pasta after like 8 mins or so…. always reserving a mugful of water. Now – turn the heat back on low – pour the pasta directly into the pan with the soppresata and tomato and mix well. If you need to add a little moisture – then pour in a bit of the pasta water. IF not – then do not. Serve immediately in warmed bowls - Always have fresh grated cheese on the side…. now for this you can grate some provolone – it is a bit moist and soft and will melt nicely into the dish.
General Disclosures
Information and commentary provided by ButcherJoseph Asset Management, LLC ("BJAM"), are opinions and should not be construed as facts. The market commentary is for informational purposes only and should not be deemed as a solicitation to invest or increase investments in BJAM products or the products of BJAM affiliates. The information contained herein constitutes general information and is not directed to, designed for, or individually tailored to, any particular investor or potential investor. This report is not intended to be a client-specific suitability analysis or recommendation, an offer to participate in any investment, or a recommendation to buy, hold or sell securities. Do not use this report as the sole basis for investment decisions. Do not select an asset class or investment product based on performance alone. Consider all relevant information, including your existing portfolio, investment objectives, risk tolerance, liquidity needs and investment time horizon. There can be no guarantee that any of the described objectives can be achieved. BJAM does not undertake to advise you of any change in its opinions or the information contained in this report. Past performance is not a guarantee of future results. Information provided from third parties was obtained from sources believed to be reliable, but no reservation or warranty is made as to its accuracy or completeness.
Different types of investments involve varying degrees of risk and there can be no assurance that any specific investment will be profitable. The price of any investment may rise or fall due to changes in the broad markets or changes in a company's financial condition and may do so unpredictably. BJAM does not make any representation that any strategy will or is likely to achieve returns similar to those shown in any performance results that may be illustrated in this presentation. There is no assurance that a portfolio will achieve its investment objective.
Definitions and Indices
The S&P 500 Index is a stock market index based on the market capitalization of 500 leading companies publicly traded in the U.S. stock market, as determined by Standard & Poor's.
UNLESS OTHERWISE NOTED, INDEX RETURNS REFLECT THE REINVESTMENT OF INCOME DIVIDENDS AND CAPITAL GAINS, IF ANY, BUT DO NOT REFLECT FEES, BROKERAGE COMMISSIONS OR OTHER EXPENSES OF INVESTING. INVESTORS CAN NOT MAKE DIRECT INVESTMENTS INTO ANY INDEX.
BJAM is an investment advisor registered in North Carolina and Arizona. Such registration does not imply a certain level of skill or training. BJAM's advisory fee and risks are fully detailed in Part 2 of its Form ADV, available upon request.
Feed news
---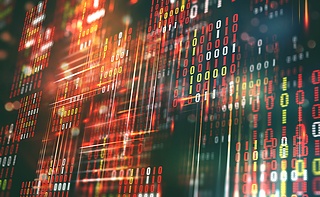 Cardano price is setting up a top reversal head-and-shoulders pattern on a daily time frame. A breakout from this technical formation might result in a 60% sell-off. On-chain metrics show that ADA bulls are hanging by a thread.
Read more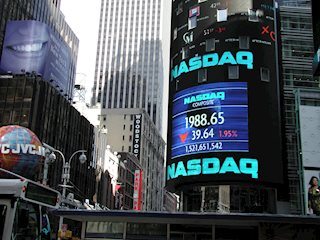 Monday was a pretty good day for the original meme stock – GameStop. What was a pretty bad day for markets saw GME shares buck the trend with a gain of 2.6% to close up at $173.49. Any stock that closes up when the S&P was down 1.6% deserves a closer look.
Read more
---