USD/MXN heading for further breakdown as peso extends recovery
Despite acute US dollar strength throughout the month of October thus far, the USD/MXN currency pair has been in a virtual state of free fall due to a sharp and prolonged rebound for the Mexican peso that has corresponded with the deterioration of Donald Trump's campaign for the US presidency.
This sharp rebound for the peso was initially triggered immediately after the first 2016 presidential debate between Donald Trump and Hillary Clinton on September 26th, in which Clinton was widely considered to be the victor. At that point, USD/MXN had just reached an all-time high around 19.92, which meant that the peso was at a record low against the dollar. The Mexican currency had become extremely oversold on concerns over Trump's very public and hardline positions on trade and immigration with respect to Mexico.
Since that first presidential debate, the situation for the Trump campaign has continued steadily to deteriorate due to subsequent debate performances and various controversies surrounding Trump's questionable comments in the past, attitudes towards women and minorities, claims of political conspiracy, and tax issues. This is not to say that Clinton has been lacking at all in her own very serious issues regarding her past words and actions, but Trump's problems appear to have far eclipsed Clinton's, especially among undecided voters. The situation has left the vast majority of polls and projections showing an increasingly wider lead by Clinton over Trump.
As a result, the oversold Mexican peso has found new life, even against the recent strength of the US dollar. After falling from its record high in late September, USD/MXN initially broke down below a key support level around 19.45 (prior resistance), and then went on to plunge further, below the 18.90 support level and a key short-term uptrend line extending back to the mid-August lows. As Trump's standing further decreased the perceived risk of his victory in November, the peso continued to recover and USD/MXN followed-through to the downside to end up at its current position around 18.50, near a new October low.
Although the election is not yet over, with exactly two weeks left before the November 8 election, polls and markets are leaning rather heavily towards a Clinton victory. If this continues to be the case, barring any last-minute upset by the Trump campaign, the Mexican peso could have significantly further to rebound and recover. Currently nearing a long-term uptrend support line that extends back more than two years to late-2014, any subsequent breakdown below this major trend line should open the way towards a downside target at the key 18.00 psychological support level.
Investopedia does not provide individual or customized legal, tax, or investment services. Since each individual's situation is unique, a qualified professional should be consulted before making financial decisions. Investopedia makes no guarantees as to the accuracy, thoroughness or quality of the information, which is provided on an "AS-IS" and "AS AVAILABLE" basis at User's sole risk. The information and investment strategies provided by Investopedia are neither comprehensive nor appropriate for every individual. Some of the information is relevant only in Canada or the U.S., and may not be relevant to or compliant with the laws, regulations or other legal requirements of other countries. It is your responsibility to determine whether, how and to what extent your intended use of the information and services will be technically and legally possible in the areas of the world where you intend to use them. You are advised to verify any information before using it for any personal, financial or business purpose. In addition, the opinions and views expressed in any article on Investopedia are solely those of the author(s) of the article and do not reflect the opinions of Investopedia or its management. The website content and services may be modified at any time by us, without advance notice or reason, and Investopedia shall have no obligation to notify you of any corrections or changes to any website content. All content provided by Investopedia, including articles, charts, data, artwork, logos, graphics, photographs, animation, videos, website design and architecture, audio clips and environments (collectively the "Content"), is the property of Investopedia and is protected by national and international copyright laws. Apart from the licensed rights, website users may not reproduce, publish, translate, merge, sell, distribute, modify or create a derivative work of, the Content, or incorporate the Content in any database or other website, in whole or in part. Copyright © 2010 Investopedia US, a division of ValueClick, Inc. All Rights Reserved
Feed news
---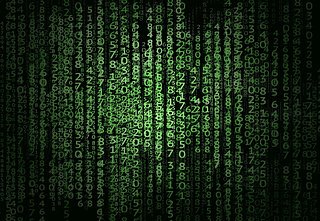 Tesla announced that it accepts Dogecoin and cannot receive or detect any other cryptocurrency. Analysts have predicted an explosive rally in Dogecoin price, continuing the uptrend.
Read more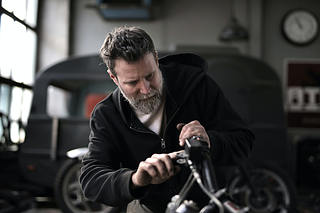 Tesla stock dumps on Thursday as tech takes a bath. TSLA shares fell nearly 7% to close at $1,031.56. Tesla support at the short-term pivot remains at $980.
Read more
---