USD/JPY surges post stellar NFP, US yields rebound
Summary: A stellar US July Employment report which saw 528,000 Job Gains, stronger than June's 372,000, lifted the benchmark 10-year bond yield to 2.83% from 2.69%. July's Jobless Rate ticked lower to 3.5% from 3.6% while Average Hourly Earnings (Wages) month-on-month climbed to 0.5% from June's 0.3%, and higher than forecasts at 0.3%. The Dollar Index (USD/DXY), a favoured gauge of the Greenback's value against a basket of 6 major currencies, soared 0.84% higher to 106.58 from 105.75 Friday. The two-year US yield climbed a whopping 19 basis points to 3.23% from 3.04%. Against the yield sensitive Japanese Yen, the US Dollar surged 1.67% to 135.00 (132.97). The Australian Dollar (AUD/USD) slid to 0.6911 from 0.6971 while the Kiwi (NZD/USD) tumbled to 0.6242 (0.6300). Sterling (GBP/USD) slumped to a 1.2070 New York close from 1.2157 while the Euro (EUR/USD) lost 0.74% to 1.0181 (1.0246). The Greenback soared against the Canadian Loonie (USD/CAD), settling at 1.2936 (1.2864 Friday). The Dollar's advance was broad-based. Against the Singapore Dollar (USD/SGD), the Greenback rallied to close at 1.3812 in New York (1.3765 open). USD/CNH (Dollar-Offshore Chinese Yuan) climbed to 6.7670 (6.7530) while USD/THB (Dollar-Thai Baht) settled higher to 35.80 from 35.65. Wall Street stocks steadied. The DOW finished at 32,755 (32,742) while the S&P 500 was last at 4,140 (4,150).
Other data released Friday saw Japan's Average Cash Earnings climb 2.2% against forecasts at 1.9%. Japanese Household Spending rose 3.5% from a previous 0.5%. Germany's Industrial Production climbed to 0.4% from a previous 0.2%, beating estimates at -0.2%. Canada's Employment saw a loss of 30,600 Jobs, which was an improvement from the previous month's -43,200 but missed forecasts at +14,200. Canada's Unemployment Rate was steady at 4.9%, matching a previous 4.9% and better than forecasts at 5.0%. Canada's IVEY PMI slid to 49.6 from 62.2. Yesterday, China released a better-than-expected Trade Surplus (+CNY 683 billion against +CNY 600 billion), which had no effect on FX.
EUR/USD – Broad-based US Dollar strength weighed on the shared currency, pushing it lower to a 1.0181 close in New York from 1.0246. Overnight the EUR/USD slumped to a low at 1.0141 before steadying. In volatile trade, the Euro hit an overnight high at 1.0248 as speculators scrambled to cover shorts ahead of the US NFP report.
AUD/USD – The Aussie was battered lower against the broadly based stronger Greenback, settling at 0.6912 from Friday morning's 0.6970. The stellar US NFP report shifted expectations to a more extreme hawkish Fed stance which supported the US Dollar and weighed on the Battler. Overnight, the Aussie tumbled to a low at 0.6869 before steadying.
USD/JPY – Higher US bond yields saw this currency pair surge to an overnight and 6-day high at 135.49 from its opening at 132.97 on Friday, up 1.67%. The Greenback steadied to close at 135.00. Overnight low traded was at 132.56 in very choppy trade.
GBP/USD – Sterling was pounded lower to 1.2072 New York close from Friday's open at 1.2157, against the broadly-based stronger US Dollar. Overnight, the British Pound traded to a low at 1.2008 before rallying to its New York close. Overnight high traded was at 1.2169. Like other FX pairs, trade was choppy.
On the Lookout: Following Friday's stellar US Jobs report, this week's data highlights see the release of crucial US CPI on Wednesday (10 August). China is also scheduled to release its CPI and PPI reports on Wednesday. The US releases its Headline and Core PPI data on Thursday. Friday sees UK June GDP, as well as UK Industrial, Manufacturing Production and Goods Trade Balance. The US releases its Preliminary University of Michigan August Consumer Sentiment report.
Today's economic calendar is light with Japan kicking off, starting with Japanese Bank Lending (y/y f/c 1.4% from 1.3% - FX Street), Japanese June Current Account (f/c -JPY 703.8 billion from +JPY 128.4 billion – ACY Finlogix), Japanese Economy Watchers Sentiment (f/c 53.6 from 52.9 – FX Street), New Zealand releases its Business Inflation Expectations (no f/c, previous was 3.29%). Switzerland starts off European data with its July Unemployment Rate (m/m f/c 2.2% from 2.2% - FX Street). The Eurozone follows with its August Sentix Investor Confidence Index (f/c -24.7 from previous -26.4 – FX Street). There are no data releases from the US scheduled.
Trading Perspective: Expect the US Dollar to consolidate and maintain its post US Payrolls gains in early Asia. After speculators trimmed their Dollar long bets heading into the NFP report, we can assume more advances for the US unit this week. Albeit at a slower pace, depending on the upcoming data releases. Currency traders should monitor the US bond yields, which have been the driving force for the Greenback. The benchmark 10-year treasury yield closed at 2.83%, up 14 basis points from Friday's 2.69%. Strong resistance lies at the 2.9-3.0% level. A break above the 3.0% could see 3.20%. Which could see the Dollar Index (DXY), a measure of the Greenback's value against a basket of 6 majors, soar through the 107.00 resistance to 107.50 mid-July peak. On the downside, the 10-year bond yield has strong support at 2.65%. Immediate support for the DXY (Dollar Index) lies at 105.50, followed by 105.00. Like last week, the one constant to expect is further volatile trade in FX. Happy days.
EUR/USD – Slip-sliding away, the shared currency came under renewed pressure weighed by the robust Greenback. The Euro settled 0.74% lower to 1.0181 from 1.0246 Friday open. Overnight low traded was at 1.0141. For today, look for immediate support at 1.0150 followed by 1.0120 and 1.0090. Technically, the failure of the EUR/USD pair to trade above 1.0300 opens the door to a test at Parity. Meantime, look for a likely trade of 1.0130-1.0230.
AUD/USD – The Aussie Battler was also pressurised by the overall stronger Greenback, closing 0.90% lower to 0.6911 (0.6970 Friday). Overnight, the AUD/USD pair traded to a low at 0.6869 while the overnight high traded was at 0.6975. Trade was choppy like all the other FX pairs. Look for downside pressure to weigh on the Aussie Battler. Immediate support on the day lies at 0.6900 followed by 0.6870 and 0.6840. Immediate resistance can be found at 0.6930, 0.6970 and 0.7000. Likely range today, 0.6850-0.6950. Preference is to sell rallies.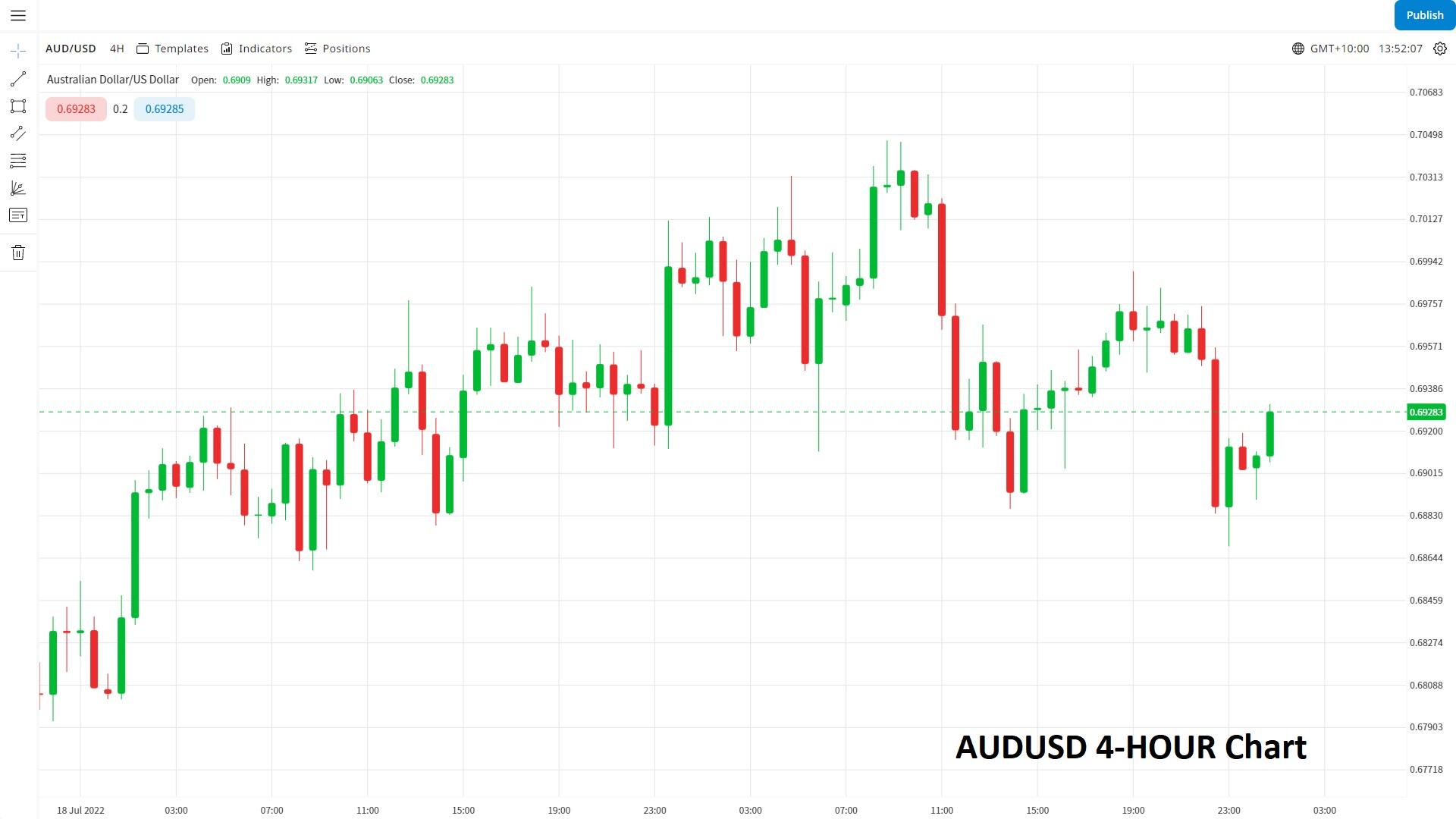 (Source: Finlogix.com)
USD/JPY – The Dollar surged against the Japanese currency to 135.00 at the close in New York from 132.97 Friday open. The Greenback's rally against the Yen was due to rising US bond yields. Overnight high traded was at 135.49. Immediate resistance on the day lies at 135.50 followed by 135.80 and 136.10. Immediate support can be found at 134.70, 134.40 and 134.10. Look for further choppy trade in this currency pair, likely range 134.20-136.20. Watch the US bond yields, the preference is to buy on USD weakness.
GBP/USD – The British Pound wilted against the broadly based stronger US Dollar, settling to close at 1.2070 from 1.2157 Friday open. Overnight low traded was at 1.2008. On the day, look for immediate support at 1.2040 followed by 1.2010. The next support level lies at 1.1980. On the topside, immediate resistance can be found at 1.2100 followed by 1.2130 and 1.2160. Look for choppy trade in this currency pair as well with a likely range today of 1.2020-1.2150. Preference is to sell Sterling rallies.
RISK WARNING: Foreign exchange and derivatives trading carry a high level of risk. Before you decide to trade foreign exchange, we encourage you to consider your investment objectives, your risk tolerance and trading experience. It is possible to lose more than your initial investment, so do not invest money you cannot afford to lose。 ACY Securities Pty Ltd (ABN: 80 150 565 781 AFSL: 403863) provides general advice that does not consider your objectives, financial situation or needs. The content of this website must not be construed as personal advice; please seek advice from an independent financial or tax advisor if you have any questions. The FSG and PDS are available upon request or registration. If there is any advice on this site, it is general advice only. ACY Securities Pty Ltd ("ACY AU") is authorised and regulated by the Australian Securities and Investments Commission (ASIC AFSL:403863). Registered address: Level 18, 799 Pacific Hwy, Chatswood NSW 2067. AFSL is authorised us to provide our services to Australian Residents or Businesses.
Feed news
Join Telegram
---
Recommended Content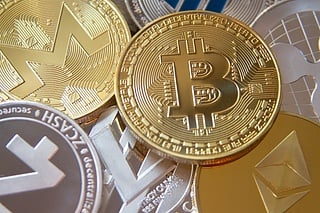 The crypto market displays mixed signals but hints that the bearish trend is not over yet. Adopting a get-in-get-out mentality may be the more favorable approach for investors looking to expose themselves to the market.
Read more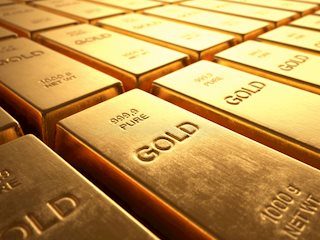 Historically, how impactful has the US jobs report been on gold's valuation? In this article, we present results from a study in which we analyzed the XAUUSD pair's reaction to the previous 26 NFP prints.
Read more
---