United States: The slowdown continues
The contraction in world trade, exacerbated by President Trump's tariff offensive against China, has begun to spread to the United States. The economic slowdown, which can also be attributed to domestic factors, has prolonged throughout the summer of 2019, and business surveys do not suggest any improvements in the months ahead. Corporate investment will remain downbeat, while household consumption, which has been resilient so far, should begin to falter. In the face of this environment, the Federal Reserve -- which no longer provides forward guidance on upcoming policy moves – is bound to lower its key rates again.
During the summer months, the US economy continued to slow although it seemed to be fairly resistant to the headwinds affecting world trade. The annual GDP growth rate dropped to 2%, one point below the 2018 level, which is still an enviable performance when seen from Europe, where recession is looming in countries like Germany, Italy and the UK. Yet, taking a closer look, the US economic slowdown is more severe than it might seem. The only factors limiting the fall in year-on-year GDP growth were public spending and inventory building in anticipation of new tariffs imposed by President Trump. Foreign trade provided a negative contribution, but the bulk of the slowdown was essentially due to domestic factors. It can be attributed to the decline in private investment, which was first seen in residential construction, and then spread to all sectors with the exception of software. Although consumption and employment are both resilient, they seem to be losing momentum. Lastly, business surveys are depressed and do not signal any improvements in the near future.
Downgraded prospects
The drop in the Institute for Supply Management (ISM) index for the manufacturing industry, as well as the reversal of the capacity utilization rate, suggest a further decline in capital goods spending. The drop could be particularly severe in the very capital-intensive oil and shale gas sectors, where the first signs of over-investment have emerged (chart 2). With production volumes at an all-time high of 8 million barrels per day (b/d), the profitability of new wells can no longer be taken for granted. Producing less than expected after being drilled too close to one another and operated by heavilyindebted industry players, the number of new wells is trending downwards.
US household consumption – which at USD 14,000 billion a year is five times higher than French GDP – is by far the most powerful driving force of domestic demand. In 2018, the combination of tax cuts, job creations and consumer credit created a rather high-octane fuel, but the mixture has weakened in 2019. Companies are not only re-assessing market outlets and scaling back investment, they are also slowing the pace of hiring. Net job creations have fallen to a monthly average of 161,000 between January and September, the lowest number in nine years. Given the population inflow into the labour market (1.8 million on average in 2018), job creations hardly suffice to bring down the unemployment rate, already standing at all-time low (3.5% in September). Farmers and purchasing managers are no longer the only segments of the population suffering from President Trump's trade war. Even though consumer goods are not affected much, higher import tariffs are having a nonnegligible impact on inflation (see box 3). Faced with higher prices for capital goods and inputs manufactured in China, there has yet to be a significant shift in demand towards other countries 2 . US companies are bearing the costs, modulating the efforts granted by suppliers and their reactions to exchange rates. In the end, the impact on prices paid by end consumers is estimated at a few tenths of a point3 . After holding to a slowing trend recently, core inflation rebounded to 2.4% in August. This has lowered the growth of real disposal income for US households. Consumer credit is also less buoyant, which is not unusual at this stage of the business cycle: household non-mortgage debt has increased 55% from the 2009 low, coming back to relatively high levels as regard of disposable incomes. Car sales have matched alltime highs, so that the fleet has been largely renewed. Lastly, banks are tightening lending conditions at a time when transformation conditions have deteriorated due to the inversion of the yield curve (Wheelock, 2018).
More key rate cuts
In the months ahead, the Federal Reserve (Fed) will need to steepen the yield curve, which means further monetary policy easing. The Fed funds target rate has already dropped from 2.5% to 2%, and we think it could be lowered further, to 1.75% at end-2019 and 1.25% at end-2020. Of course, the official position remains cautious and does not signal such a move. Having foregone "forward guidance", Federal Reserve Chairman Jerome Powell has linked any policy changes to upcoming economic publications. He also pointed out that monetary easing phases can sometimes be very short5 . Yet he did not cite the most pertinent example: the Fed cut its key rates in the fall of 1998 to counter the potentially systemic effects of the quasi-bankruptcy of an entire hedge fund6 , not to accompany a cyclical downturn, as now seems to be the case.
BNP Paribas is regulated by the FSA for the conduct of its designated investment business in the UK and is a member of the London Stock Exchange. The information and opinions contained in this report have been obtained from public sources believed to be reliable, but no representation or warranty, express or implied, is made that such information is accurate or complete and it should not be relied upon as such. This report does not constitute a prospectus or other offering document or an offer or solicitation to buy any securities or other investment. Information and opinions contained in the report are published for the assistance of recipients, but are not to be relied upon as authoritative or taken in substitution for the exercise of judgement by any recipient, they are subject to change without notice and not intended to provide the sole basis of any evaluation of the instruments discussed herein. Any reference to past performance should not be taken as an indication of future performance. No BNP Paribas Group Company accepts any liability whatsoever for any direct or consequential loss arising from any use of material contained in this report. All estimates and opinions included in this report constitute our judgements as of the date of this report. BNP Paribas and their affiliates ("collectively "BNP Paribas") may make a market in, or may, as principal or agent, buy or sell securities of the issuers mentioned in this report or derivatives thereon. BNP Paribas may have a financial interest in the issuers mentioned in this report, including a long or short position in their securities, and or options, futures or other derivative instruments based thereon. BNP Paribas, including its officers and employees may serve or have served as an officer, director or in an advisory capacity for any issuer mentioned in this report. BNP Paribas may, from time to time, solicit, perform or have performed investment banking, underwriting or other services (including acting as adviser, manager, underwriter or lender) within the last 12 months for any issuer referred to in this report. BNP Paribas, may to the extent permitted by law, have acted upon or used the information contained herein, or the research or analysis on which it was based, before its publication. BNP Paribas may receive or intend to seek compensation for investment banking services in the next three months from an issuer mentioned in this report. Any issuer mentioned in this report may have been provided with sections of this report prior to its publication in order to verify its factual accuracy. This report was produced by a BNP Paribas Group Company. This report is for the use of intended recipients and may not be reproduced (in whole or in part) or delivered or transmitted to any other person without the prior written consent of BNP Paribas. By accepting this document you agree to be bound by the foregoing limitations. Analyst Certification Each analyst responsible for the preparation of this report certifies that (i) all views expressed in this report accurately reflect the analyst's personal views about any and all of the issuers and securities named in this report, and (ii) no part of the analyst's compensation was, is, or will be, directly or indirectly, related to the specific recommendations or views expressed herein. United States: This report is being distributed to US persons by BNP Paribas Securities Corp., or by a subsidiary or affiliate of BNP Paribas that is not registered as a US broker-dealer, to US major institutional investors only. BNP Paribas Securities Corp., a subsidiary of BNP Paribas, is a broker-dealer registered with the Securities and Exchange Commission and is a member of the National Association of Securities Dealers, Inc. BNP Paribas Securities Corp. accepts responsibility for the content of a report prepared by another non-US affiliate only when distributed to US persons by BNP Paribas Securities Corp. United Kingdom: This report has been approved for publication in the United Kingdom by BNP Paribas London Branch, a branch of BNP Paribas whose head office is in Paris, France. BNP Paribas London Branch is regulated by the Financial Services Authority ("FSA") for the conduct of its designated investment business in the United Kingdom and is a member of the London Stock Exchange. This report is prepared for professional investors and is not intended for Private Customers in the United Kingdom as defined in FSA rules and should not be passed on to any such persons. Japan: This report is being distributed to Japanese based firms by BNP Paribas Securities (Japan) Limited, Tokyo Branch, or by a subsidiary or affiliate of BNP Paribas not registered as a financial instruments firm in Japan, to certain financial institutions permitted by regulation. BNP Paribas Securities (Japan) Limited, Tokyo Branch, a subsidiary of BNP Paribas, is a financial instruments firm registered according to the Financial Instruments and Exchange Law of Japan and a member of the Japan Securities Dealers Association. BNP Paribas Securities (Japan) Limited, Tokyo Branch accepts responsibility for the content of a report prepared by another non-Japan affiliate only when distributed to Japanese based firms by BNP Paribas Securities (Japan) Limited, Tokyo Branch. Hong Kong: This report is being distributed in Hong Kong by BNP Paribas Hong Kong Branch, a branch of BNP Paribas whose head office is in Paris, France. BNP Paribas Hong Kong Branch is regulated as a Licensed Bank by the Hong Kong Monetary Authority and is deemed as a Registered Institution by the Securities and Futures Commission for the conduct of Advising on Securities [Regulated Activity Type 4] under the Securities and Futures Ordinance Transitional Arrangements. Singapore: This report is being distributed in Singapore by BNP Paribas Singapore Branch, a branch of BNP Paribas whose head office is in Paris, France. BNP Paribas Singapore is a licensed bank regulated by the Monetary Authority of Singapore is exempted from holding the required licenses to conduct regulated activities and provide financial advisory services under the Securities and Futures Act and the Financial Advisors Act. © BNP Paribas (2011). All rights reserved.
Analysis feed
---
Latest Forex Analysis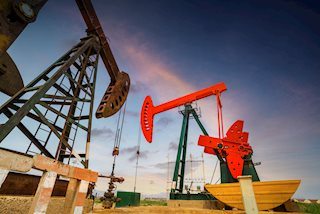 Nothing new around crude oil prices, with rising concerns on the Chinese COVID-19 and its potential impact on the economy and the demand for the commodity keeping traders' sentiment well depressed.
Oil News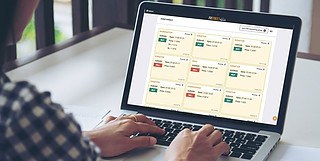 FXStreet Signals offers access to explanatory live webinars, real-time notifications when signals are triggered and exclusive membership to the company's Telegram group, where users get direct guidance by our analysts and get room to discuss and interact.
More info
---