Two opposing forces clashing: Buy or sell US Dollars?
Outlook:
Today delivers leading indicators and the Philly Fed survey plus the usual jobless claims. Ho-hum. We also get NY Fed Williams, arguably the most important regional Fed, and Atlanta's Bostic. Bloomberg reports yesterday's Beige Book contained 49 mentions of the word "tariff," according to Morgan Stanley, from 37 earlier, and "uncertainty" appeared 30 times vs. 19.
In the absence of any blockbuster data, we can look at a bunch of lesser factors and see where they lead. The WSJ notes foreigners are buying fewer houses in the US, under $78 billion or down 36% y/y. "The pullback is leading to price cuts in several coastal cities and is a blow to the top end of the market in places such as New York and Miami."
The WSJ also has a long story about how China is running out of gas and failing to match the wild growth statistics of other Asian countries in years past like Taiwan and S. Korea. The cause of the slow-moving slowdown is demographics and the ineffective/badly designed state-owned industrial sector. The return on capital has fallen and private businesses are being driven out of business by lack of access to state-owned banks. Academics expect China will be lucky to get even 4% growth in years ahead. We don't buy this story for a minute but the WSJ is influential. It positions China as vulnerable to Trump bullying. At the moment, it looks like Trump is failing to keep his word that Huawei can buy some US high tech components and leaving China twiddling its thumbs. Silly man. China has more patience than he does.
In the UK, Parliament votes again today on preventing Boris from dissolving Parliament if and when he comes into power and wants to push a no-deal Brexit. This is ridiculous. So is the US House of Representative voting to rebuke a sitting president for racist statements when over 60 million voters voted him into office over two years ago knowing full-well his long history of racism. Boris and Donald are boorish and incompetent as managers. The only "virtue" they have is showmanship, being colorful in an environment where otherwise the public would pay no attention to governance at all. Someday historians will look back on this decade and marvel that the two original bastions of democracy and free markets screwed everything up so badly.
As we go into next week, the week before the FOMC at month-end, we are sitting on two opposing forces—decent economy but trade war about to blow up, buy dollars—and decent economy, two or three rates cuts coming anyway, sell dollars. The economically astute say cuts are not really needed and of more psychological value than anything else, while the politically astute say the true condition of the economy has nothing to do with it—Trump us going to get at least two cuts and may intervene in the FX market, too, down the road. Can we get to zero or negative return like Japan and Europe? You bet. Trump is a perennial debtor. Debtors like cheap money. To hell with savers. Can it really be that simple? Why not? We'd be deeply dollar-negative by now if it were not for other places having worse conditions and no exit doors. Everything is relative. On that basis, the US still looks good, despite the horrible heavy stone around our necks.
---
This is an excerpt from "The Rockefeller Morning Briefing," which is far larger (about 10 pages). The Briefing has been published every day for over 25 years and represents experienced analysis and insight. The report offers deep background and is not intended to guide FX trading. Rockefeller produces other reports (in spot and futures) for trading purposes.
To get a free trial, please write to [email protected] and you will be added to the mailing list..
This morning FX briefing is an information service, not a trading system. All trade recommendations are included in the afternoon report.
Analysis feed
---
Latest Forex Analysis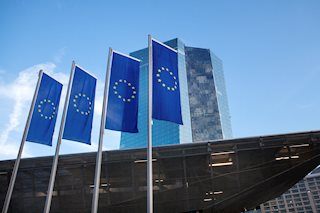 The ECB has boosted its emergency bond-buying scheme and added €600 billion, supporting the recovery from coronavirus. EUR/USD retreats from fresh multi-week highs as Lagarde explains the decision.
FOLLOW US LIVE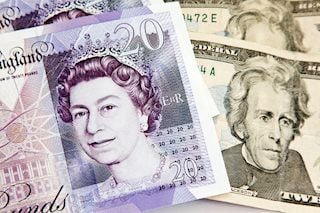 GBP/USD trades around 1.2530, retreating from intraday highs as worse-than-expected US data took its toll on mood. The Bank of England is ramping up preparations for a no-trade-deal Brexit amid deadlocked talks, somehow limiting the intraday rally.
GBP/USD News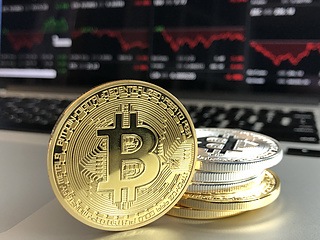 Ethereum consolidates the 10% market share, looking forward to breaching the 10.25% level. The sentiment level shoots up again and clearly shows the two-way moment in the crypto market. Ripple is refusing to join the bullish party and remains anchored at the $0.20 level.
Read more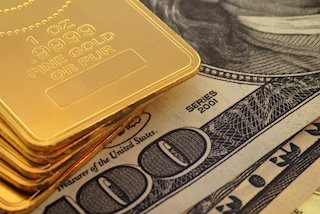 Gold edged higher on Thursday and moved back above the $1700 mark, recovering a part of the overnight sharp fall to near four-week lows.
Gold News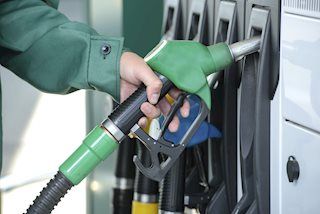 WTI (July futures on Nymex) is ranging in the familiar trading band near mid-36s so far this Thursday, having failed yet another upside attempts just shy of the 37 mark.
Oil News
---