Time to look past COVID-19
The investing environment is getting to that stage where every move and daily price development can no longer be blamed or linked to Covid. Rising vaccination rates, that so far appear effective, means that the pandemic and the devastating impact it has had on the global economy is finally behind us. At the start of this week, non-essential retail and bars and restaurants along with gyms and beauty salons will open in parts of the UK, so it's time to start thinking of the next big themes that could drive markets, especially since many global stock indices are already at lofty valuations.
Three data points to watch this week
As we enter a new week, the notion that we are emerging from the pandemic will come into focus. There are three main data points that we think are worth watching closely. The first is key European economic data that is released on Tuesday. Germany will release its latest ZEW survey data for April, which is a lead indicator and looks at the non-manufacturing element of the German economy. The manufacturing sector in Germany has been booming in recent months, however, another surge in covid infections and a return to a semi-locked down state has made some investors nervous about the service sector and the prospect for Europe's largest economy. The current conditions index is expected to rise to -52, which is still deep in negative territory, however, it is the forward-looking economic sentiment that investors will be watching closely. This is expected to rise to 79.5 from 76.6 in March, which is a historically high level for this survey. If expectations are correct, then we could see sentiment towards the Eurozone more broadly, and the euro, pick up, as it would suggest that the German economy (and by extension the Eurozone economy) is tolerating the latest wave of covid infections well.
UK GDP bounce back in February
We will also be looking at February's GDP data for the UK, which is also released on Tuesday. GDP is expected to rebound to 0.6% growth, from a 2.9% drop in January. This is not bad since the UK was in the middle of lockdown. It also suggests that growth could strengthen further in March, which may mean that the UK avoids a decline in growth in Q1 this year. In fairness, after this week's loosening of lockdown restrictions, and the reopening of non-essential retail and services, the focus will be on just how big the bounce back to growth will be in April, and the market is expecting big numbers for Q2 growth in the UK this year. Any advance on 0.6% for Feb's GDP could see some upside for the pound, and the potential for a semi rebound back towards $1.38 vs. the USD.
US retail sales and stimulus cheques
The second data point that we are looking at closely is US retail sales that are released on Thursday. This data is for March, when more than 70% of US households received further stimulus cheques. Analysts are expecting a surge in retail sales last month, ex-auto sales are expected to rise by 4.8% after a disappointing 2.7% decline in February. Interestingly, some analysts are expecting close to a 12% increase in sales, possibly touting such a large number after being caught out by much better payrolls for March. The risk for overall market sentiment is that sales growth doesn't quite match the average analyst estimate of 4.8%, and instead falls short. This could spook investors and lead to growing concerns that the biggest engine of global growth – the US consumer – is not spending and remains in saving mode, perhaps because of fears of rising infection rates, further lockdowns and even rising taxes in the future. Either way, retail sales growth has to be large to sustain markets at their current record levels. A weaker number could send global risk appetite into a tailspin at the end of next week.
China: Putting to rest the ghost of the pandemic
The final piece of data that we are looking at is Chinese Q1 GDP that is released on Friday morning. This is expected to tell us that covid and the pandemic is well and truly over for China. The market expects annual GDP to expand by an extremely hefty 18.8%. This is flattered by the effect of the pandemic on Q1 2020's figure, however, it highlights how Asia, and China in particular, have dealt with the pandemic and have managed to keep their economies growing. Since China dealt with the pandemic before the rest of the world, it also gives hope to the west, in particular for Europe, where the pandemic remains omnipresent. On a quarterly basis, China's GDP growth looks less impressive at 1.5% down from 2.6% in Q4 2020. Retail sales, industrial production and investment are all expected to be lower in Q1 compared with Q4 last year, although this is partly due to seasonal factors. Overall, strong annual growth for China is likely to be good for market sentiment, particularly for stock indices and growth-sensitive sectors like energy and airlines, along with the Aussie and Kiwi dollars.
This material is published by Minerva Analysis LTD for information purposes only and should not be regarded as providing any specific advice. Recipients should make their own independent evaluation of this information and no action should be taken, solely relying on it. This material should not be reproduced or disclosed without our consent. It is not intended for distribution in any jurisdiction in which this would be prohibited. Whilst this information is believed to be reliable, it has not been independently verified and Minerva Analysis LTD makes no representation or warranty (express or implied) of any kind, as regards the accuracy or completeness of this information, nor does it accept any responsibility or liability for any loss or damage arising in any way from any use made of or reliance placed on, this information. Unless otherwise stated, any views, forecasts, or estimates are solely those of Minerva Analysis' employees, as of this date and are subject to change without notice. We use a combination of fundamental and technical analysis in forming our view as to the valuation and prospects of an investment. Past performance is not a reliable indicator of future results.
Feed news
---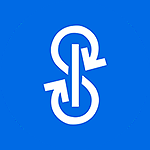 Yearn Finance price tagged the channel's upper trend line yesterday, falling just short of $100,000 and 261.8% Fibonacci extension target at $102,900. The sharp reversal from the trend line marks a significant turning point for YFI that will shift price action to consolidation from the uptrend beginning at the April 25 low.
Read more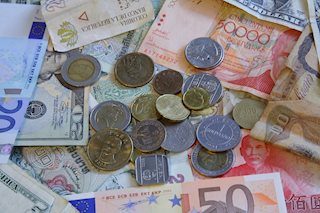 Ongoing inflation fears remain, yet improved jobless claims help lift spirits in the US. Meanwhile, UK reopening stocks have been dealt a blow after SAGE claimed that a rise in the Indian Covid strain could slow the pace of lockdown easing.
Read more
---