Investors have a busy week ahead with the Fed statement, a ton of earnings and continued monitoring of President Trump's Executive orders. On the economic front, we have Manufacturing PMI, the Unemployment Rate, Non-Farm Payrolls and Average Hourly Earnings.
Fed Meeting: On Wednesday (2/1), the Fed will release their first statement since deciding to raise interest rates back in December. Expectations are very low for the Fed to announce another rate hike at this meeting, However, we can potentially expect an update on the trajectory of longer term interest rates. Treasury yields may move based on the trajectory, which could impact the banking sector and US dollar.
Central Banks: Central banks including the Bank of Japan and Bank of England are publishing their policy decision and latest Forecasts on Tuesday (1/26) and Thursday (1/28) respectively. Investors are not expecting any massive monetary policy shift. However, any unexpected monetary stimulus announced by either bank has the potential to push markets higher not just in their respective countries, but across markets worldwide. This would likely push the US Dollar higher against the respective currencies.
Non-Farm Payrolls & Unemployment Rate: To finish the week off, we have the release of Non-Farm Payrolls the Unemployment Rate and Average Hourly Earnings for January. This will be the first time this data is being released after Donald Trump became President. Should the figure show that the economy created more jobs than expected, or if average hourly earnings jumped higher, we will likely see the markets go higher, the US Dollar go higher and oil go lower. Should these numbers disappoint, we believe the markets will go lower along with the US Dollar.
Earnings: Earnings season heats up with 109 S&P 500 companies expected to report Q4 earnings this week. Traders can see individual stocks have huge price swings if a company's earnings outpace or fall short of what the street expected. According to Thomson Reuters I/B/E/S, with approx. 34% of S&P 500 companies reporting 4th quarter earnings, 66% reported revenue above expectations while 50% have reported earnings above expectations. Both of these figures are below the last 4 quarters averages. However, they have improved since the start of earnings season a few weeks ago.
China: Chinese markets will be closed from Sunday, January 29th to Tuesday, February 2nd in observance of the Spring Festival or Chinese New Year. Expect businesses in China to come to a crawl over this period. Additionally, no economic data will be released during this time that could affect global markets.
President Trump Executive Orders: Last week witnessed President Trump sign a bunch of executive orders. He signed an order withdrawing the US from the Trans Pacific Partnership, an order to advance the Keystone XL and Dakota Access Pipelines, an order to build a wall along the Mexican border and an order banning people from 7 countries. Here are some of President Trump's executive actions and the sectors they have affected:
Construction of the KeyStone XL and Dakota Access Pipeline: Canadian energy companies will push higher. Construction companies that would build the pipeline would also see bumps. US refiners on the gulf coast may see bumps with extra oil to refine. US Steel companies will likely see a bump as Trump wants the wall to be built with US Steel. Getting hurt with the pipeline being constructed are the rail companies that transport oil as it will soon be transported through the pipeline instead of on trains. Even though Republicans have been pushing for it for years saying it would create jobs, after the construction is done, the US State Department said this would only create a whopping 35 permanent jobs. This will also do little for the US consumer as the price of oil will not go down. All of this oil that would go from Canada through the pipeline would get refined in the Southern US and then would get shipped to Latin America. So this will do 0 for US energy independence to divert us from purchasing oil from "our friends" in the Middle East. As you can see, besides the environmental damage this could potentially do to the land, this is a win for Canada, not so much for the US.
TPP: This had not been voted on in Congress and has likely had little reaction in the near term for the equity markets.
A Wall On the Mexican Border: Yep, the Donald is following through on a campaign promise (elected officials actually keeping promises??) and signed an executive order to build a wall along the US border with Mexico. Construction and steel companies that could potentially contribute to the wall will likely go higher. Obviously the wall will have zero impact on keeping people from entering the US illegally.
Suspending Immigration From 7 Countries: The most controversial of executive orders so far signed by Trump. Airlines may take a hit as nationalists from those 7 countries (Iraq, Iran, Libya, Somalia, Sudan, Syria and Yemen) are afraid to get on a plane and leave the US with a chance of not being able to reenter the country. Nationalists this weekend have been taken off planes when trying to board flights to the US. Leisure companies may also fall on the ban as they will be afraid to take vacations overseas.
With executive orders like this, Calexit and NYexit will gain a lot of traction in the future.
This blog represents the view/opinions of the author and not those of his employer.
Feed news
---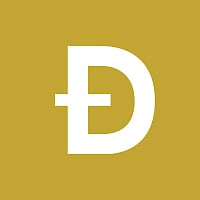 Dogecoin price holds steady near the $0.18 value area, halting any further downside movement. Buyers appear to be showing up and preparing Dogecoin for a big launch higher. Explosive bullish entry present on the Point and Figure chart.
Read more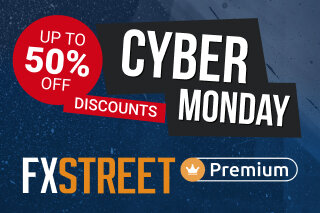 Glued to your trading screen on Cyber Monday? Upgrade your skills by signing up for FXStreet's Premium service, offered at a discount of up to 50%. Fellow traders have already taken advantage of Black Friday profits. What about you?
Subscribe now!
---