USD/INR sentiment dents as US dollar retreats from highs
The USDINR pair made a gap-down opening at 74.19 levels and traded in the range of 74.03-74.26 with a downside bias. The pair finally closed at 74.24 levels. The RBI set the reference rate at 74.1552 levels. The USDINR initially slipped in intra-day trade because foreign and private sector banks persistently sold the greenback on behalf of overseas investments into Indian companies raising funds.
The dollar also retreated from recent highs, which further dented sentiment for the pair. The pair also fell because prices of Brent crude fell in early trade. Prices of Brent crude oil fell as a spike in inflation globally led to investors anticipating interest rate hikes by major central banks, which may dent the recovery in the global economy, potentially hurting demand for oil and fuel. A sharp plunge in domestic benchmark equity indices limited the losses in the pair and later in the day the pair recovered earlier losses to settle above 74.20 levels.
Most Asian currencies were up against the dollar as the US dollar eased against a basket of major currencies since inflation surged in the UK and in the Eurozone. On an annualized basis, a premium on the one-year, exact period dollar/rupee contract rose to 4.76% as compared to 4.74% of the previous close. The 10-year G-sec benchmark closed the day at 6.345%. 15-day Variable Rate Reverse Repo auction was held today for the notified amount of Rs. 5,50,000 crore and the cut-off of the auction came in at 3.99%. After the VRRR auction money market rate closed higher at 3.62% from 3.28% of the previous close.
This report has been prepared by IFA Global. IFA Global shall not be in any way responsible for any loss or damage that may arise to any person from any inadvertent error in the information contained in this report. IFA Global nor any of directors, employees, agents or representatives shall be held liable for any damages whether direct, indirect, special or consequential including lost revenue or lost profits that may arise from or in connection with the use of the information. No liability whatsoever is accepted for any loss arising (whether direct or consequential) from any use of the information contained in this report. This statement, prepared specifically at the addressee(s) request is for information contained in this statement. All market prices, service taxes and other levies are subject to change without notice. Also the value, income, appreciation, returns, yield of any of the securities or any other financial instruments mentioned in this statement are based on current market conditions and as per the last details available with us and subject to change. The levels and bases of, and reliefs from, taxation can change. The securities / units / other instruments mentioned in this report may or may not be live at the time of statement generation. Please note, however, that some data has been derived from sources that we believe to be reliable but is not guaranteed. Please review this information for accuracy as IFA Global cannot be responsible for omitted or misstated data. IFA Global is not liable for any delay in the receipt of this statement. This information is strictly confidential and is being furnished to you solely for your information. This information should not be reproduced or redistributed or passed on directly or indirectly in any form to any other person or published, copied, in whole or in part, for any purpose. This report is not directed or intended for distribution to, or use by, any person or entity who is a citizen or resident of or located in any locality, state, country or other jurisdiction, where such distribution, publication, availability or use would be contrary to law, regulation or which would subject IFA Global to any registration or licensing requirements within such jurisdiction. The information given in this report is as of the date of this report and there can be no assurance that future results or events will be consistent with this information. IFA Global reserves the right to make modifications and alterations to this statement as may be required from time to time. However, IFA Global is under no obligation to update or keep the information current. Nevertheless, IFA Global is committed to providing independent and transparent information to its client and would be happy to provide any information in response to specific client queries. Neither IFA Global nor any of its directors, employees, agents or representatives shall be liable for any damages whether direct, indirect, special or consequential including lost revenue or lost profits that may arise from or in connection with the use of the information. The information provided in these report remains, unless otherwise stated, the copyright of IFA Global. All layout, design, original artwork, concepts and other Intellectual Properties, remains the property and copyright IFA Global and may not be used in any form or for any purpose whatsoever by any party without the express written permission of the copyright holders.
Feed news
---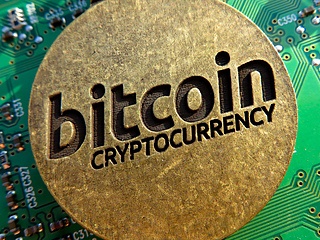 Bitcoin price has tumbled to a multi-month low below $33,000, as the leading cryptocurrency loses 50% of its value from its all-time high in November 2021. This marks the second-worst sell-off since the bear market that spanned from 2018 to 2020.
Read more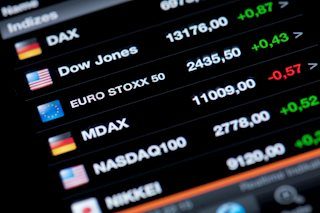 Apple (AAPL) reported earnings after the close on Thursday. Earnings per share (EPS) came in at $2.10 versus the estimate of $1.89. Revenue was $123.9 billion versus the estimate for $118.66 billion. AAPL is trading at $162.40 in Thursday's aftermarket, a change of 2% versus the regular session close of $159.16.
Read more
---