The 18th Century began with the War of Spanish Succession, then followed by the War of Austrian Succession, then the Seven Years War, then the US War of Independence and ended with the Napoleonic Wars. During this century the main Continental powers maintained large standing armies so that they could respond to any aggression without being at an immediate disadvantage. This didn't apply to Britain since it couldn't be invaded without first crossing the Channel so instead of maintaining a large standing army Britain spend its money on its navy. The Royal Navy was by some measures the best funded institution in the world at that time.
War at sea was very different from land warfare. It is a bit like two Rugby teams on a pitch. It doesn't matter if one side has 50,000 fans and the other side only 5,000. On the pitch it's 15 against 15 and it comes down to their skills and experience. As an institution the Royal Navy staffed it's ships with crew with a diverse range of skills and clear career paths and structures. They had extensive experience from serving together over long periods and this helped them keep their shape under fire and allowed them to second guess their roles even when they couldn't communicate with sister ships.
Individual battles depended on the skills on each ship but also depended on how they worked together. Thus, quite like in rugby, a team that is able to keep its shape under pressure and where each individual knows instinctively where his teammates are through years of playing together will usually prevail in any test and in all types of weather.
This was something Napoleon could never quite grasp. To match the Royal Navy France needed to take a long view and build up experience in order to get La Grande Armee across the Channel but he expected the French Navy to match the achievements of his land forces as soon as they put to sea.
By seeing off Napoleon Britain ended the Continental threat to its hegemony and the 19th Century was Britain's century where it became the world's first industrialised country. Britain made the world's rules and brought most of the world beyond Europe into its formal and informal empires. This era of unprecedented dominance brought about a psychological change in Britain which made it think that it would always be ahead if it trusted itself and its own institutions. This attitude was partly reinforced in the 20th Century as much of the Continent fell to Fascism and Communism whilst the English-speaking countries stood almost alone in their institutional resilience.
It is the legacy of both the 19th Century dominance and the 20th Century resilience that informs the Brexit debate in Britain. There was a feeling that they were losing their economic vitality and the water was going cold in the bath in the European Union but once they left they would be able to recreate their 19th century role.
However, the world has changed quite a lot in the meantime. Britain had a lead for a long period as the first industrial country but over time other countries managed to recreate the institutions and conditions to allow them also to industrialise. This phenomenon has spread beyond Europe and the West to most parts of the world. There was a view commonplace as recently as the early 1970's that China, India and other regions had arrived too late at the table to enter the industrial age. During the 1950's one of the Mao's goals during the Great Leap Forward was for China to catch up with Britain in steel production. He was unsuccessful then and this objective was not attained until the mid 70's but if we look at steel production today we have: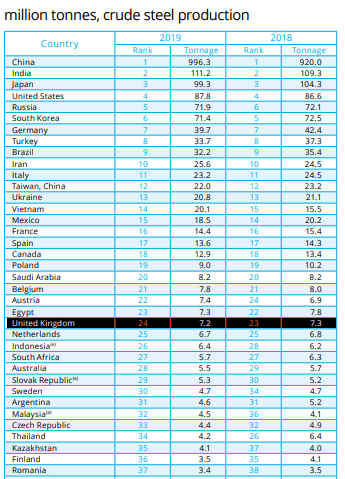 From the table it can be seen that the UK ranked 24th overall in steel production in 2019 and that its overall output was less than 1% of China's. Any rerun of the 19th Century is, therefore, unlikely to occur in steel – but what about other industries? The fact is that China, India and other countries in Asia lead the world in terms of engineering and science graduates and they also operate with much lower costs than the West. Thus, there is nothing to prevent their companies from continuing to expand and this makes it difficult to see what role Britain could carve for itself outside of the EU.
Leaving the EU was supposed to reduce red tape but is, in fact, causing it to multiply. The UK Government has chosen to take a stand on two issues in particular; (i) Northern Ireland – even though a Catholic majority is imminent and the province could soon vote to unite with the Republic of Ireland, and (ii) Fishing Rights – even though there is no science suggesting there will be any more fish to take from the sea under any foreseeable scenario.
The most likely outcome of the Brexit negotiations is a fudge where companies will be able to apply for exemption certificates to continue trading, thus expanding the paperwork and leaving things in limbo rather than offering the certainty that companies prefer.
Latin Report is not legally responsible for any decisions taken based on the views offered here or in our Reports.
Feed news
Join Telegram
---
Recommended Content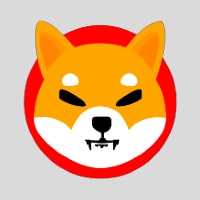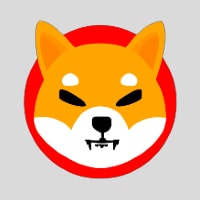 Shytoshi Kusama, the project lead for Shiba Inu, has dropped a teaser about Shiba Eternity games for the SHIB community. Proponents expect the launch of the collectible card game to be a bullish catalyst for Shiba Inu price.
Read more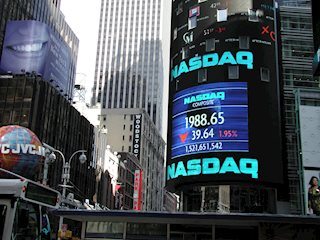 Equity markets remain at the precipice of a technical collapse, which we examine in the weekly long-term chart below. The overall picture remains one of nervousness ahead of the upcoming Q3 earnings season.
Read more
---