China trade deal is already late – markets may suffer nasty surprise
Outlook:
We are skeptical that a trade deal with China is imminent. Remember, it was supposed to be done in time for a signing ceremony this month at APEC in Chile—on Nov 16 and 17. In other words, tomorrow and Sunday. It's a good thing Chile cancelled the summit or the US would have egg on its face, again.
We almost had a deal last May but China walked away after the US claimed China had committed to measures it had not, in fact, accepted. The same thing seems to be developing this time—the US claiming China committed to buying $50 billion in agricultural products, something China has not accepted. There's no point in China lying and saying, "Yeah, okay, $50 billion," because when that amount is not met,
Trump would re-activate the tariffs and pile more on. good thing Chile cancelled the summit or the US would have egg on its face, again Kudlow said "we're coming down to the short strokes," a phrase that got Bloomberg ruminating on the reference to golf (instead of something prurient). Markets took it to mean a deal is imminent. We don't believe it. We are not done with China trade anxiety. As noted above, China probably wants the trade deal over and done with before it takes on Hong Kong, so it's motivated—but not to the extent of making a bad deal it can't keep.
Bottom line—the Dec 15 tariffs are still on their way. The US and China have precisely 31 days to avert the tariffs.
In the US, today we have Oct retail sales and all that implies for growth. given lousy capex numbers and the economy being held up by household consumption. The Atlanta Fed will update its Q4 GDPNow forecast after the release (it was 1% on Nov 8). Remember that last time, retail sales fell 0.3% when +0.3% was forecast, led by autos and building materials. This time, a better number is expected. We say as long as the retail sales and especially core retail sales is not totally awful, like -0.5%, markets will barely notice. We ae taking the consumer for granted, and this not an unwise stance. Americans are endlessly materialistic, debt or not.
Today we also get Oct industrial production, expected to be another decline led by manufacturing. Bloomberg has -0.7%. Because we expect it, only a Surprise would matter. Finally, the Empire State manufacturing survey, which somehow has less muscle than the Philly Fed or any of the PMI's.
Let's not forget yesterday's news on inflation. We do not have inflation. We do not have deflation, either. See the charts from the Daily Shot. Take your pick. Headline inflation was 1.8% y/y, more than forecast. Core CPI was 2.3%, less than forecast. Yawn.
Well, yes. Fed chief Powell said any idea of a rate hike would depend on a significant rise in inflation, so the data (even though the Fed supposedly looks at the PCE version and not CPI) certainly doesn't support a hike. And since the Fed would accept (i.e., would prefer) numbers above the 2% target, or overshooting for an extended period (like three months in a row), any idea of a hike is put off even further. In other words, the Fed is all but saying "we are on hold indefinitely and into Q2 2020". Trump won't like that. He wants another cut, and another and another, before the prime political campaign season. Nobody else is talking about it these days, but just watch—we are going to get insults and demands for cuts any time now.
Bottom line, it seems that drama has abated and in its wake we are getting rangey markets. But the China trade deal is already late—it was supposed to be done by today—and both the Dec 15 tariffs and a new Trump-Fed quarrel loom. This is the well-worn recipe for risk-off and a firm dollar.
Tidbit: Our favorite Dem candidate, Mayor Pete, just won the top spot in the Monmouth Iowa poll, beating the customary front runners Biden, Warren and Sanders. Warren picked a fatal fight with Goldman (you never fight the tape and you never fight Goldman). Nobody knows what to make of Bloomberg joining. He claims to be the useful center against the extremist Warren and Sanders and a weakened Biden. He's sort of dismissing the other two centrists, Buttigieg and Klobuchar. We say the $100 million he will spend attacking Trump is worth the turmoil.
Tidbit 2: A market analyst got cute—but horribly relevant, too, by comparing two Trump statements seven years apart:
In 2012: "Our 17T national debt and $1T yearly budget deficits are a national security risk of the highest order." In 2019: "Our $23T national debt and $1Tr yearly budget deficits are the greatest economy ever."
We don't doubt the quotes, because even if they are inexact, they are in character. One of the bad things about the Republican party kowtowing to Trump on every matter is that it has lost its commitment to less damn debt. In practice, the Republicans never really did cut deficits. The only president that cut deficits was Clinton, a Dem. But the Republicans made a point of it and that was useful. A very large number of Dems are fiscal conservatives, too. At a guess, once Trump is gone, the Republicans wil re-discover that once revered principle. It's never "different this time."
Politics: The impeachment proceedings resume today and tomorrow, with a new bulwark and a new clue—Speaker Pelosi has come out to accuse Trump of bribery. "Treason, bribery and high crimes and misdemeanors" are the three things named outright in the constitution as justification for impeachment. Golly, it took long enough for the Speaker to get there.
But she had a reason to delay opening that can of worms. Some cable TV talking heads warn that bribery is actually far trickier than we know because what we think we see as non-lawyers is seen very differently in the law, where a huge load of previous cases can be brought up. One of the central concepts is that to prove bribery, you must establish "corrupt intent." That sort of means reading Trump's mind or at least having first-hand testimony disclosing intent. The one guy who may have that is former NSA advisor Bolton, and he is being coy about testifying.
In the meanwhile, testimony resumes today with the ambassador who was told she was in danger from her own government and to get on the next plane out of Kiev. Tomorrow we get one of the guys in the Office of Management and Budget who was on the front line of suspending military aid payment to Ukraine, but while he can report he was told it was on the order of the president, it's unlikely he heard it first-hand. But today is only Day 2 of the impeachment investigation and so far, any defense is weak and actually fairly pathetic.
So far the impeachment story is not affecting financial markets but to the extent Trump needs a distraction from it and can lash out on trade, the Fed or something else, we really do need to follow it.
---
This is an excerpt from "The Rockefeller Morning Briefing," which is far larger (about 10 pages). The Briefing has been published every day for over 25 years and represents experienced analysis and insight. The report offers deep background and is not intended to guide FX trading. Rockefeller produces other reports (in spot and futures) for trading purposes.
To get a free trial, please write to [email protected] and you will be added to the mailing list..
This morning FX briefing is an information service, not a trading system. All trade recommendations are included in the afternoon report.
Analysis feed
---
Latest Forex Analysis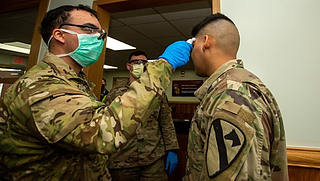 Broad US dollar strength extended into Asia, as risk-averse market conditions persisted amid intensifying coronavirus fears and US-China tensions. The Asian equities followed the late sell-off on Wall Street while the US stock futures struggled with its recovery.
Read more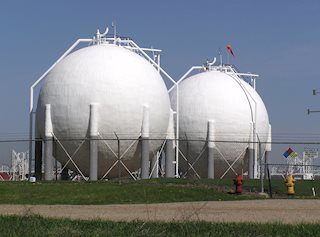 WTI's pullback from $39.30 fails to defy a two-day losing streak. China's sustained increase in oil imports confronts chatter of easing output cuts. US inflation data, API stockpiles and American earnings are in the spotlight.
Oil News
---