The Brazilian Real is currently trading at about 5.8 to US$1 having started out at parity in 1995. This is a somewhat better performance than it's neighbour Argentina whose Peso has fallen from parity to 67 to the US$ over the same period.
Brazil was one of the fasted growing countries in the world for several decades until about 1980. It's growth model was based on the expansion of the domestic market through the substitution of imports but in the latter part of the 1970's it borrowed internationally to maintain the pace of expansion. From 1982 onwards, when the Latin American debt crisis broke, Brazil was forced into major retrenchment in order to meet it's debt service obligations. Growth stalled and there was hyperinflation which was particularly prejudicial to those on lower incomes who couldn't avoid the cash economy.
After several failed attempts inflation was finally brought under control with the introduction of the Real in 1995 whose exchange rate was set at 1 Real to US$1. This was not a formal Currency Board (as in Argentina) such that there was some flexibility to devalue where circumstances required as in 1999.
Once the inflationary crisis had been resolved Brazil could start to address the main issues in it's economy. Industry had evolved mostly under foreign capital and supplying the domestic market. Mercosur was (and is) an attempt to create a South American common market which would allow companies to continue to expand throughout the region and gain international competitiveness as well as experience operating in other markets.
However, on the whole Mercosur has failed to live up to it's potential. Argentina is unreliable as it repeatedly fails to stabilize it's economy and Uruguay and Paraguay are limited in size. Brazil maintains a sizeable trade with Chile (which declined to join Mercosur as it would have clashed with it's own Free Trade Agreements) and this points to the model Brazil ought to pursue in the future; i.e. expansion of regional trade outside of formal trading blocks.
Brazil exports both primary produce (agriculture and commodities) and manufactures. However outside of the region 80% of it's exports are primary products and only 20% manufactures whereas in Latin America the reverse holds (80% manufactures and 20% primary products). In order for Brazil to expand and diversify it's exports it needs to expand it's manufacturing exports. However there may be limited scope beyond the region outside of certain niche sectors (such as aviation) since it has a higher cost base then several Asian economies.
Thus the best prospects for Brazilian manufacturing export expansion are neighbouring countries in Latin America. In this regard Brazil should pursue trade on a bilateral basis and navigate the instability in some of it's neighbours as it arises. There are mutual benefits for Latin American countries to expand intra-regional trade and Brazil has cultural and linguistic advantages in the pursuit of these goals. A significant factor would be to encourage it's companies to make acquisitions in neighbouring countries to boost presence and distribution channels.
In the domestic market Brazil has a number of challenges which weigh on growth and need to be addressed. The 'Cost of Brazil' (O Custo Brasil) is a phrase used to describe the burdens placed on companies in Brazil that make it hard to do business - from taxes and social security to bureaucracy and planning.
Over the past few years there has been a growing fiscal deficit which has caused the State debt burden to soar. There are numerous causes for the deficit but the major one is the cost of State pensions. Several decades ago Brazil introduced a system of pensions for State employees as well as an earnings related State pension for insured employment in the private sector. It now transpires that both systems are too generous and are already taking up large shares of overall Government revenues.
This issue had long been flagged but successive Governments deferred taking action and, in fact, President Dilma da Rousseff was forced from office in 2016 for papering over the extent of the State deficit. If the pensions issue is not addressed it threathens to crowd out State investment and permanently lower the rate of economic growth.
Last october Finance Minister Paulo Guedes managed to get some reforms approved by Congress but it remains to be seen whether these will go far enough. For now Brazil is confronting the Covid 19 crisis with minimal preparations particularly in the favelas surrounding the main cities.
Latin Report is not legally responsible for any decisions taken based on the views offered here or in our Reports.
Feed news
Join Telegram
---
Recommended Content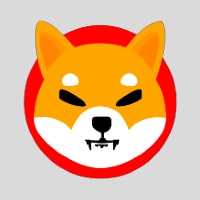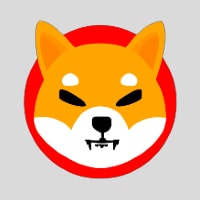 Shytoshi Kusama, the project lead for Shiba Inu, has dropped a teaser about Shiba Eternity games for the SHIB community. Proponents expect the launch of the collectible card game to be a bullish catalyst for Shiba Inu price.
Read more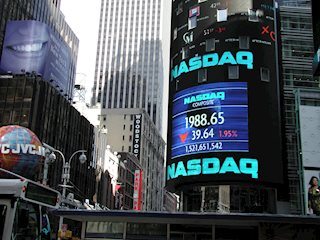 Equity markets remain at the precipice of a technical collapse, which we examine in the weekly long-term chart below. The overall picture remains one of nervousness ahead of the upcoming Q3 earnings season.
Read more
---