The bond market is hedging its inflation bets
Hedging inflation bets
In the wake of the strong January payroll report and a resurging service sector based on the ISM non-manufacturing, service report, Treasury yields are moving higher again. As an example, the 10-year Treasury bond yield rose by over 20 basis points to over 3.6% from its intraday low last week. Furthermore, the Treasury yield curve remains inverted as the 2-year Treasury yield has also risen over 30 basis points in the past few days.
Clearly, the bond market is hedging its inflation bets on the fear that prices may not cool as fast as previously anticipated. Currently, the Atlanta Fed is forecasting 0.7% first-quarter annual GDP growth, but I expect that GDP estimates will be revised higher in the wake better than expected economic data.
An important catalyst
Fed Chairman Jerome Powell is being interviewed at the Economic Club of Washington D.C. on Tuesday, but I expect that Chairman Powell will stick to his previous script. The big economic news this week will be the December trade deficit on Tuesday that may significantly impact the fourth quarter GDP calculation.
Overall, earnings announcements will likely be the most important catalyst for the stock market this week, provided that President Biden and the Fed Chairman do not have any unanticipated comments.
Tuesday's State of the Union speech by President Joe Biden will be interesting. The comments on onshoring semiconductor manufacturing and EV battery assembly will almost certainly be cited. I suspect that the fossil fuel industry will not be mentioned unless President Biden calls for more SPR releases to offset lost Russian production.
Naturally, President Biden comments about Russia and the Ukrainian invasion will likely be applauded, especially considering the billions in aid that has been authorized by Congress. However, President Biden's comments about China in the wake of shooting down its surveillance balloon may be the highlight of the evening.
The U.S. is already in a NATO proxy war with Russia and antagonizing another major adversary like China may prove to be controversial long-term. Both China and Russia think long-term, while the U.S. and much of the Western world are much more short-term oriented. Raising the risk of a nuclear exchange, even if it is slight, is clearly not wise.
China has been historically, very pragmatic and striving to boost its economic growth, but President Xi ousted many economic reformers when he commenced his third term. You have already seen how China's internal policies have hindered Apple's sales, so it will be interesting if the Western world will try to re-engage with China in the wake of its surveillance balloon irritating the U.S.
I suspect that Germany will be one of the first Western countries to reach out to China, since it has substantial exports and commerce with China. In the meantime, the Biden Administration is expected to maintain all tariffs and trade restrictions with China. As a result, China may just wait for another President to be elected in 2024 before its tries to re-engage with the U.S.
It will be interesting if President Biden will mention the federal government's deficit ceiling during the State of the Union speech after he and House Speaker Kevin McCarthy had a constructive meeting. The Wall Street Journal reported this week that the Treasury Department is implementing "extraordinary measures" to avoid a technical default.
The aid to Ukraine and other federal spending is likely impeding raising the federal government's deficit ceiling, but Speaker McCarthy will likely strive to find some concessions to appease some members in Congress that are concerned about runaway spending.
Energy will bounce
We are now more than 50% through the current earnings announcement season. The FAANG stocks, with the exception of Netflix, all posted disappointing results. As expected, energy stocks are posting the strongest results of any sector, but energy stocks have slipped slightly to 4.9% of the S&P 500 and many investors remain worried about low natural gas prices as well as sputtering crude oil prices.
First, let me address natural gas. Thanks to more efficient horizontal drilling in shale deposits, drilling up to two miles is becoming increasingly common, so the U.S. is now in the midst of producing record natural gas. There is a Freeport LNG terminal that has been shut down since June after a fire that caused natural gas inventories to rise and cause spot prices to fall.
However, this important LNG terminal on the Gulf Coast in South Texas is finally restarting this week, which is great news and will help natural gas prices firm up. Finally, the weather always impacts natural gas demand, so as the U.S. and Europe are hit by more artic air fronts, then natural gas prices should rise.
Second, let me now address crude oil. Brent light sweet crude oil is expected to firm up as seasonal demand rises in the spring, especially since the one million barrels a day that was released from the Strategic Petroleum Reserve (SPR) for 200 days in 2022 has ceased.
However, West Texas Intermediate (WTI) crude oil prices are low due to a temporary glut of crude oil in the U.S. as domestic daily production has steadily improved to 12.2 million barrels, up from 11.6 million barrels a year ago. The wider the "crack" spread between WTI and Brent crude oil, the more money refiners tend to make.
Now that China, Europe and the U.S. are in the midst of an economic recovery, as global demand rises, crude oil prices are expected to hit $100 per barrel in the upcoming months and $120 per barrel prices are very possible during the summer months when there is peak demand.
Third, Russia is now increasingly going offline and its domestic energy business is in chaos. The sanctions on the Russian central bank are now inhibiting international energy sales. Although Russia is expected to continue to sell crude oil to China and India, where it can be refined and resold, its pipelines are now backing up, which is expected to cause Russia to shut down many of its wells.
The sanctions on Russia are now very harsh and will only get worse when Russia launches its spring offensive in Ukraine.
There is no doubt that NATO is effectively in a proxy war with Russia after both Germany and the U.S. approved new tanks. Currently, Ukraine has more Russian tanks than Russia after cutting off their railways and seizing their military equipment, diesel and other supplies. The upcoming Russian spring offensive will likely be pivotal and decisive.
More sanctions are anticipated, which is expected to cause Russia to shut down more of its crude oil and natural gas wells. Already, Russian crude oil production has fallen by 1 million barrels per day in the past year and another 2 to 3 million barrels may be lost as Russia is forced to shut down more of its domestic crude oil production.
In summary, I cannot envision any scenario where crude oil prices do not rise in 2023. Even if the war between Russia and Ukraine ends in the upcoming months, the sanctions against Russia are expected to remain, since Ukraine and NATO will be demanding war reparations from Russia. Obviously, there could be a leadership change in Russia, but that is not expected to cause economic sanctions to be lifted anytime soon.
Natural gas accounts for approximately 38% of U.S. electricity production and will continue to steadily rise since it is the cleanest fossil fuel that is ideal for variable electricity demand due to over 1,000 natural gas peaker power plants across the U.S.
So in theory, if everyone in the U.S. switched to an electric vehicle (EV), the demand for natural gas would soar. As a result, I remain very confident in my big energy bet and am confident that both natural gas and crude oil prices will continue to rise in the upcoming months.
Coffee beans
People are more likely to express disgust and frustration on social media when they are at train stations, new research suggests. Other transportation areas, such as bridges and bus stops, are also common locations for people to rage post, according to the researchers who analyzed nearly two million tweets from people in London and San Francisco.
VALUEWALK LLC is not a registered or licensed investment advisor in any jurisdiction. Nothing on this website or related properties should be considered personalized investments advice. Any investments recommended here in should be made only after consulting with your personal investment advisor and only after performing your own research and due diligence, including reviewing the prospectus or financial statements of the issuer of any security. VALUEWALK LLC, its managers, its employees, affiliates and assigns (collectively "The Company") do not make any guarantee or warranty about the advice provided on this website or what is otherwise advertised above. The Company is not registered or licensed by any governing body in any jurisdiction to give investing advice or provide investment recommendation. The Company disclaims any liability in the event any information, commentary, analysis, opinions, advice and/or recommendations provided herein prove to be inaccurate, incomplete or unreliable, or result in any investment or other losses.
---
Follow us on Telegram
Stay updated of all the news
Recommended Content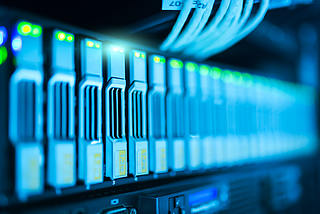 Terraform Labs co-founder Do Kwon is set to face more charges in the United States in addition to the ones that already exist against him. The arrest of the former Chief Executive Officer (CEO) of Terra will finally allow the fraud proceedings to begin.
Read more

When the Fed started signalling higher for longer last summer, everybody assumed that the first thing to break would be consumption, followed by big job losses. Few anticipated that the banking sector would get caught up in the crossfire of the Federal Reserve's battle against high inflation.
Read more
---