Asian stocks rise, Europe a bit cautious and US futures suggest a mixed review.
US cases spike yet investors plow on – Nasdaq makes a new high.
Earnings begin on Tuesday – with JPM, C and WFC leading the way.
Expect more churn until that happens – Are Gold and UTES suggesting caution ahead?
Try the Chicken/Pancetta and Balsamic Vinegar.
And here we go sports fans... the market gives, it takes away and then it gives again... Stocks rallied on Wednesday even in light of weaker European markets, rising coronavirus cases, new lockdown demands across some of America's biggest cities, concern over a return to normal and ahead of what is expected to be weak earnings season and a slowing economic rebound in the US... I mean you can't make this up... but what you can always rely on is the FED and the range of stimulus programs that have been launched separate from the ones that are yet to be launched... and in the end – that is what investors/traders and algos are betting on... because – if earnings are worse and the economic data once again begins to turn down then we can all expect that the FED will step up to the plate (again) and deliver another round of something good...
[Recall Chaka Khan and Rufus – "Tell Me Something Good, tell me that you love me – yeah..." The year? 1974!]
And that is what the market did yesterday – again it told us something good... by the end of the day – the Dow gained 177 pts or 0.68%, the S&P rose 25 pts or 0.8%, the Nasdaq continues to impress investors everywhere – rising 148 pts or 1.4% – another new closing high – and the Russell rose 11 pts or 0.8%.
Once again you can thank the Tech sector for taking the lead – names like AMZN, AAPL – both of which created new closing highs and then MSFT, FB, TWTR. Cybersecurity names also jumping in to join the party – HACK gained 1.65% as names like PANW, FTNT, PFPT raced higher, Biotechs not to be left out surged by 1.5%... all of these names tied to technologies... helping to send the Nasdaq to another new closing high... and the Dow? Look at DIS, GS, HD, NKE, UNH, BA, JPM, CAT – in addition, both AAPL and MSFT are members of both indexes – the Dow and the Nasdaq – so their moves are counted in both places. Following Tech – would be Financials – XLF +1.05%, Consumer Discretionary – XLY +1.07%, Communications – XLC +0.9% and interestingly enough Utilities – XLU +0.89%... and I say that is interesting because 'UTES' usually do better when people are playing it more defensive, they are typically boring, not sexy, they are not growth stocks and don't really cause anyone to talk about them at cocktail parties...
UTES usually do better when there is a level of angst or concern – when you want to be a bit more defensive (think safety)... and now that is something to discuss... because while the broader market action appears to suggest it's all clear ahead... the idea that utilities raised their head today makes you wonder... are the buyers of utilities suggesting that there are tougher times ahead? A look at the graph does show how Utilities have been underperforming of late... trying to hold onto the last trendline for support... so it could just be bottom fishing or it could be siren call from some investors that think this market is a bit overdone and is due for a pullback (notice I did not say 'correction' – because pullback suggests a 5%-7% move while correction suggests a 10%+ move).
And speaking of safety – Have you been paying attention to Gold? It is trading at $1822/oz this morning – a level not seen since September 2011. A stunning 25% off of the March lows and a 9% rise in the last month alone – as increasing worries over of the economic fallout pile up. And to make it even more interesting – Fed officials yesterday re-iterated their view that the US recovery may be stalling and that is what gave rise to the chatter about MORE stimulus – that helped to lift stocks, lift 'UTES' and continue to lift gold.
The airlines are starting to pile on as the rise in virus cases and quarantine restrictions are bringing air travel to a halt... both American and now United telling investors and their employees – that "Hey! There might be too many of you..." – suggesting that another wave of layoffs (you can call it furloughs) coming as soon as late summer... United sending out those mandatory 60 day 'warning' notices to 36,000 employees... the sense is that the recovery in air travel that was supposed to happen quickly may not happen so fast, in fact it may take years for it to rebound... which means for long term investors – it might be dead money... In addition – hotels, restaurants and cruise lines continue to get banged up, too...
Overnight Chinese stocks continue to impress – rising 1.4% - bringing its ytd performance to better than 18%... as they (PBoC – Peoples Bank of China) also continue to commit to supporting the markets post this pandemic. June inflation data or the Producer Price Index fell by 3% y/y. China's AMZN is BABA (Alibaba) and that just like AMZN that stock is soaring... up 20% in the last 3 weeks... +9% overnight. The rest of Asia also chocking up gains even as HK reports its biggest jump in cases since this nightmare began... Japan + 0.4%, Hong Kong + 0.3%, ASX + 0.6%, Taiwan +0.18% and the Kospi (South Korea) + 0.4%.
And the Europeans – well they are mixed in early trading... the FTSE -0.53%, CAC 40 + 0.18%, DAX + 1.29%, EUROSTOXX + 0.62%, SPAIN -0.22% and ITALY -0.42%. The UK announced another major stimulus program ($38 billion) to help that country get back on its feet – a 'back to work' plan for bringing back furloughed workers and a 50% discount at restaurants for every citizen in the UK... In addition, the European commission has also secured deals for more experimental drug treatments from both Roche and Merck, while Gilead is set to begin testing an inhalable form of remdesivir... all very exciting...
US futures are mixed this morning... Dow futures are -74 pts, the S&P is -3, Nasdaq is +32 pts and the Russell is off by 4. Eco data today includes: Initial Jobless Claims – exp of 1.37 million new job losses, Continuing Claims of 18.75 million and Wholesale Inventories of -1.2%. And while these are big numbers – it is what the market expects – so unless there is some discrepancy, I don't suspect it will be a real market mover. Investors are clearly looking past the virus news, confident that central banks will continue to support the markets even in light of yesterday's record rise in cases along with new signs that daily death rates may be starting to tick up – a risk that many had not factored in... so this does present a possible 'problem' for the markets.
Oil – continues to hold its own... remaining above $40/barrel even as global cases appear to be on the rise... While some want to run with the falling demand story, others remain committed to the longer-term demand projections that continue to suggest demand will hold steady and even rise – even in the face of rising virus cases. In any event – the world has to get back to work. We remain in the $35/$45 range.
The S&P closed at 3169 as it continues to churn in the very tight range of 3120/3200... Like I said – it feels like it wants to test the May highs of 3230 but I'm not sure that will happen before the start of earnings season which is next Tuesday... in the event of a real pullback look for trendline support at 3025 (that's a 5% move lower from here) – certainly not out of the question by any stretch.
Chicken Thighs w/Pancetta and Balsamic Vinegar
It's a game of chicken... so try this chicken recipe tonight.
For this you need: Olive Oil, Diced Pancetta (Or Bacon), 8 Medium Sized Skinless Chicken Thighs, Onion, Diced, Garlic Cloves, Peeled & Minced, Dry Red Wine, 1 Can Diced Tomatoes, Tomato Paste, Water, Chopped Rosemary, Chopped Thyme, S&P, Red Hot Pepper Flakes (Optional), Balsamic Vinegar, Chopped Fresh Parsley.
In a large heavy skillet, heat the oil over medium heat and cook the pancetta until cooked through and lightly browned, about 5 minutes. Remove the pancetta to a plate, set aside, and brown the thighs well on all sides, about 10 minutes. Remove the chicken to the plate and cook the onions until translucent and soft, stirring often, about 5 minutes.
Add the garlic and sauté for 3 mins or so, Add the wine, (about 1/2 cup) increase heat to medium high heat, and cook just until the wine is reduced by half.
Now add the tomatoes, tomato paste, water, rosemary, thyme, salt, pepper, and red pepper flakes if you are using.
Bring to a boil, then reduce to a simmer and return the chicken and pancetta to the pot. Cover the pan, and simmer for 20 mins, or until the sauce has thickened, adding additional water as needed if the sauce thickens too much. Taste the sauce and adjust s&p as needed. Now stir in about 1 tblsp of balsamic vinegar – mix well and place the chicken on a platter.
Top with the sauce, then sprinkle with the chopped fresh parsley.
General Disclosures
Information and commentary provided by ButcherJoseph Asset Management, LLC ("BJAM"), are opinions and should not be construed as facts. The market commentary is for informational purposes only and should not be deemed as a solicitation to invest or increase investments in BJAM products or the products of BJAM affiliates. The information contained herein constitutes general information and is not directed to, designed for, or individually tailored to, any particular investor or potential investor. This report is not intended to be a client-specific suitability analysis or recommendation, an offer to participate in any investment, or a recommendation to buy, hold or sell securities. Do not use this report as the sole basis for investment decisions. Do not select an asset class or investment product based on performance alone. Consider all relevant information, including your existing portfolio, investment objectives, risk tolerance, liquidity needs and investment time horizon. There can be no guarantee that any of the described objectives can be achieved. BJAM does not undertake to advise you of any change in its opinions or the information contained in this report. Past performance is not a guarantee of future results. Information provided from third parties was obtained from sources believed to be reliable, but no reservation or warranty is made as to its accuracy or completeness.
Different types of investments involve varying degrees of risk and there can be no assurance that any specific investment will be profitable. The price of any investment may rise or fall due to changes in the broad markets or changes in a company's financial condition and may do so unpredictably. BJAM does not make any representation that any strategy will or is likely to achieve returns similar to those shown in any performance results that may be illustrated in this presentation. There is no assurance that a portfolio will achieve its investment objective.
Definitions and Indices
The S&P 500 Index is a stock market index based on the market capitalization of 500 leading companies publicly traded in the U.S. stock market, as determined by Standard & Poor's.
UNLESS OTHERWISE NOTED, INDEX RETURNS REFLECT THE REINVESTMENT OF INCOME DIVIDENDS AND CAPITAL GAINS, IF ANY, BUT DO NOT REFLECT FEES, BROKERAGE COMMISSIONS OR OTHER EXPENSES OF INVESTING. INVESTORS CAN NOT MAKE DIRECT INVESTMENTS INTO ANY INDEX.
BJAM is an investment advisor registered in North Carolina and Arizona. Such registration does not imply a certain level of skill or training. BJAM's advisory fee and risks are fully detailed in Part 2 of its Form ADV, available upon request.
Feed news
---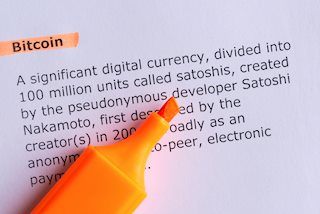 The recent Bitcoin price crash seen on Wednesday is comparable to the one in late April. However, unlike the last time, this drop was not due to rumors of new tax proposals.
Read more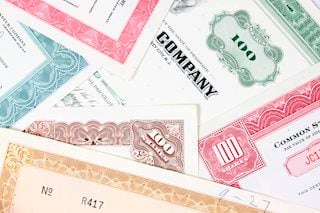 Wednesday's wake-up call to the dovish Fed was repeated with the release of PPI on Thursday. Core CPI was 0.7% versus forecasts for 0.4%. Now is buy the dip still in focus and is don't fight the Fed still the trade?
Read more
---