The U.S. stock market has been increasing in quite a rapid manner, that many are starting to think that a bubble is indeed inevitable. And as we know, all bubbles pop, more frequent than not, things don't end in a good way. Throughout stock market history, bubble pops lead to an extensive drop in economic activity, just remember the 2000 Dot-Com bubble, and the 2008 MBS bubble.
You might be wondering, why did I start this article this way. Well, the answer has to do with the $600 stimulus check that was received by the American public in order to help people with the current COVID-19 pandemic. There's no doubt in my mind that the $600 stimulus check that went out this month, put a huge charge in the market. But here's another question for you, will the coming $1,400 checks push the markets even higher? I think so.
S&P 500 at 4,000
This round of stimulus - which is more than double the amount of the previous round - is a rather obvious catalyst that will move the markets higher once again. In fact, 3 top banks have begun to suggest "calendar spreads" and I have to agree with them, cause when the $1,400 checks come in the mail, we can see the S&P 500 at 4,000.
To explain a bit, calendar spreads is an options strategy whereby a trader would enter a long and a short position on the same underlying asset but with different delivery months. In a typical calendar spread, one would buy a longer-term contract and go short a nearer-term option with the same strike price.
Back to the topic at hand.
Bloomberg had the same idea and was exploring the question on Sunday morning, arriving to the same conclusion. In their report, they noted that the recent $600 checks caused option trading to explode in terms of volume as well as penny stocks volume to skyrocket. The report also mentioned that people "...can't help notice how tiny traders with money to spend keep turning up in the vicinity of almost every market spectacle these days."
So it wouldn't be far-fetched to think that when the stimulus checks hit the S&P 500 could be facing an upward move that can lead it towards the 4,000 level, which would mark a new All-Time High for the index.
Is there a Bubble?
Peter Cecchini, founder and chief strategist of AlphaOmega Advisors LLC, commented: "If the additional $1,400 goes to the same income levels it did before, we are highly likely to see additional speculation in stocks, which could continue to inflate an already-existing bubble. If it goes to people with below-average incomes, speculation will be less likely."
In the previously mentioned Bloomberg report, a section suggested that people who got a stimulus check, traded 30% more in the first 10 days of January than at the start of December. While, those who earn less than $75,000 per year saw a 53% jump in their trading.
So this suggests that the coming $1,400 will hit bank accounts during a "full-blown market mania." Speculation is increasing drastically, and not just in risky asset classes like Cryptocurrencies, but in penny stocks, dubious startup companies and cash burning entities across all exchanges in the U.S. - we are at peak euphoria. In fact, the options market saw its second busiest day ever for bullish equity calls this week and penny stock volume is up 6x from last year.
Just take a look at the graph below and you can see how the increase in prices of retail stocks is outpacing the S&P 500 index.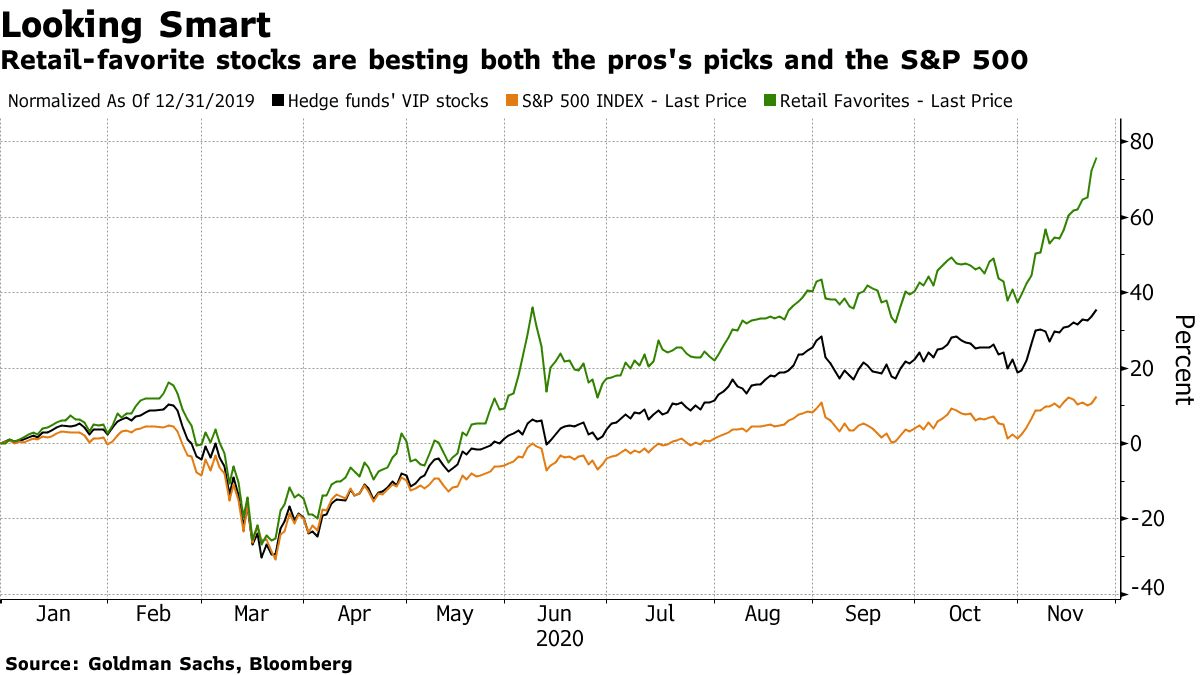 Many investors are encouraging people to invest in the markets. Just take 23-year-old Ava Frankel of Boston, who works in the financial services sector, and has advised her friends telling them to invest in the markets saying "if you're going to spend your stimulus check on shoes, you might as well just put it in Robinhood instead. The $600 check was just something extra I didn't need so I just threw it in the stock market."
Frankel put her entire $600 check into a SPAC (Special Purpose Acquisition Check) that is reportedly in talks with Lucid Motors and says she would consider doing the same with the next check she gets. "I would love to see a pullback in the tech sector because I would like to add to my positions in the tech names," she also said.
Chris O'Keefe of Logan Capital Management concluded: "If there is a bubble being created within the financial markets, to some degree, those checks do add to it because I think they're going to chase performance. It used to be you added money to the economy and people went out and bought things -- cars and furniture -- now it seems to amplify what's going on in the financial markets."
And I couldn't agree more with what he is saying!
Analysis feed
---
Latest Forex Analysis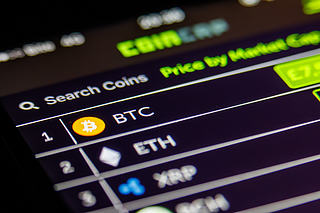 Cardano price shows signs of a reversal after a 30% correction. The Tom DeMark Sequential indicator's buy signal on the 4-hour and the 12-hour chart hints at a continuation of the bull rally.
Read more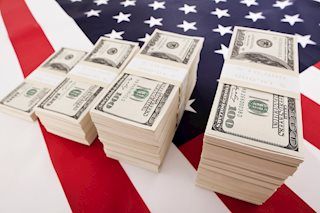 The march north in the greenback remains unabated and trade in fresh 2021 highs beyond the 92.00 hurdle when tracked by the US Dollar Index (DXY).
US Dollar Index News
---