S&P 500 surges as Omicron threat eases, Oil prices climb to 1-week high [Video]
S&P 500 surges, as Omicron threat eases
The S&P 500 rose for a second consecutive session on Tuesday, as investors looked to have moved past recent concerns surrounding the Omicron variant.
Tuesday's surge came as data from GSK, found that its antibody treatment showed resistance against Omicron.
In a statement regarding today's findings, the company's Chief Scientific Officer Hal Barron stated that, "These pre-clinical data demonstrate the potential for our monoclonal antibody to be effective against the latest variant, Omicron, plus all other variants of concern defined to date by the WHO".
After the emergence of this latest mutation, markets panicked, with investors selling off positions, to protect themselves from potential downside risks.
This week however has started bullish, with all major U.S. indices climbing higher. As of writing, the S&P 500 was up 2.06%.
Oil prices climb to 1-week high
As indices climbed, so too did energy prices, with crude oil rallying to its highest level in the last week during Tuesday's session.
WTI crude hit an intraday high of $73.33, which is the highest oil prices have traded since November 29th.
The rally in oil comes a few days after OPEC+ opted to maintain its output increase to 400,000 bpd next month, despite calls from the U.S. for the cartel to do more.
Energy prices dropped by as much as $22 in November, falling to a low of $63 per barrel, after previously trading at $85.
Many believe with an influx of new supply, prices may consolidate between $72 - $80 for the remainder of the year.
Trading any financial instrument on margin involves considerable risk. Therefore, before deciding to participate in margin trading, you should carefully consider your investment objectives, level of experience and risk appetite. Most importantly, do not invest money you cannot afford to lose. Consulting with your investment counselor, attorney or accountant as to the appropriateness of an investment in margin trading is recommended. This electronic mail message is intended only for the person or entity named in the addressee field. This message contains information that is privileged and confidential. If you are not the addressee thereof or the person responsible for its delivery, please notify us immediately by telephone and permanently delete all copies of this message. Any dissemination or copying of this message by anyone other than the addressee is strictly prohibited.
Feed news
---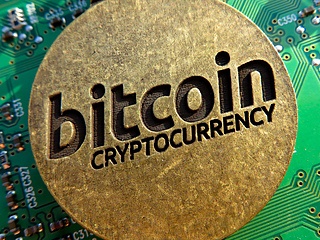 Bitcoin price has tumbled to a multi-month low below $33,000, as the leading cryptocurrency loses 50% of its value from its all-time high in November 2021. This marks the second-worst sell-off since the bear market that spanned from 2018 to 2020.
Read more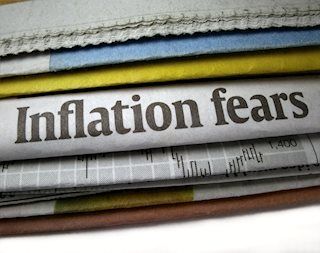 Annual Core PCE inflation is forecast to rise to 4.8% in December from 4.7%. US Dollar Index surged to its highest level in more than a year on Fed's hawkish outlook. Dollar is likely to continue to outperform its rivals in the near term.
Read more
---