S&P 500 affirms India's sovereign rating at 'BBB-', keeps outlook stable
Global developments
US CPI rose 5.4% yoy (0.9% MoM) in June against expectations of 4.9% yoy (0.5% MoM). This was the biggest YoY rise since 2008. The US yield curve has seen almost a parallel shift of 5bps. US 2y inflation expectations have risen by 17bps to 2.82% since the CPI print while the nominal yield has risen 5bps to 0.25%. Short-term real rates have therefore become more negative. The Dollar however has strengthened across the board. Global Risk sentiment has been dampened post the CPI print. US equities ended the session with modest cuts. Given the elevated inflation, the focus will be on Fed Chair Powell's testimony before the House Financial Services Committee.
Domestic developments
Rating agency S&P maintained India's sovereign rating at BBB-, the lowest investment grade. It projects GDP growth for FY22 at 9.5%. It said FX Reserve buffer and a stronger external position would offset the risk associated with higher Government deficit and debt.
Equities
Domestic equities are likely to open soft given the weak close on Wall Street and weakness in Asian equities.
Bonds
OIS was down 4bps, reacting to lower than expected domestic CPI. 3y and 5y OIS had ended at 4.73% and 5.33% respectively. Bond yields were mostly unchanged. Bonds are likely to be under pressure today given the elevated US CPI and 5bps uptick in US yields
USD/INR
For the second straight session yesterday, nationalized banks likely supported 74.40. Zomato IPO opens today. Short-term forwards have got paid on funding pressure. Longer-term forwards are mostly unchanged with a 1y forward yield of around 4.47%.
Strategy: Exporters are advised to cover a part of their near-term exposure on upticks toward 74.90. Importers are advised to cover through options. The 3M range for USDINR is 72.50 – 75.50 and the 6M range is 73.00 – 76.50.


This report has been prepared by IFA Global. IFA Global shall not be in any way responsible for any loss or damage that may arise to any person from any inadvertent error in the information contained in this report. IFA Global nor any of directors, employees, agents or representatives shall be held liable for any damages whether direct, indirect, special or consequential including lost revenue or lost profits that may arise from or in connection with the use of the information. No liability whatsoever is accepted for any loss arising (whether direct or consequential) from any use of the information contained in this report. This statement, prepared specifically at the addressee(s) request is for information contained in this statement. All market prices, service taxes and other levies are subject to change without notice. Also the value, income, appreciation, returns, yield of any of the securities or any other financial instruments mentioned in this statement are based on current market conditions and as per the last details available with us and subject to change. The levels and bases of, and reliefs from, taxation can change. The securities / units / other instruments mentioned in this report may or may not be live at the time of statement generation. Please note, however, that some data has been derived from sources that we believe to be reliable but is not guaranteed. Please review this information for accuracy as IFA Global cannot be responsible for omitted or misstated data. IFA Global is not liable for any delay in the receipt of this statement. This information is strictly confidential and is being furnished to you solely for your information. This information should not be reproduced or redistributed or passed on directly or indirectly in any form to any other person or published, copied, in whole or in part, for any purpose. This report is not directed or intended for distribution to, or use by, any person or entity who is a citizen or resident of or located in any locality, state, country or other jurisdiction, where such distribution, publication, availability or use would be contrary to law, regulation or which would subject IFA Global to any registration or licensing requirements within such jurisdiction. The information given in this report is as of the date of this report and there can be no assurance that future results or events will be consistent with this information. IFA Global reserves the right to make modifications and alterations to this statement as may be required from time to time. However, IFA Global is under no obligation to update or keep the information current. Nevertheless, IFA Global is committed to providing independent and transparent information to its client and would be happy to provide any information in response to specific client queries. Neither IFA Global nor any of its directors, employees, agents or representatives shall be liable for any damages whether direct, indirect, special or consequential including lost revenue or lost profits that may arise from or in connection with the use of the information. The information provided in these report remains, unless otherwise stated, the copyright of IFA Global. All layout, design, original artwork, concepts and other Intellectual Properties, remains the property and copyright IFA Global and may not be used in any form or for any purpose whatsoever by any party without the express written permission of the copyright holders.
Feed news
---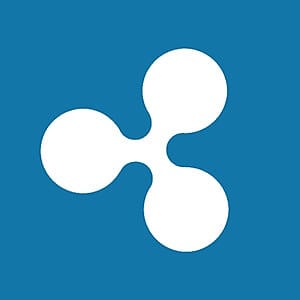 Ripple price came down 20% since the beginning of this week. With some upside today, bulls stand to face a bull trap that could get quite painful. A better entry point at $0.78 looks to be more promising for bulls.
Read more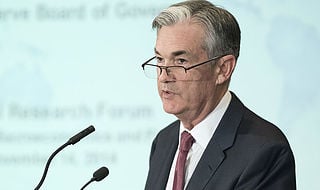 Powell surprised by signaling taper announcement could come in November. Tapering may end by mid-2022, opening the door to earlier rate hikes. Powell's comment on employment goal "all but met" is a significant hawkish shift.
Read more
---