Soft Chinese data has some risk aversion sentiment trying to creep back in
Notes/Observations
- Traders doubt the authenticity of the recent bull run as risk off movements start the week with USD strengthening and US futures sliding firmly into the red at -0.5% after gloomy China growth data overnight. Underlying fears have also not alleviated despite a slight drop in US CPI as global inflation remains elevated and growth outlook stays bleak. Attention will be on EU's CPI on Thurs while EU GDP, UK CPI and US retail sales to read on Weds.
- Key European commodity highway, Rhine river, dropped to a depth of 30cm at German point Kaug, representing an impassable depth for majority of ships, placing strain on energy issues over the continent as hot weather and Russia reduced flows have already constrained supply. As well as coal, Rhine is used to ship many commodities and staples, from fuels to chemicals, paper products to grains.
- Multiple China officials spoke, as China Defense Military warned to absolutely 'smash' any foreign interference in their military patrol which targets US and Taiwan, while Foreign Min Wang reiterated that US visits to Taiwan violate 'One China Principle'. President Xi on a lighter note, vowed to use new development ideas to spur economic growth during China's opening up.
- No surprises in economic data as Denmark PPI slightly retraces to 35.0% YoY and Germany Wholesale Price Index cools to 19.5% YoY. Worth noting overnight, China PBOC cut 10bps off 1-Year Medium-Term Lending Facility (MLF) and 7-Day Reverse Repo Rate (RRR), marking the first cut since Jan. Oil has weakened following the policy decision.
- Asia closed mixed with Nikkei225 outperforming at +1.2%. EU indices are +0.1-0.5% higher. EU bond yields are lower. Safe haven: Gold -0.9%, DXY +0.5%; Commodity: Brent -2.4%, WTI -2.5%; Crypto: BTC -2.5%, ETH -4.9%.
Asia
- China July Retail Sales (Y/Y: 2.7% v 4.9%e).
- China July Industrial Production Y/Y: 3.8% v 4.3%e.
- China: Unemployment rate among 16–24-year-olds at 19.9% (record high).
- China PBoC cuts the 7-Day Reverse Repo Rate by 10bps to 2.00% (1st cut since Jan].
- China PBOC conducted CNY400B in 1-year medium-term lending facility at a yield of 2.75%, 10 basis points lower than last operation.
- Japan Q2 Preliminary GDP Q/Q: 0.5% v 0.7%e; GDP Annualized Q/Q: 2.2% v 2.6%e.
- Japan Econ Min Yamagiwa stated that needed to pay attention to uncertainties that could hamper economic growth such as inflation, global economic slowdown, and resurgence of coronavirus.
- Japan PM Kishida instructed the Agricultural Min to maintain imported wheat prices starting in Oct, To draw up ideas for plans in Oct to prevent food price increases.
Taiwan
- US Congress delegation, led by Senator Markey, arrived in Taiwan on a two-day visit.
Europe
- BoE Gov Bailey said to be open to a review of the BoE's mandate, following UK PM candidate Liz Truss's criticism of its approach to inflation.
- UK Chancellor of the Exchequer (Fin Min) Zahawi said to have asked Treasury officials to work on a govt backed lending scheme for energy supplier. The multi-billion pound package could lead to a fall in the energy price cap from Jan. Households could see an extra £400 cut from this winter's fuel bills.
- Moody's cuts Turkey sovereign rating one notch to B3 from B2; Outlook revised to Stable from Negative.
Energy
- Saudi Aramco CEO: Ready to raise oil output to its maximum sustained capacity of 12Mbpd should the Saudi govt ask; Global spare capacity is less than 2Mbpd and declining fast - post earnings comments.
- German federal network agency (BNA) chief Müller: Gas storage facilities are 75.4% full, the next target is now 85% by Oct. 1st.
Speakers/fixed income/FX/commodities/Erratum
Equities
Indices [Stoxx600 +0.28% at 442.10, FTSE +0.15% at 7,511.79, DAX +0.14% at 13,814.81, CAC-40 +0.31% at 6,574.50, IBEX-35 +0.18% at 8,415.93, FTSE MIB closed, SMI +0.41% at 11,174.18, S&P 500 Futures -0.43%].
Market Focal Points/Key Themes: European indices open higher across the board and remained in the green through the early part of the session; Italy, Greece closed for holidays; sectors among those leading to the upside are health care and utilities; lagging sectors include real estate and industrials; oil & gas subsector under pressure after crude prices move lower; no major earnings expected in the upcoming US session.
Equities
- Consumer discretionary: HelloFresh [HFG.DE] +9% (earnings), SAS [SAS.SE] +7.5% (secures financing).
- Energy: Uniper [UN01.DE] +9.5% (German Fin Min comments).
- Healthcare: AstraZeneca [AZN.UK] +2.5% (study meets endpoints), Novartis [NOVN.CH] +0.5% (study did not meet endpoint).
- Industrials: Henkel [HEN.DE] -0.5% (earnings; raises outlook).
Speakers
- Iran Foreign Ministry noted that nuclear talks progress did not fully meet our expectation, but some of our expectations had been met.
- China Foreign Min spokesperson Wang Wenbin reiterated stance that Taiwan visit by US Congressional delegation violated its One China policy.
Currencies/fixed income
- Quiet start to the trading week as the Assumption day holiday kept participation to a minimum. Dealers noted that the USD would stabilize as the Fed was likely to continue raising interest rates even after data showed US inflation slowed more than expected.
- EUR/USD hovering around the 1.0220 area. Focus turing to upcoming data for the region that included German ZEW Survey on Tuesday and 2nd reading of the Euro Zone 2Q GDP on Wednesday.
Economic data
- (FI) Finland July CPI M/M: 0.3% v 0.7% prior; Y/Y: 7.8% v 7.8% prior.
- (FI) Finland Jun Final Retail Sales Volume Y/Y: -3.7%v -4.5% prelim.
- (DE) Germany July Wholesale Price Index M/M: -0.4% v +0.1% prior; Y/Y: 19.5%e v 21.2% prior.
- (NO) Norway July Trade Balance (NOK): 153.2B v 87.7B prior.
- (DK) Denmark Q2 GDP Indicator Q/Q: +0.7% v -0.1% prior.
- (DK) Denmark July PPI M/M: 1.4% v 2.0% prior; Y/Y: 35.0% v 35.2% prior.
- (CH) Swiss July Producer & Import Prices M/M: -0.1% v +0.3% prior; Y/Y: 6.3% v 6.9% prior.
- (CH) Swiss weekly Total Sight Deposits (CHF): 751.3B v 749.6B prior; Domestic Sight Deposits: 644.1B v 642.1B prior.
- (TR) Turkey July Central Gov't Budget Balance (TRY): -64.0B v -31.1B prior.
Fixed income issuance:
- (NO) Norway sold NOK2.0B vs. NOK2.0B indicated in 6-month bills; Avg Yield: 2.50% v 1.32% prior; bid-to-cover: 2.58x v 1.00x prior.
Looking ahead
- (NG) Nigeria July CPI Y/Y: 19.4%e v 18.6% prior.
- 05:25 (EU) Daily ECB Liquidity Stats.
- 05:30 ((DE) Germany to sell €3.0B in 6-month BuBills.
- 05:30 (NL) Netherlands Debt Agency (DSTA) to sell €2.0-3.0B in 3-month and 6-month bills.
- 05:30 (ZA) South Africa announces details of upcoming I/L bond sale (held on Fridays).
- 06:00 (IE) Ireland Jun Trade Balance: No est v €5.7B prior.
- 06:00 (IL) Israel to sell bonds.
- 06:45 (US) Daily Libor Fixing.
- 07:00 (TR) Turkey to sell Bonds.
- 07:25 (BR) Brazil Central Bank Weekly Economists Survey.
- 08:00 (BR) Brazil Jun Economic Activity Index (Monthly GDP) M/M: +0.4%e v -0.1% prior; Y/Y: 2.7%e v 3.7% prior.
- 08:00 (UK) Daily Baltic Dry Bulk Index.
- 08:00 (ES) Spain Debt Agency (Tesoro) size announcement.
- 08:30 (US) Aug Empire Manufacturing: 5.0e v 11.1 prior.
- 08:30 (CA) Canada Jun Manufacturing Sales M/M: -0.7%e v -2.0% prior.
- 08:30 (CA) Canada Jun Wholesale Trade Sales M/M: 0.5%e v 1.6% prior.
- 09:00 (CA) Canada July Existing Home Sales M/M: No est v -5.6% prior.
- 10:00 (US) Aug NAHB Housing Market Index: 55e v 55 prior.
- 11:00 (PE) Peru Jun Economic Activity Index (Monthly GDP) Y/Y: 2.6%e v 2.3% prior.
- 11:00 (PE) Peru July Unemployment Rate: 7.4%e v 6.8% prior.
- 11:30 (IL) Israel July CPI M/M: 0.7%e v 0.4% prior; Y/Y: 4.7%e v 4.4% prior.
- 11:30 (US) Treasury to sell 13-Week and 26-Week Bills.
- 16:00 (US) Jun Net Long-Term TIC Flows: No est v $155.3B prior; Total Net TIC Flows: No est v $182.5B prior.
- 16:00 (US) Weekly Crop Progress Report.
- 19:30 (AU) Australia ANZ Roy Morgan Weekly Consumer Confidence Index: No est v -4.5% prior.
- 21:30 (AU) Reserve Bank of Australia (RBA) Aug Minutes.
- 23:00 (NZ) New Zealand July Non-Resident Bond Holdings: No est v 58.4% prior.
- 23:35 (JP) Japan to sell 5-Year JGB Bonds.
All information provided by Trade The News (a product of Trade The News, Inc. "referred to as TTN hereafter") is for informational purposes only. Information provided is not meant as investment advice nor is it a recommendation to Buy or Sell securities. Although information is taken from sources deemed reliable, no guarantees or assurances can be made to the accuracy of any information provided. 1. Information can be inaccurate and/or incomplete 2. Information can be mistakenly re-released or be delayed, 3. Information may be incorrect, misread, misinterpreted or misunderstood 4. Human error is a business risk you are willing to assume 5. Technology can crash or be interrupted without notice 6. Trading decisions are the responsibility of traders, not those providing additional information. Trade The News is not liable (financial and/or non-financial) for any losses that may arise from any information provided by TTN. Trading securities involves a high degree of risk, and financial losses can and do occur on a regular basis and are part of the risk of trading and investing.
Feed news
Join Telegram
---
Recommended Content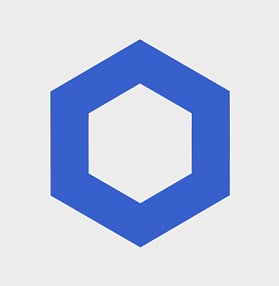 Chainlink price has been producing higher lows since June. The Volume Profile Indicator shows bears have regained control of the higher time frames. Invalidation of the bearish thesis is a breach above $10, which could trigger an additional rally towards $12.
Read more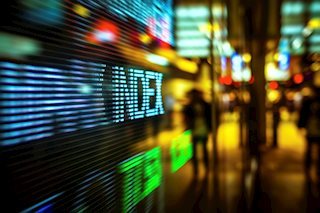 S&P 500 jubilation continued yesterday, and markets didn't really notice Fed's Williams throwing cold water on giving up the fight against inflation prematurely. The excessive moves in USD retreat well below 111.50 throughout yesterday.
Read more
---