Silver: Too volatile to trade
Financials: Dec. Bonds are currently (6:30am) 3 lower at 163'24, up 1'06 for the week. 10 Year Notes are 2 lower at 133'10, up 5 for the week and the 5 Year Notes down 1 at 123'18 up 1 for the week. Yields are down slightly for the week with the 2 year at 0.21%, the 5 at 0.81%, the 10 at 1.31% and the 30 year bond at 1.88%. CPI came in at 0.1% versus pre-report guestimates of 0.3% earlier in the week showing inflation to be less than previously thought. Economics 101: Less inflation=higher bond prices = lower yields. Support in Dec. Bonds remains at 161'08 and Resistance at 164'15.FOMC meeting on Sept. 22nd.
Grains: Dec. Corn is 2'6 higher at 536'2 and Nov. Beans 5'2 higher at 1299'6. Crop yields per acre is reportedly disappointing in those areas which are being harvested in Illinois and Indiana which has trumped last weeks bearish crop report which estimated Corn yields on average at 176.3 bushels per acre vs. pre report average estimate of 175.8. Support for Dec. Corn held in the 502-512 level on a closing basis, resistance is the 540 area. Nov. Beans held the 1268 level, Resistance remain at 1335.
Cattle: Oct. LC closed Wed. at 124.17 up 5 point and up about 100 for the week. Oct FC closed down 165 at 156.50 down 275 for the week due to higher feed costs. Demand has slowed as evidenced by lower boxed beef prices. Support remains at 122.10 and resistance remains at 125.85.
Silver: Dec. Silver is down 65 cents at 23.12 down about a dollar for the week. Too volatile to trade.
S&P: Dec. S&P's are 6.00 lower at 4466.00. Short term trend has turned down. Long term trend remains up with resistance at the 4540-4550.0 area. Near term support is 4420.00 and resistance 4483.00.
Currency: The Dec. Euro is currently 53 lower at 1.1774, the Yen 23 lower at 0.9123, the Pound 31 lower at 1.3805 and the Dollar Index 32 higher at 92.855. Trends are sideways to up on the Yen and the Pound.
Futures and options trading involves substantial risk of loss and may not be suitable for everyone. The valuation of futures and options may fluctuate and as a result, clients may lose more than their original investment. In no event should the content of this website be construed as an express or implied promise, guarantee, or implication by or from The Price Futures Group, Inc. that you will profit or that losses can or will be limited whatsoever. Past performance is not indicative of future results. Information provided on this website is intended solely for informative purpose and is obtained from sources believed to be reliable. No guarantee of any kind is implied or possible where projections of future conditions are attempted.
Feed news
---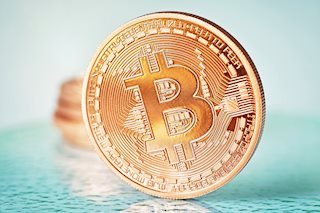 Bitcoin price is due for a retracement as MRI flashes a sell signal on the daily chart. Ethereum price continues to consolidate under the $3,938 resistance level. Ripple price slides below the $1.09 support level as the crypto markets prepare for a minor correction.
Read more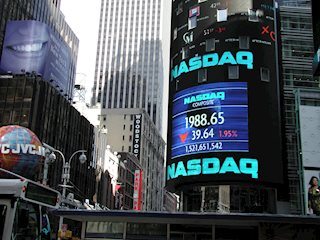 Tesla breaks higher again on Monday as we had called. TSLA to release earnings after the close on Wednesday. Is it time to sell Tesla stock now before earnings?
Read more
---