Shutdown concerns weigh on commodities
Financials: As of this writing (5am) Sept. Bonds are 4 lower at 163"29, up 19 for the week. Sept. 10 Year Notes are 2 lower at 134"02, up 13 for the week and Sept. 5 Year Notes are down 2 at 124' 04 up 7 for the week. Yields are down for the week with the 2 Year down 1 basis point at 0.21%, the 5 Year down 3 at 0.74%, the 10 Year down 3 at 1.28% and the 30 Year Bond unchanged at 1.93%. These figures do not tell the whole story. Earlier in the week the equity markets had a sharp sell off as the delta variant of the Covid Virus mutation spread quickly in populations with a high percentage of unvaccinated citizens. This caused concern that that once again we will experience shut downs of various segments of the economy particularly travel and leisure causing a flight to safety of U.S. treasuries. In the process we saw yield drop to 1.16% on 10 Year Notes and a drop in yield of the 30 Yr. Bond to 1.77%. Technically resistance on Bonds is now the weekly high of 167'04. Support is the 162'28 area.
Grains: Dec. Corn is 11'0 lower at 557'4 up 2'4 for the week. Nov. Beans are 21"0 lower at 1368'0 down 14'0 for the week. Ever changing weather forecasts are driving these markets both to the upside and downside. Dec. Corn came within a ½ a cent of closing a chart gap with an upside of 573'4. The long term up trend remains intact with support at 545'4. The short term down trend has resistance at 568'4. Support in Nov. Beans is currently 1327'0 with resistance at 1387'0.
Cattle: Aug. LC closed yesterday at 120.05 up 27 points, down 120 for the week. Oct. LC closed up 55 at 125.25. Aug. FC settled up 125 at 156.77, down 245 for the week. A rally in feed grain prices continues to have a downward price effect on both LC&FC. Aug. LC is near long term support in the 118.75 to 119.25 area. Resistance is above 123.25 area. If Grains should reverse long term uptrends we should see a rally in Feeder Cattle.
Silver. Sept. Silver touched support in the 24.85 area making a low for the week at 24.80. Now currently at 25.13, down 13 cents for the day and down 1.24 for the week.
S&P: Sept. S&P are currently 2.00 lower at 4348.50, down 6.00 for the week. As mention earlier in this "Report" equities had a large sell off earlier in the week to the 4224.00 area before turning around on Tues. and Wed. coming with 30.00 of contract highs. I do not think we have heard the last of a rise in Covid infections which should raise volatility. Support is currently 4280.00 and resistance 4372.00.
Currencies: The sept. Euro is currently6 lower at 1.1806, the Yen 3 higher at 0.9076, the Pound 16 lower at 1.3733 and the Dollar Index 3 higher at 92.79.
The yen remains in support and Dollar Index is in resistance.
Futures and options trading involves substantial risk of loss and may not be suitable for everyone. The valuation of futures and options may fluctuate and as a result, clients may lose more than their original investment. In no event should the content of this website be construed as an express or implied promise, guarantee, or implication by or from The Price Futures Group, Inc. that you will profit or that losses can or will be limited whatsoever. Past performance is not indicative of future results. Information provided on this website is intended solely for informative purpose and is obtained from sources believed to be reliable. No guarantee of any kind is implied or possible where projections of future conditions are attempted.
Feed news
---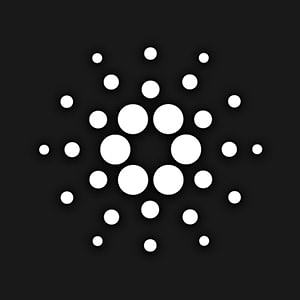 Cardano price triggers a large symmetrical triangle pattern with yesterday's close above the upper trend line. ADA/BTC is nearing a critical support level with the intra-day Relative Strength Indexes (RSI) flashing a bullish momentum divergence.
Read more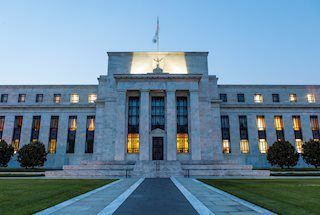 No change in rate policy or bond purchases expected. US economy appears to be slowing under labor, supply chain shortages. Treasury curve has flattened, inflation has jumped since the June 16 FOMC. Dollar has gained against most majors since mid-June.
Read more
---