Sense of calm trying to resurface after recent volatility; China still threatening countermeasures on trade
Notes/Observations
- Risk aversion ebbing a bit in session after recent inverted yield curve
- Norway Central Bank keeps policy steady (as expected) and maintains it guidance of another hike this year but taking note of global uncertainties
- UK Retail-Sales data beats expectations in July
- China responds to US tariff threat with potential countermeasures
Asia:
- Australia Aug Consumer Inflation Expectation: 3.5% v 3.2% prior
- Australia July Employment Change: +41.1K v +14.0Ke; Unemployment Rate: 5.2% v 5.2%e
- China PBOC conducted CNY400B vs. CNY383B maturing in 1-year Medium-term Lending Facility at 3.3%
- China Global Times Editor-in-chief Hu Xijin tweets: doubt China will resume large-scale purchase of US farm products under current circumstances; China wants removal of all additional tariffs, not just delaying some
- China govt reportedly has limited gold imports over the past three months; H1 gold imports totaled 575t v 883 y/y according to customs report
Europe/Mideast:
- UK Labour party leader Corbyn said to issue letter to opposition parties urging support in toppling PM Johnson
Americas:
- President Trump reiterated 'we were winning against China'; 'our problem was with the Fed'. Tweeted: "We are winning, big time, against China. Companies & jobs are fleeing. Prices to us have not gone up, and in some cases, have come down. China is not our problem, though Hong Kong is not helping. Our problem is with the Fed. Raised too much & too fast. Now too slow to cut......Spread is way too much as other countries say THANK YOU to clueless Jay Powell and the Federal Reserve. Germany, and many others, are playing the game! CRAZY INVERTED YIELD CURVE! We should easily be reaping big Rewards & Gains, but the Fed is holding us back. We will Win!"
- President Trump reportedly was resisting pressure from White House aides to support Hong Kong pro-democracy protesters
SPEAKERS/FIXED INCOME/FX/COMMODITIES/ERRATUM
Indices [Stoxx600 -0.43% at 364.58, FTSE -0.83% at 7,088.55, DAX -0.63% at 11,420.17, CAC-40 -0.42% at 5,229.08, IBEX-35 -0.58% at 8,473.25, FTSE MIB closed, SMI -0.38% at 9,591.50, S&P 500 Futures +0.20%]
Market Focal Points/Key Themes: European Indices trade trade lower across the board fading the bounce seen this morning and continuing on from sharp falls seen yesterday, as US Index futures rebound slightly and lower Indices in Asia. Markets took another leg lower on China trade related comments noting they are still to take countermeasures to US tariff decisions. On the corporate front shares Aegon trades sharply lower on a profit miss, Danish Shipping name Maersk trades higher as Net profit more than doubled, K+S trades higher on results and raised guidance while Carlsberg also gains on results and strength in its Asian business. Other notable gainers on earnings include, ICA Gruppen, GVC Holdings, Lehto Group, and Stratec, while Cicor Tech, Meyer Burger Tech, Fingerprint Cards, United Internt and Vestas Wind trade lower on earnings. In other news Boozt Fashion gains on earnings, the stepping down of its CFO and an acquisition announcement; SGL Carbon falls sharply on the resignation of its CEO and withdrawal of some guidance while Asos also declines on an analyst downgrade. Looking ahead notable earners include Walmart, Alibaba, Tapestry and JC Penny among others.
Equities
- Consumer discretionary: Carlsberg [CARLB.DK] +5% (earnings), Vestas Wind Systems [VWS.DK] -4% (earnings), GVC Holdings [GVC.UK] +4% (earnings), Asos [ASC.UK] -5% (analyst action)
- Materials: SGL Carbon [SGL.DE] -31% (CEO resigns; withdraws and cuts particular guidance)
- Industrials: Maersk [MAERSKB.DK] +1% (earnings), K+S [SDF.DE] +3% (earnings)
- Technology: United Internet [UTDI.DE] -5% (earnings; outlook cut), Cicor [CICN.CH] -11% (earnings), Fingerprint Cards [FINGB.SE] -5% (earnings)
- Telecom: Swisscom [SCMN.CH] -2.5% (earnings)
Speakers
- Norway Central Bank Policy Statement noted Rate outlook was little changed since June report but stressed that global risk entailed greater uncertainty. Reiterated forward guidance that policy rate would most likely be increased further in the course of 2019
- UK Liberal Democrat leader Swinson stated that could pass a law to stop a no-deal Brexit when Parliament returns in Sept
- Hong Kong Govt cut its 2019 GDP growth forecast from 2.0-3.0% to 0.0-1.0% citing ongoing political unrest
- Hong Kong Chief Exec Lam: said to be prepared to announce 'bold' steps to support economy. Measure to cover a variety of issues including housing
- China Finance Ministry stated that it would have to take countermeasures on US moves as US actions violated consensus reached in Osaka at G-20 meeting in Jun
Currencies/Fixed Income
- A sense of calm tried to resurface in the session as global yield moved off record low levels. However, China was stressing that the US threat of additional tariffs would provoke countermeasures kept risk appetite at bay
- USD/JPY endured some short covering as the pair tested 106.80 as the session began. The failure to break below the 105 level on Wed when global equity markets were under pressure said to enact the position squaring. Pair back below the 106 level after China threatened countermeasures.
- Norway central bank kept its policy steady and maintained its guidance on the next rate hike but saw a weaker NOK currency as Norges did take note of the global uncertainties. EUR/NOK tested above 10.04 as a result.
Economic Data
- (PE) Peru Jun Economic Activity Index (Monthly GDP) Y/Y: 2.6% v 0.6% prior
- (PE) Peru July Unemployment Rate: 6.0% v 6.3% prior
- (NL) Netherlands Jun Retail Sales Y/Y: 0.1% v 4.3% prior
- (NL) Netherlands July Unemployment Rate: 3.4% v 3.4% prior
- (FI) Finland Jun Current Account Balance: €0.8B v €0.6B prior
- (NO) Norway Q3 Consumer Confidence: 17.1 v 13.9 prior
- (DK) Denmark July PPI M/M: +0.5% v -0.8% prior; Y/Y: -2.2% v -2.5% prior
- (NO) Norway July Trade Balance (NOK): 6.5B v 5.6B prior
- (CH) Swiss July Producer & Import Prices M/M: -0.1% v -0.2%e; Y/Y: -1.7% v -1.7%e
- (TR) Turkey May Unemployment Rate: 12.8% v 12.7%e
- (NO) Norway Central Bank (Norges) left the Deposit Rate unchanged at 1.25% (as expected)
- (TR) Turkey July Central Gov't Budget Balance (TRY): +9.9BB v -12.1B prior
- (UK) July Retail Sales (ex-auto/fuel) M/M: +0.2% v -0.2%e; Y/Y: 2.9% v 2.3%e
- (UK) July Retail Sales (including auto/fuel) M/M: +0.2% v -0.2%e; Y/Y: 3.3% v 2.5%e
**Fixed Income Issuance**
- None seen
Looking Ahead
- 05:30 (HU) Hungary Debt Agency (AKK) to sell bonds (3 tranches)
- 06:00 (IE) Ireland Jun Trade Balance: No est v €6.5B prior
- 07:00 (BR) Brazil Aug FGV Inflation IGP-10 M/M: No est v 0.6% prior
- 08:00 (UK) Daily Baltic Dry Bulk Index
- 08:30 (US) Aug Empire Manufacturing: 2.0e v 4.3 prior
- 08:30 (US) Q2 Preliminary Nonfarm Productivity: 1.4%e v 3.4% prior; Unit Labor Costs: +1.7%e v -1.6% prior
- 08:30 (US) Aug Philadelphia Fed Business Outlook: 9.3e v 21.8 prior
- 08:30 (US) July Advance Retail Sales M/M: 0.3%e v 0.4% prior; Retail Sales (ex-auto) M/M: 0.4%e v 0.4% prior; Retail Sales (ex-auto.gas): 0.4%e v 0.7% prior; Retail Sales Control Group: 0.4%e v 0.7% prior
- 08:30 (US) Initial Jobless Claims: 212Ke v 209K prior; Continuing Claims: 1.69Me v 1.684M prior
- 08:30 (CA) Canada July ADP Payroll Estimates: no est v +30.4K prior
- 08:30 (US) Weekly USDA Net Export Sales
- 09:00 (RU) Russia Gold and Forex Reserve we Aug 9th: No est v $516.8B prior
- 09:00 (CA) Canada July Existing Home Sales M/M: No est v -0.2% prior
- 09:00 (RU) Russia July Industrial Production Y/Y: 2.9%e v 3.3% prior
- 09:15 (US) July Industrial Production M/M: 0.1%e v 0.0% prior; Capacity Utilization: 77.8%e v 77.9% prior; Manufacturing Production: -0.3%e v +0.4% prior
- 10:00 (US) Aug NAHB Housing Market Index: 65e v 65 prior
- 10:00 (US) Jun Business Inventories: 0.1%e v 0.3% prior
- 10:30 (US) Weekly EIA Natural Gas Inventories
- 11:00 (US) Treasury announcement on upcoming 30-yeat TIPS auction for Aug 22nd
- 11:30 (IL) Israel July CPI M/M: 0.0%e v -0.6% prior; Y/Y: 0.8%ev 0.8% prior
- 11:30 (US) Treasury to sell 4-Week and 8-Week Bills
- 12:00 (CO) Colombia Q2 GDP Q/Q: 1.5%e v 0.0% prior; Y/Y: 2.9%e v 2.8% prior
- 14:00 (MX) Mexico Central Bank (Banxico) Interest Rate Decision: Expected to leave Overnight Rate unchanged at 8.25%
- 15:00 (CO) Colombia Jun Economic Activity Index (Monthly GDP) Y/Y: 3.0%e v 3.1% prior
- 15:00 (AR) Argentina July National CPI M/M: 2.4%e v 2.7% prior; Y/Y: No est v 55.8% prior
- 16:00 (US) Jun Net Long-term TIC Flows: No est v $3.5B prior; Total Net TIC Flows: No est v $32.9B prior
All information provided by Trade The News (a product of Trade The News, Inc. "referred to as TTN hereafter") is for informational purposes only. Information provided is not meant as investment advice nor is it a recommendation to Buy or Sell securities. Although information is taken from sources deemed reliable, no guarantees or assurances can be made to the accuracy of any information provided. 1. Information can be inaccurate and/or incomplete 2. Information can be mistakenly re-released or be delayed, 3. Information may be incorrect, misread, misinterpreted or misunderstood 4. Human error is a business risk you are willing to assume 5. Technology can crash or be interrupted without notice 6. Trading decisions are the responsibility of traders, not those providing additional information. Trade The News is not liable (financial and/or non-financial) for any losses that may arise from any information provided by TTN. Trading securities involves a high degree of risk, and financial losses can and do occur on a regular basis and are part of the risk of trading and investing.
Analysis feed
---
Latest Forex Analysis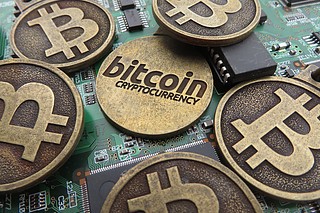 Most cryptocurrencies are experiencing a significant sell-off after Bitcoin fell below $9,000. BNB/USD has suffered the most with a 4% drop towards $15 and needs to hold $14.8 support.
Read more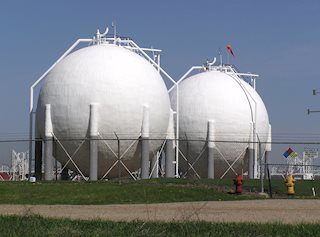 WTI has continued to move higher on Thursday but the price action seems pretty lacklustre despite volatility elsewhere. There have been some decent news stories in the past few sessions as it was confirmed OPEC output reached a two-decade low after over compliance from Saudi Arabia.
Oil News
---