RBA hints at lower for longer interest rate settings
The day's key takeaways:
Recovery in market sentiment holds in the Asian session

Fears of it have receded, but risks of currency war still high

Some news out of Japan

RBA hints at lower for longer interest rate settings

ASX lifts on lower yields, higher risk-appetite
The run down:
1. Sentiment is still improving in Asian markets today. This is despite a concerning start to the session's news flow, after the Trump administration announced its delaying the allocation of licenses to US firms permitting doing business with Huawei. Chinese and Hong Kong stocks are down for the session, it must be said. But that could just as well be due to some soft Chinese inflation numbers this morning. The Yuan fixing past this morning without much fanfare; traders have seemingly become assured that an all-out currency war between the US and China isn't upon us, for now. Overall, the combination of easing concerns about the trade-war, as well as increasing expectations of global central bank policy easing is underpinning improvements in risk appetite.
2. The expectation that the US and China won't throw themselves into a currency war seems premature at best, misguided at worst. Nothing has materially changed in the last 48 hours to suggest that, firstly: the Chinese aren't undertaking a controlled currency devaluation to offset the impacts of the latest round of Trump-tariffs; and that, secondly: the Trump administration isn't planning to retaliate to such actions by instructing the US Treasury to intervene in the FX market, itself. US President Trump has been carrying-on on Twitter for past day about how the USD is too strong. His ire is being directed towards the Fed for now, however that hostility could surely be turned towards the Chinese again, and at the drop of a hat.
3. Also: in fixed income and currency land, the Bank of Japan caught attention today in its fiddling with the Japanese bond market. The central bank cut purchases of longer-term bonds in the face of a deep tumble in JGB yields in recent weeks, driven by safe-haven buying activity from investors. The BOJ's actions are designed to steepen the yield curve to reduce pressures on financial conditions in Japan. In separate news for the Econo-Nipponophiles (that's Latin for people who love buying quirky anime trinkets with money borrowed at a negative interest rate), Japanese GDP printed and came in much better than expected at 1.8 per cent.
4. The RBA was key to Aussie markets today. There were two events of importance: RBA Governor Lowe's testimony before the House of Reps. committee for economics; and the RBA's Quarterly Monetary Policy Statement. A lot was discussed, including the circumstances where extreme policies like QE might be required. But for punters – at least the one's without a PhD from MIT, or some political axe-to-grand – the key takeaway was probably this: by the RBA's logic, rates are going to be low for a while, and another cut is a good chance, relatively soon. The central bank stated that its expects the unemployment rate to fall (roughly, and only) to 5.0% by 2021. That's a long way from the notional level of "full employment" at 4.5% that ought to generate at-target inflation. So: barring an external shock, interest rates will probably be where they are, or lower, for the extent of that period.
5. The Australian Dollar didn't waiver much off its line around the RBA news today. If anything, it lifted a touch, as markets realized Governor Lowe wasn't going to go all-Adrian-Orr and pull a massive dove out of his hat. Australian Government Bond yields did fall a little, with the 10 Year yield creeping to a fresh all-time low at 0.93 per cent. The ASX200 chopped around in early trade as it failed to fully capture Wall Street's very strong lead -- and was probably, ultimately given a hand by the fall in Aussie bond yields. Growth sensitive and high-multiples sectors has lead the market higher overall, pushing mining, energy, and tech-stocks higher, as recovering commodity prices and increase risk-taking drove market activity.
This analysis presented above is for informational and educational purposes only. Forex trading involves substantial risk of loss and is not suitable for all investors. No part of this analysis should be construed as a solicitation to buy or sell any financial instrument or as a solicitation of investment on the part of IG Markets, Inc
Analysis feed
---
Latest Forex Analysis
The US Dollar Index (DXY), which tracks the buck vs. a bundle of its main competitors, alternates gains with losses on Thursday around the 97.80/90 area.
US Dollar Index News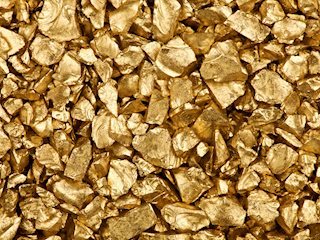 Gold seems to have stalled its recent corrective bounce from three-month lows and witnessed a modest pullback from previous support, now turned resistance near 100-day SMA.
Gold News
---