QE Debate: What Did Powell Mean by "Need to Resume Balance Sheet Growth"?
Some interpreted Powell's statement to mean more QE. There's a strong clue Powell meant something else. OK, but ....
What did Powell Mean?
Reminder: it is normal for the Fed's balance sheet to grow gradually.
This is what he means.
Not resumption of QE, as some have assumed.

Frances_Coppola @Frances_Coppola
I believe Coppola has the correct intent.
Intention vs Reality
However, Coppola's point is mostly moot.
What the Fed thinks it will do and intends to do, typically miss the mark badly on what it actually does.
The Fed "intended" to dramatically shrink its balance sheet. Look what happened.
Look at a Dot Plot of interest rate expectations from 2017.
Dot Plot December 13, 2017
Fade This Consensus
That was my precise comment at the time.
Some FOMC participants actually believed the Fed would hike to over 4.0% by 2020 (next year!). The majority believed rates would be over 3.0%.
Fed's Intended Meaning
So what?!
The Fed may do a brief period of "organic" expansion (which by the way can mean anything the Fed wants), but I propose more QE is coming whether the Fed "intends" to do so or not.
Fed's 2019 Interest Rate Expectations vs Market's Expectations
Here's a look at the Fed's 2019 Interest Rate Expectations vs Market's Expectations
I propose the Fed is wrong, again, as usual.
For discussion of today's FOMC decision, please see Fed Cuts Rates 1/4 Percent, Three Dissents: Dot Plot Suggests No More 2019 Cuts
Finally, we really do not know what the Fed "intended".
Perhaps the the Fed wanted to open the door for more QE later but without alarming the market of that.
Powell's words were chosen for a purpose but we really don't know what purpose!
This material is based upon information that Sitka Pacific Capital Management considers reliable and endeavors to keep current, Sitka Pacific Capital Management does not assure that this material is accurate, current or complete, and it should not be relied upon as such.
Analysis feed
---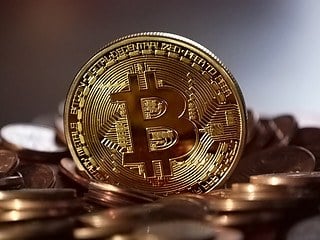 The Libra project led by Facebook remains on track despite the first defections. Those who have abandoned the project are mostly payment gateways. Bitcoin's lack of tone weighs on Ethereum's mood.
Read more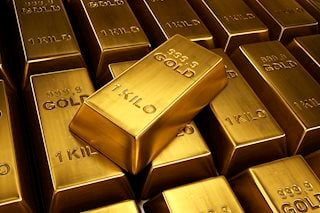 The troy ounce of the precious metal continued to weaken in USD terms in the American trading hours as markets cheered reports claiming that the European Union (EU) and the United Kingdom (UK) are closing in on a draft Brexit deal that could be announced before the end of the day on Tuesday.
Gold News
---