Proposition 22 and corporate responsibility
The Proposition 22 initiative on the recent California ballot presented an interesting issue that has national relevance. This vote exempted app-based car service and delivery companies from providing employee benefits to their drivers. California voters approved this measure, but their vote opens the door for further consideration.
With the passage of this measure, drivers maintain their status as "contractors," as opposed to being categorized as employees. As such, the companies that employ/hire these individuals can do so without bearing the costs of sick pay or retirement benefits, and the like. Fifty-eight percent of California voted to support this initiative.
Those who favored the initiative likely did so because they expected to be able to enjoy these services more cheaply if the associated companies could operate with lower costs (i.e., without paying for these benefits); or, possibly, they may have thought that the workers would be able to operate with greater flexibility as contractors than they would as employees, so supporting this initiative was a way of supporting these workers. On the other side of the coin, those who voted to reject this proposition largely considered classifying these workers as contractors as obviating the companies' responsibility to provide these workers with the kind of compensation that they are due.
Like all complex issues, this isn't a black and white question. It's tricky. I'm in the "yes, but" camp. By that, I mean that I tend to support the vote for this proposition, but it's a half measure; and by itself, it's deficient.
In my mind, the more fundamental question that should be asked is this: Where should responsibility lie for workers' benefits? More specifically, should these compensation elements be the responsibility of private companies, or should they be more broadly borne by society at large — i.e., by the government?
The same questions are being raised now, more broadly, in connection with health care. In that context, experience has shown that that employer-based plans are generally popular for those who manage to work for companies that offer this coverage; but that model leaves large numbers of people out in the cold. Critically, it's worth noting that the notion that the companies that offer these benefits bear this cost isn't quite right. Ultimately, some portion of those costs are passed on to the consumers, so, one way or another, society at large is paying for these services, anyway.
A second factor is the lack of consistency of an employer-based requirement. Firms aren't obligated to provide health care benefits, but if they do, they get to enjoy certain tax advantages. Again, society pays some portion of the cost of these benefits both as a consequence of the tax credits and because of the passthrough to consumers in the form of higher prices. In any case, this regime likely fosters somewhat of an uneven playing field for competing companies that do and don't cover these benefits for their employees, respectively.
As a public policy, I favor taking businesses out of the realm of HR services, leaving these responsibilities to the federal government. That would allow companies to focus on what they do best, permitting them to operate more competitively both domestically and internationally. The corollary to this paradigm shift is for the government to step in and provide these safety net benefits. It's currently doing so for a limited number of our citizens in the form of Social Security and Medicare. It's time to broaden these government-sponsored initiatives to make them more widely available.
Undoubtedly, I'll get some knee-jerk reaction asserting that I'm proposing a socialist policy. That's a view that's looking at the hole, instead of the doughnut. In reality, the kind of restructuring that I'm proposing is extremely pro-business, freeing capitalists to pursue capitalism.
Derivatives Litigation Services assists legal teams with litigation when derivative contracts play a role in disputed transactions. The firm offers advice and counsel on a best efforts basis but bears no responsibility for outcomes dictated by mediation or court judgments.
Feed news
---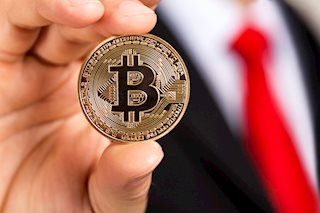 BTC streaks towards imposing resistance between $41,581/$44,622. ETH rebounds from symmetrical triangle's lower trend line. XRP has notably decoupled from BTC, no meaningful direction since the June 8 low.
Read more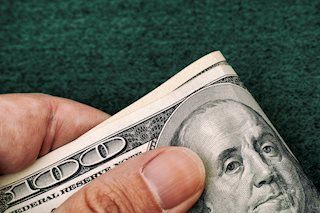 The Dollar's initial weaker reaction to Thursday's May inflation report, (it continued to rise to 5% annually from the 4.2% seen in April and the CORE reading at 3.8% was close to a 30-year high), which sent the USDIndex to test the week's low zone at 89.90, was short – lived
Read more
---