Price action pauses after recent optimism on US-China trade talks
Notes/Observations
- German trade surplus widened in September
- Markets consolidate after recent optimism over progress in US-China trade talks
Asia:
- Japan Chief Cabinet Sec Suga confirmed PM Abe had given instruction for additional budget
- Japan Econ Min Nishimura stated to compile economic package as soon as possible and size to depend on ministry proposals
- Japan Sept Household Spending registered its fastest rise since data became available in 2001 (Y/Y: 9.5% v 7.1%e (Reminder: Japan's sales tax was raised from 8% to 10% on Oct 1st
- RBA Statement on Monetary Policy (SOMP)saw gradual pick up in consumption; reiterated prepared to ease further if necessary. Holding rates steady in Nov allowed time to assess the effects of past easing, global events
- China Oct Trade Balance: $42.8B v $40.1Be; Exports Y/Y: -0.9% v -3.9%e; Imports Y/Y: -6.4% v -7.8%e
- China PBoC set the Yuan Reference Rate below the 7.00 level for the 1st time since Aug 6th Fixing at 6.9945 v 7.0008 prior)
- Moody's cut India sovereign rating outlook to Negative from Stable; rating is Baa2
Europe/Mideast:
- EU's Juncker: doesn't think Trump will hit EU with automobile tariffs
- Eurogroup chief Centeno: Euro Zone ministers were in agreement that there should be responsible discussion of regulating banks' exposure to sovereign debt
Americas:
- White House Spokeswoman Grisham: US was 'very, very optimistic about reaching a trade deal with China
- White House aide Kellyanne Conway: No decision yet on the timing or location of signing of Phase 1 China trade deal
- US govt spokesperson stated that US had agreed that first China trade deal would include tariff rollbacks
- Fox's Lawrence: "China wanted all tariffs rolled back as phases of the trade deals were completed. Those sources say the US offered to roll back some tariffs but want to keep majority in place until the Chinese reach certain milestones after the full trade deal is completed"
- Reports circulated that White House planned to roll back tariffs against China faces some strong internal opposition and no final decision has been reached yet
- Trump administration official: US and Chile are discussing possibly cohosting the APEC summit in Jan but no decision has yet been made
- Fed's Bostic (dove, non-voter) stated that would be open to rate increases or decreases, needed significant change in outlook to move either way
SPEAKERS/FIXED INCOME/FX/COMMODITIES/ERRATUM
Equities
Indices [Stoxx600 -0.30% at 405.34, FTSE -0.28% at 7,385.33, DAX -0.25% at 13,256.31, CAC-40 -0.26% at 5,875.61, IBEX-35 -0.38% at 9,411.00, FTSE MIB -0.35% at 23,421.50, SMI -0.25% at 10,301.00, S&P 500 Futures -0.11%]
Market Focal Points/Key Themes: European Indices trade lower across the board after lower Indices in Asia and slightly lower US futures. On the corporate front German Dax component Allianz trades over 1.5% lower after in line results and guidance; Credit Agricole falls over 3%, despite beating forecasts, as corporate center and French retail trading was weaker than expected, while Richemont trades over 4% lower as the company disappointed on both the top and bottom line. Other notable decliners include Spie, AF Gruppen and Fincantieri. Italian traded Leonardo trades slightly higher on earnings, with Cavotec, Boskalis, Beazley Group and Rubis also gaining on earnings and trading updates. In other news Charles Taylor gains over 10% as LMP Bidco raises its offer; Faron Pharma gains after a placing proposal, while Orsted also gains as holder sells ~9.5M shares at DKK560/shr. Looking ahead notable earners Duke Energy, Aercap, Revlon and MSG among others.
Equities
- Consumer discretionary: Richemont [CFR.CH] -5% (earnings), IAG [IAG.UK] -1.5% (medium-term targets; Oct stats)
- Financials: Charles Taylor [CTR.UK] +10% (receives increased offer), Allianz [ALV.DE] -1.5% (earnings), Credit Agricole [ACA.FR] -3.5% (earnings)
- Industrials: Leonardo [LDO.IT] +0.5% (earnings)
- Telecom: Telecom Italia [TLIT.IT] +2% (earnings)
Speakers
- ECB Vasle (Slovenia): General Council to continue with its present policy until conditions improve
- Sweden Central Bank (Riksbank) appoints Anna Breman as Dep Gov
- Romania Central Bank Gov Isarescu reiterated stance that current inflation outlook did not warrant the need for rate hikes
- Malaysia Central Bank lowered Statutory Reserve Ratio by 50bps to 3.00%; effective Nov 16th to ensure sufficient liquidity
- China FX Regulator SAFE: Economy to lay the foundation for stable FX Reserves
Currencies/Fixed Income
- Overall FX markets saw muted price action after recent unwinding of safe-haven sales following recent optimism over progress in US-China trade talks
- EUR/USD steady at 1.1050
- GBP/USD holding above the 1.28 level after yesterday's dovish hold by the BOE. Dealers note of further downside given that two MPC policy-makers unexpectedly voted for a 25 basis-point cut
- USD/JPY holding above the pivotal 109 level.
Economic Data
- (SE) Sweden Maklarstatistik Housing Price Data From
- (NL) Netherlands Sept Manufacturing Production M/M: 1.7% v 0.5% prior; Y/Y: +1.2% v -1.3% prior Industrial Sales Y/Y: -3.0% v -9.4% prior
- (FI) Finland Sept Industrial Production M/M: -1.2% v 0.6% prior; Y/Y: 0.3% v 4.7% prior
- (CH) Swiss Oct Unemployment Rate: 2.2% v 2.2%e; Unemployment Rate (seasonally adj): 2.3% v 2.3%e
- (DE) Germany Sept Current Account Balance: €25.5B v €19.1Be; Trade Balance: €21.1B v €19.5Be; Exports M/M: 1.5% v 0.3%e; Imports M/M: 1.3% v 0.0%e
- (CN) Weekly Shanghai copper inventories (SHFE): 148.7K v 149.9K tons prior
- (FR) France Sept Trade Balance: -€5.6B v -€5.0Be; Current Account Balance: -€2.7B v v -€3.0B prior
- (FR) France Q3 Preliminary Wages Q/Q: 0.3% v 0.4%e; Private Sector Payrolls Q/Q: 0.3% v 0.3%e
- (FR) France Sept Industrial Production M/M: 0.3% v 0.4%e; Y/Y: 0.1% v 0.3%e
- (FR) France Sept Manufacturing Production M/M: 0.6% v 0.2%e; Y/Y: 0.4% v 0.1%e
- (CZ) Czech Oct Unemployment Rate: 2.6% v 2.6%e
- (RU) Russia Narrow Money Supply w/e Nov 1st (RUB): 10.55T v 10.57T prior
- (HU) Hungary Oct CPI M/M: 0.6% v 0.5%e; Y/Y: 2.9% v 2.8%e
- (HU) Hungary Sept Industrial Production M/M: +3.1% v -1.1% prior; Y/Y: 9.0% v 5.4%e
- (TW) Taiwan Oct Trade Balance: $4.0B v $3.7Be; Exports Y/Y: -1.5% v -0.3%e; Imports Y/Y: -4.1% v -0.1%e
- (SE) Sweden Sept Household Consumption M/M: 0.8% v 0.8% prior; Y/Y: 3.7% v 2.7% prior
- (GR) Greece Oct CPI Y/Y: -0.7% v -0.1% prior; CPI EU Harmonized Y/Y: -0.3% v +0.2% prior
- (GR) Greece Sept Industrial Production Y/Y: +1.2% v -0.6% prior
- (HU) Hungary Oct YTD Budget Balance (HUF): -575.4B v -303.6B prior
**Fixed Income Issuance**
- (IN) India sold total INR160B vs. INR160B indicated in 2021, 2026, 2029, 2039 and 2059 bonds
- (ZA) South Africa sold total ZAR1.04B vs. ZAR1.04B indicated in 2025, 2033, and 2046 I/L bonds
Looking Ahead
- (IT) Bank of Italy Balance-Sheet Aggregates - 06:00 (PT) Portugal Sept Trade Balance: No est v -€1.6B prior
- 06:00 (CL) Chile Oct CPI M/M: 0.6%e v 0.0% prior; Y/Y: 2.3%e v 2.1% prior
- 06:00 (UK) DMO to sell €6.5B in 1-month, 3-month and 6-month bills (£0.5B, £3.0B and £3.0B respectively)
- 06:30 (IN) India Weekly Forex Reserve w/e Nov 1st: No est v $442.6B prior
- 07:00 (IN) India announces upcoming bill issuance (held on Wed) - 07:30 Iceland to sell May 2021 Bonds
- 08:00 (RU) Russia Oct Official Reserve Assets: $539.8Be v $530.9B prior
- 08:00 (UK) Daily Baltic Dry Bulk Index
- 08:15 (CA) Canada Oct Annualized Housing Starts: 220.0Ke v 221.2K prior
- 08:30 (CA) Canada Oct Net Change in Employment: +15.0Ke v +53.7K prior; Unemployment Rate: 5.5%e v 5.5% prior; Full Time Employment Change: +2.5Ke v +70.0K prior; Part Time Employment Change: +12.5Ke v -16.3K prior; Participation Rate: 65.7e v 65.7% prior; Hourly Wage Rate Y/Y: 4.2%e v 4.3% prior
- 08:30 (CA) Canada Sept Building Permits M/M: -2.0%e v +6.1% prior
- 10:00 (US) Sept Final Wholesale Inventories M/M: -0.3%e v -0.3% prelim; Wholesale Trade Sales M/M: 0.2%e v 0.2% prior
- 10:00 (US) Nov Preliminary University of Michigan Confidence: 95.5e v 95.5 prior
- 11:00 (EU) Potential sovereign ratings after European close (Moodys on UK, Iceland; Fitch on Slovakia and Romania)
- 13:00 (US) Weekly Baker Hughes Rig Count data
- (IT) Italy Debt Agency (Tesoro) announcement for upcoming BTP issuance on Wed, Nov 13th
- 20:30 (CN) China Oct CPI Y/Y: 3.4%e v 3.0% prior; PPI Y/Y: -1.5%e v -1.2% prior
All information provided by Trade The News (a product of Trade The News, Inc. "referred to as TTN hereafter") is for informational purposes only. Information provided is not meant as investment advice nor is it a recommendation to Buy or Sell securities. Although information is taken from sources deemed reliable, no guarantees or assurances can be made to the accuracy of any information provided. 1. Information can be inaccurate and/or incomplete 2. Information can be mistakenly re-released or be delayed, 3. Information may be incorrect, misread, misinterpreted or misunderstood 4. Human error is a business risk you are willing to assume 5. Technology can crash or be interrupted without notice 6. Trading decisions are the responsibility of traders, not those providing additional information. Trade The News is not liable (financial and/or non-financial) for any losses that may arise from any information provided by TTN. Trading securities involves a high degree of risk, and financial losses can and do occur on a regular basis and are part of the risk of trading and investing.
Analysis feed
---
Latest Forex Analysis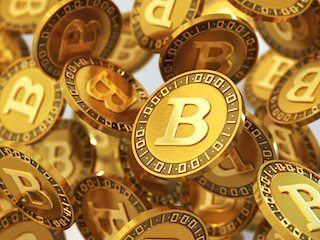 Greyscale floods the market with fresh money to satisfy the demand of its clients. Investors, willing to pay a 29% surcharge for exposure to Bitcoin without suffering the legal and operational inconveniences. Market remains at risk on the verge of new bullish territory.
Read more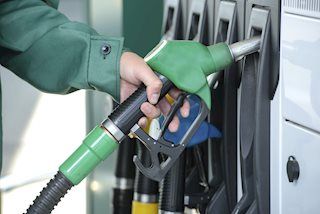 Crude oil prices built on Thursday's modest gains and rose sharply on Friday boosted by the upbeat market mood optimism surrounding Saturday's OPEC+ meeting.
Oil News
---