Paper silver vs physical silver
The silver short squeeze in physical silver at present is unprecedented. Even so, the spot price of paper silver is not even close to the real physical equilibrium price of silver. Many bullion dealers of Silver may soon have no option but to abandon setting prices based on silver spot prices altogether and move to fixed prices. Thanks to r/WallStreetBets (WSB) and related spin offs, the wider public is starting to open its eyes to the corruption and cronyism in the financial markets including in the paper gold and paper silver markets.
The shortage of physical silver is exposing a tear in the precious metals market unlike any we have seen before. Various executives from bullion dealers have explained that huge demand has left them with no supply (and no source) for physical silver.
For years, many critics have been calling out the manipulated precious metals markets, where paper issuance of silver (out of thin air) exceeds the physical availability of real silver at a multiple of at least 100 to 1.
While some in the WSB movement have suggested purchases of SLV shares and call options, many others are recommending physical silver. It's important to understand that purchases of SLV shares does not equate to putting pressure on bullion banks. Bullion banks provide various services to Electronic Traded Funds (ETFs), such as custodial services, and ETFs that are known for colluding with central banks. The only way to put pressure on the corrupted paper silver market and on the bullion banks is to buy physical silver. Only then is there a chance that price discovery for real physical silver will shift to be based on the actual trading of physical silver instead of being inherited from synthetic paper trading prone to manipulation.
This week may be the most interesting week for silver savers and investors in decades.
Paper Silver Manipulation
What was claimed to be a conspiracy theory of bullion banks colluding to manipulate and suppress the paper price of precious metals have been proven true again and again. BullionStar has exposed, multiple times, how the precious metals industry organisations, like the London Bullion Market Association (LBMA), protect the interests of the paper dealing bullion banks rather than further the interest of physical producers and dealers.
Suppressing the paper price of gold and silver goes to the very core, not only of the financial system, but to the whole monetary system.
By siphoning off demand for real gold and silver and channeling it into unbacked or fractionally-backed credits and futures, the central banks and their bullion bank counterparts have done an amazing job in creating an entire market structure of futures and synthetics trading that is unconnected to the physical gold and silver markets. This structure siphons off demand away from the physical precious metals markets, and in doing so, creates a system of price discovery which has nothing to do with physical gold and silver supply and demand.
Silver Price Suppression
Another contributor to the suppression of the paper price for gold and silver is the government manipulation of inflation figures. Using ShadowStats Alternate CPI, the real inflation-adjusted All-Time-High for silver is US$ 966.77. Yes, nearly US $1,000! After this post on the real inflation-adjusted ATH for silver, many followers of WSB have referred to US$ 1,000 as the price target for silver.
It's important for banks, central banks and governments to ensure that precious metals' prices remain subdued. This is so because precious metals still indirectly backstops the whole monetary system. If the price of gold and silver were to skyrocket, it would expose that the emperor has no clothes, i.e. that fiat currency is intrinsically worthless.
Central banks and governments have employed a two pronged approach, where on one hand, the money supply is increased via Quantitative Easing to prop up bank and vested interests while on the other hand, the paper price of gold and silver is suppressed.
Paper Silver Price vs. Physical Silver Price
Silver price discovery, which is how the price of silver is established by the market, is akin to a game of charades. Price discovery is based on paper silver spot trading in London and paper silver futures trading in New York. The whole charade is based on the premise of little to no real physical silver ever changing hands. If holders of paper silver were to demand delivery of physical silver, supply would quickly run out, which is exactly what is happening right now. Historically, however, almost all paper silver transactions have been digitally cash settled without anyone ever seeing any silver.
As there is no central market place for the trading of physical silver, the price for physical silver has been inherited from the spot and futures paper markets with an added premium covering the costs for refining, minting, shipping, storage, insurance and retail. With the developments over the last few days of investors shifting away from paper silver and taking delivery of physical silver, the whole market construct for precious metals is changing.
Feed news
---
Editors' Picks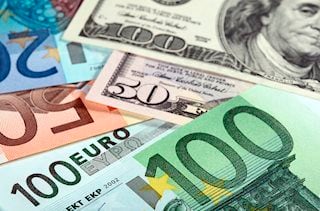 EUR/USD is holding onto its gains above 1.21 after the US reported no change in April's retail sales, below 1% expected. The Control Group plunged by 1.5%. The dollar is falling across the pond. US Consumer Sentiment missed with 82.8, yet inflation expectations surged to 4.6%.
EUR/USD News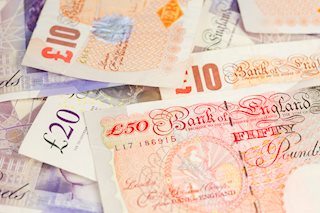 GBP/USD is trading above 1.4050, benefitting from the better market mood. Sterling is shrugging off worries about the spread of new virus variants, which may delay the reopening. US retail sales missed estimates, causing jitters.
GBP/USD News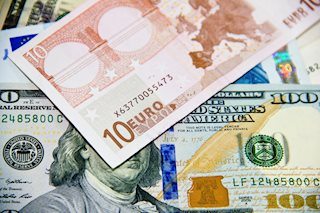 EUR/USD has been extending its gains amid dovish Fed policy and the eurozone's vaccination drive. Eurozone PMIs and Fed meeting minutes are set to move the currency pair. Mid-May's daily chart is pointing to further gains.The FX Poll is showing mild downside pressure.
Read full analysis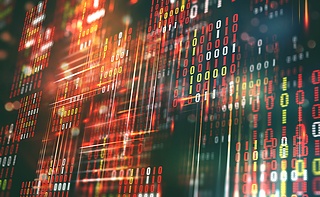 Dogecoin price is at a pivotal point, resulting in a 40% upswing or 30% sell-off. A swift surge beyond $0.522 and a retest of this level confirms a bullish outlook. If DOGE slices through the $0.351, it will put an end to the optimistic narrative.
Read more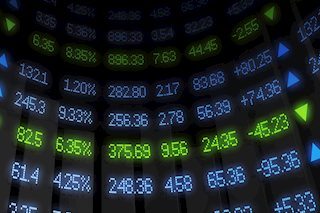 AMC has done it again and in the process is stealing the GameStop crown. Supposedly a movie about the whole GameStop saga is in the works, but if AMC has its way it will be stealing the show. Coming to an AMC theatre near you: "AMC to the moon". AMC closed Thursday at $12.77 for a nice gain of 23.7%, thank you very much.
Read more
---