Odds of Brexit Deal Rise as 2 Most Recent UK Polls Show Lib Dems vs Labour Split
The strategies of Labour and the Lib Dems show they will split the Remain vote. This greatly enhances the odds of a deal
Clear Choice
Two UK political parties provide a clear choice.
Brexit Party: Nigel Farage wants to Leave with No Deal
Liberal Democrats: Jo Swinson wants to Remain with No Referendum by Canceling Article 50
Ambiguous
Tory: Boris Johnson says he wants a deal but is prepared to walk away.
Labour: Jeremy Corbyn proposes to negotiate a "Soft Brexit" then allow a referendum on it.
Incoherent Policy
The National Review describes Jeremy Corbyn's Incoherent Brexit Politics
Corbyn's policy is that, if elected, he would begin renegotiating a softened Brexit withdrawal agreement with the EU, perhaps considering a customs union, that he claims would be much better than the current one, or anything Johnson can put together. Once he got 27 nations of the EU to agree to this, he would turn around and hold another divisive national referendum, giving the people a final say on it. The two options would be the Corbyn "Remain Lite" deal or simply remaining in the European Union. Corbyn wouldn't campaign either way, and likely wouldn't oblige his party to campaign for the deal that he'd negotiated on their behalf.
May Toppled
Inconsistency helped topple Prime Minister Theresa May but Corbyn's stance now serves only to wreck Labour.
It also does a hard split of the Remain voters.
Corbyn's Approval Rating Lowest of Any Opposition Leader Since 1977
Jeremy Corbyn has received the lowest leadership satisfaction rating for any opposition leader, with a whopping 76 percent of Britons revealing they are dissatisfied with the way is doing his job. Just 16 percent said they were satisfied, according to an Ipsos MORI poll published today. Even 41 percent of Labour party supporters said they were dissatisfied with Mr Corbyn's leadership, compared to 51 percent who say they are satisfied.
Not an Option: Really?
As recent as late August, the EU insisted renegotiation of the backstop was impossible.
Juncker Prepared to Dump the Backstop
Not Juncker's Decision
Bear in mind this is not Juncker's decision. Every EU nation must agree.
Perhaps France doesn't. But perhaps France will not grant another extension either!
Benn Emergency Legislation
The Benn ploy that made its way through the UK parliament in sham "emergency" legislation requires Johnson to ask for an extension, even specifying the language.
However, The UK cannot force the EU to grant one.
And as I have pointed out before, never underestimate what a determined PM can do and how hard it is to force the PM's hand, even when the PM is an unloved minority.
Extension for What Purpose?
Say the EU grants an extension. What purpose would it serve?
Boris Johnson is a clear favorite to win the next election.
Even if by some miracle Corbyn won, there will still not be any resolution as Corbyn then proposes to negotiate a new deal with the EU, then offer a People's Choice vote on that deal.
Why would the EU elect to voluntarily march down that path?
It won't.
Thus we arrive at the correct conclusion as I commented Friday morning.
EU Ready to Deal
The UK is Edging Closer to a Brexit Deal (Might Even Be a Fair One).
The fact that the Remain vote is hopelessly split while the Tories are likely to pick up many if not most of the Brexit Party votes is one of the factors influencing the EU.
Hardly anything happens in the EU except at the last moment when deals appear out of nowhere. This happened most recently with furious infighting of president of the European Council and head of the European Parliament.
As I stated all along, the EU's seemingly hard stance "we will not negotiate the backstop", would not stand the test of time if ever it appeared the UK really would walk away.
That is precisely what happened.
DUP Shift
​

Theresa May only had a coalition because of 10 DUP seats.

Still, it will be difficult for Johnson to dump DUP even though 10 votes don't mean what they used to.

However, once DUP shifted it stance, Ireland was prepared to shift its stance.

The Guardian reports Arlene Foster Signals DUP Shift on Northern Ireland Border Issue.
The Democratic Unionist party's leader, Arlene Foster, has signalled it is ready to do a Brexit deal, indicating for the first time a willingness to accept a bespoke solution for Northern Ireland.

She was speaking just hours before she held an "unplanned" meeting with the Irish taoiseach, Leo Varadkar, amid signs of a Brexit thaw between Belfast and Dublin.

In a break with previous rhetoric where she has strongly opposed treating the region differently to the rest of the UK, Foster said the final deal would have to recognise Northern Ireland's unique historical and geographical position and the fact it will be the UK's only land border with the EU.

Asked by reporters if it was possible to see Northern Ireland-only solutions that would not affect the constitutional link with Great Britain, she replied: "Well I hope so."

That, combined with other comments she made before a dinner with business executives in Dublin, will be seen as pushing the door ajar for a deal.

The 45-minute meeting with Varadkar was fitted it in unexpectedly afterwards. "They discussed Brexit and the need for the restoration of devolution [at Stormont]," said the DUP.
Dominoes
It was the shift by DUP that in turn shifted both Juncker and more importantly the Irish taoiseach (prime minister), Leo Varadkar.
Of course, the EU chief Brexit negotiator Michael Barnier downplays movement. But this is what the EU always does.
The most important point now is a willingness to deal, by all sides.
The second most important point is UK politics.
The EU tried for a year to convince the UK that the deal with Theresa May was the best and only offer. It's fallback position was hope that the UK would chuck it all and remain.
Things Off the Table
Outright Remain is off the table. The Lib Dems won't win.
Starting the negotiation process all over with Jeremy Corbyn only then to offer a referendum on it (which could take another year) is off the table from an EU standpoint. Besides, Labour is unlikely to win.
Extensions forever with the UK blocking or threatening to block EU policy and programs the whole time is finally off the table. France is sick of this and no doubt so are other nations. Since the EU requires 27 nations to agree to most changes, Johnson can threaten to block any new policies the EU wants. Everyone but Labour wants to resolve this quickly.
If you take all the things off the table that logically are off the table, one arrives at things still on the table.
Things On the Table
No Deal
Deal
Other than the Brexit Party, everyone seems to want a deal, but the UK three times rejected May's deal, and Johnson will not present it with the current backstop in place.
Good Enough Deal Requirements
The backstop must go.
Ireland must promote it.
Johnson must promote it.
The EU must believe it will get through the UK Parliament
The UK parliament must indeed approve it.
That is where we are.
Perhaps Johnson insists on things the EU will not accept.
In that case we are in a No Deal setup because Remain is off the table as is deal renegotiation followed by a promised UK referendum following the deal renegotiation.
Fair Deal
To get a fair deal, Johnson must get the EU to remove demands that the ECJ is the sole arbiter of disputes that arise.
After that, Johnson should seek a temporary WTO arrangement and despite earlier protestations, the EU is likely to go along. Germany in particular will strive for to maintain trade.
Binary Choice
The way Johnson can force parliament into a binary choice is by demanding the EU stipulate no more extensions as one of his requirements in the new deal.
Had Theresa May done that,or the EU insisted, her terrible deal may have passed.
We do not know what Johnson or the EU will accept but with DUP and Ireland on board, I do expect a deal proposal. Otherwise the EU would be throwing Ireland under the bus.
Perhaps there is a short 3 week extension to finalize the deal and get all the EU countries on board.
If there is a deal, a short extension is likely. Instead of granting the UK until Jan 31, 2020 as the Benn legislation demands, the EU might very well offer an extension of 3 week.
This prospect seems likely.
Understanding Important Loose Ends
In a No Deal setup, estimates are Ireland will lose 4% of GDP.
It does not matter if that is the actual case. All that matters is people believe it.
The EU will be very reluctant to throw a member state that far under the bus.
Meanwhile, the more talks that take place, the more likely a deal is.
Finally, the only way parliament can take No Deal off the table is by outright revocation of Article 50. There are insufficient votes for Remain.
This material is based upon information that Sitka Pacific Capital Management considers reliable and endeavors to keep current, Sitka Pacific Capital Management does not assure that this material is accurate, current or complete, and it should not be relied upon as such.
Analysis feed
---
Latest Forex Analysis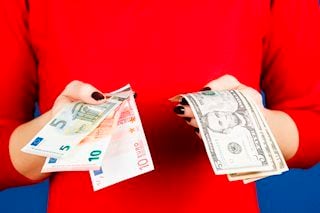 Amid a broad-based US dollar rebound, EUR/USD corrects further from three-month highs of 1.1257 ahead of the European open, as the bulls take a breather ahead of the key European Central Bank (ECB) monetary policy decision.
EUR/USD News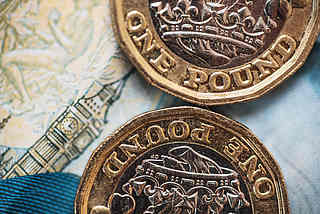 GBP/USD snaps five-day winning streak to take U-turn from 100-day SMA, still above 1.2500. BOE's Bailey tells banks to prepare for no-deal exit and downs the GBP. The US Dollar bounces off three-month low amid risk reset, pre-ECB moves.
GBP/USD News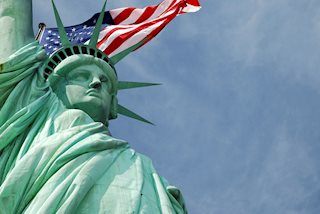 The US economy may be headed for a V-shaped recovery aided ironically enough by the demonstrations that have made nonsense of the continued social and business restrictions and the riots whose damage will require massive spending to repair.
Read more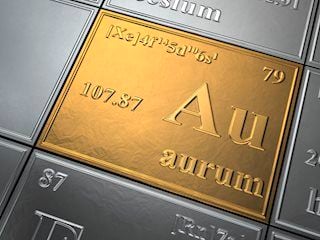 Gold prices recover from immediate support line, 50-day SMA. The yellow metal's failure to close below 50-day SMA, not to forget a six-week-old ascending support line keeps the buyers hopeful. Risk reset, cautious mood ahead of the ECB also favors the buyers.
Gold News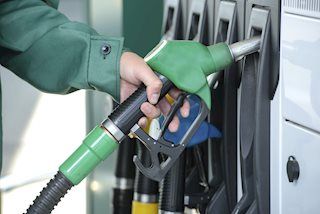 WTI seesaws near three-month high inside a two-day-old symmetrical triangle. The black gold rose to the highest since March 11 the previous day but MACD's weakness dragged it back from $38.30.
Oil News
---