Nonfarm Payrolls Preview: Jobs, claims and sentiment
ADP March private payroll adds 129,000, smallest increase since September 2017
Latest jobless claims, 4-week moving average at 50 year lows
February's NFP of 20,000 was the weakest since September 2017
The Bureau of Labor Statistics (BLS) of the US Labor Department will release its Employment Situation Report for March on Friday April 5th at 8:30 am EDT, 12:30 GMT.
Most commonly called non-farm payrolls or simply NFP for its headline job creation number, the labor market report is the most widely followed and traded American economic statistic.
The monthly report tracks the state of US labor market through statistics on job creation, both recorded and estimated, unemployment, average hourly earnings, labor force participation, average work week and others. The BLS compilation is one of most up to date of the hard data series as its information is just one month old.
The report consists of two separate polls, the establishment survey and the household survey. The establishment survey asks non-farm businesses of all sizes and in all fields for the number of employees, compensation, hours and other conditions of employment. This survey produces the payrolls, earnings, labor force participation, average workweek and other numbers.
The household survey queries a representative sample of the US working-age civilian population and classifies each person as employed, unemployed or not in the labor force. The U-3 unemployment rate, 3.8% in February, mandates that to be considered unemployed in the survey month an individual must have looked for work in the prior month. The U-6 rate, 7.3% in February, counts as unemployed anyone who has looked for work in the prior year. Anyone not working or looking for work under the U-3 definition is considered to be not in the workforce.
Forecast
Non-farm payrolls are predicted to add 180,000 workers in March, following February's 20,000. Manufacturing employment will rise by 10,000, up from 4,000 in February. The U-3 unemployment rate is expected to be stable at 3.8%. Average hourly earnings are forecast to gain 0.3% on the month, down from 0.4% in February and to be unchanged at 3.4% on the year. Labor force participation is thought to decline to 62.9% from 63.2%
NFP and the Statistical Record
At issue before Friday's Employment Situation Report is whether February's plunge in job creation to 20,000 was a one month anomaly or the beginning of a weaker trend in the labor market. The evidence, to say the least, is in conflict.
Single month aberrations in job creation occur almost every year. Whether they accurately reflect variation in the labor market or some unexplained nexus of the statistical methods used by the BLS to estimate newly created but unreported jobs is open to conjecture.
Over the past five years the lowest months were as follows: 2018, 108,000 in September; 2017, 18,000 in September; 2016, 15,000 in May; 2015, 77,000 in March and 2014, 168,000 in February.
In each case the subsequent two months were at or better than trend: 2018, 277,000 in October and 196,000 in November; 2016, 260,000 in October and 220,000 in November; 2015, 300,000 in April and 319,000 in May; 2014, 250,000 in March and 327,000 in April.
Reuters
Coincident Labor Market Statistics
Three labor market statistics bear closely on the payroll numbers. The private jobs report from the data processing company ADP, the level and direction of initial jobless claims and the purchasing managers' employment indexes from the Institute for Supply Management. None of these statistics indicate an imminent deterioration in the US labor market.
ADP and NFP
The 411,000 US firms whose payrolls are supervised by ADP reported 129,000 new positions in March. This was the smallest monthly increase since September 2017 and a substantial miss on the 170,000 forecast. As in the government NFP record monthly volatility is common.
In 2018 and 2017 ADP dipped well below its average for one month. Last year reported jobs went to 136,000 in November and in 2017 to 111,000 in September. In neither case did the decline institute a lower trend. Last December ADP payrolls climbed back to 249,000 and then 264,000 in January. In 2017 September's drop reversed to 158,000 in October and 207,000 in November.
Over the long term ADP and NFP trends are well correlated, but the up and down from month to month far less so. In 2018 the ADP low came in November at 136,000 and it was paired with NFP's robust 196,000. Last month's 20,000 for non-farm payrolls was twinned with 197,000 for ADP. However, in 2017 ADP's low of 111,000 matched the year's low for NFP at 18,000.
Employment PMI
The employment indexes compiled by the Institute for Supply Management have descended over the past six months from their 2018 highs but they remain securely in positive territory and indicative of a healthy labor market.
The purchasing managers' manufacturing employment index in March came in at 57.5 easily beating the 52.4 median prediction and February's 52.3 score, which had been the lowest in two years. Optimism in the factory sector seems to have quickly recovered following the shutdown plunge.
Employment in the far larger service sector, about 85% of the US economy, was also more buoyant than expected in March. The index rose to 55.9 from 55.2 in February. Though this is below last year's peak of 60.5 in January it is comparable to the average of the last two years with their exceptional job creation.
Reuters
Initial Jobless Claims
Finally, the 4-week moving average for initial jobless claims, one of the most sensitive labor market indicators shows no sign of rising layoffs.
Initial jobless claims were 202,000 in the week of March 30th. The 4-week moving average of 213,500 brings us back to 1969 for its equal. What is even more impressive is that these are not percentages but absolute numbers. They are not adjusted for population growth. In 1970 the US population was 205 million. It is 328 million today.
Conclusion
The last two year have seen some of the best job creation in a generation, particularly in the long neglected manufacturing sector. There are a number of trade and economic issues including the US-China negotiations, the British withdrawal from the EU and the slowdown in global growth that could induce company mangers to take a wait and see attitude on hiring. It would be a normal cautionary approach. But so far and as given in the statistics there is usual volatility but no change in trend. For the US labor market there is no evidence of a substantial change in direction.
Information on these pages contains forward-looking statements that involve risks and uncertainties. Markets and instruments profiled on this page are for informational purposes only and should not in any way come across as a recommendation to buy or sell in these assets. You should do your own thorough research before making any investment decisions. FXStreet does not in any way guarantee that this information is free from mistakes, errors, or material misstatements. It also does not guarantee that this information is of a timely nature. Investing in Open Markets involves a great deal of risk, including the loss of all or a portion of your investment, as well as emotional distress. All risks, losses and costs associated with investing, including total loss of principal, are your responsibility. The views and opinions expressed in this article are those of the authors and do not necessarily reflect the official policy or position of FXStreet nor its advertisers.
Analysis feed
---
Latest Forex Analysis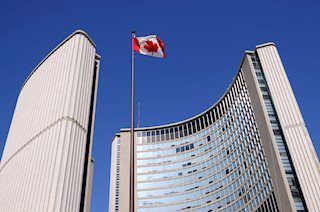 Job gains expected to more than double in June. Unemployment rate to drop to 12% from 13.7 in May. Ivey PMI was twice its forecast in June, highest since Nov 2019. USD/CAD would benefit from better June job figures.
Read more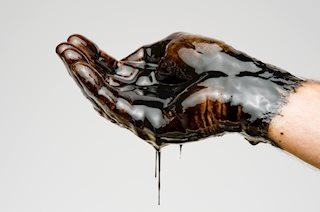 Oil extends overnight sell-off as virus concerns dominate the market sentiment. The resurgence of virus cases in the US has fueled lockdown fears. The US on Thursday registered 65,551 new cases, a record for a 24-hour period.
Oil News
---