NFLX Set-Up Ahead of Earnings: Sell-the-News or Thrust Above 400 Again?
NFLX-- about 5 hours prior to its earnings report, NFLX is in an interesting technical position approximately 4% above very important near term support in the vicinity of 342.00 versus 6.4% beneath its March "recovery" rally high at 379.80, which represented a whopping 65% upmove off of its 12/24/18 low at 230.00. As we speak, NFLX is trading at 357.50, only 55% above the low just four months ago.
On one hand, all of the action in NFLX since late January could be construed as a rolling top formation that has found support in the vicinity of 342 on multiple occasions, but if violated, will trigger long liquidation that will point the price structure to 290-300. On the other hand, as long as 342.00 contains any forthcoming weakness, NFLX looks poised to probe key nearer term resistance lodged between 370 and 380, which if taken out will point towards a run at multiple and multi-month prior peaks from 400 to 423.50.
We have to give the benefit of the doubt to a positive reaction to tonight's earnings report, especially in a market that rarely displays or sustains weakness for longer than a few hours. That said, however, the BIG QUESTION for me is just that-- whether or not a positive reaction to NFLX earnings can thrust the stock above 380 for longer than a few trading hours? If not, then expect NFLX to orchestrate a painful head fake before seeking 300 to 280, a 15% to 20% haircut from current levels.
The "head fake" or "sell-the-news" scenario is certainly prevalent in NFLX DNA from past earnings reactions... Last is 357.82
In using any portion of MPTrader, you agree to the Terms and Conditions governing the use of the service as described in this disclaimer. Our disclaimers, policies and terms are subject to change without notice. MPTrader (www.mptrader.com) is published by AdviceTrade, Inc. and MJP Market Strategies, Inc., both of whom are publishers. The Web site is maintained by Codexia, LLC and has a marketing affiliation with The Technical Trader. None of these firms or individuals is registered as a broker-dealer or investment adviser either with the U.S. Securities and Exchange Commission or with any state securities authority. Mr. Paulenoff's commentaries and index analysis represent his own opinions and should not be relied upon for purposes of effecting securities transactions or other investing strategies, nor should they be construed as an offer or solicitation of an offer to sell or buy any security. You should not interpret Mr. Paulenoff's opinions as constituting investment advice. Trades mentioned on the site are hypothetical, not actual, positions and Mr. Paulenoff and employees of AdviceTrade do not have personal positions in instruments mentioned on the site. Hypothetical performance results do not include trading commissions and other execution costs that would be incurred if the trades referenced in the diary or elsewhere on the site were actual trades. Past performance is no guarantee of future results. MJP Market Strategies, AdviceTrade, and Codexia cannot and do not assess, verify or guarantee the suitability or profitability of any particular investment. The risk of loss in trading index futures can be substantial. You should therefore carefully consider whether such trading is suitablef or you in light of your financial condition. You bear responsibility for your own investment research and decisions and should seek the advice of a qualified securities professional before making any investment. As an express condition of using this service and anytime after ending the service, you agree not to hold any employees of MJP Market Strategies, AdviceTrade, or Codexia or the companies themselves liable for trading losses, lost profits or other damages resulting from your use of information in MPTrader in any form (Web-based, email-based, or downloadable software), and you agree to indemnify and hold MJP Market Strategies, AdviceTrade, and Codexia and their employees harmless from and against any and all claims, losses, liabilities, costs, and expenses (including but not limited to attorneys' fees) arising from your violation of this agreement. This paragraph is not intended to limit rights available to you or to us that may be available under the federal securities laws.
Analysis feed
---
Latest Forex Analysis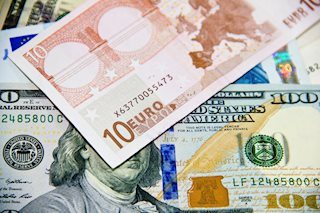 The EUR/USD pair is at daily lows after US and Chinese authorities confirmed phase one on a trade deal agreed. Some tariffs will be rolled back as China agreed on "massive purchases" of US goods, according to President Trump.
EUR/USD News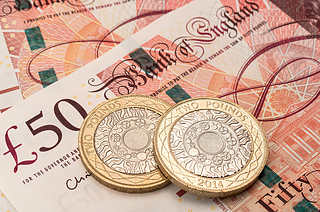 The GBP/USD pair continues shedding part of its post-UK election's gains, although at levels last seen several months ago. Hopes that PM Johnson will pass his Brexit deal through Parliament will keep the Sterling on the winning side.
GBP/USD News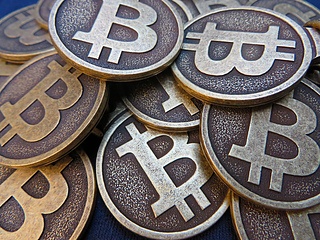 Central banks move quickly looking to oversight all payments. Greece could impose sanctions if digital means are not used in at least 30% of payments. Once inside the crypto ecosystem, governments have little capacity for financial censorship.
Read more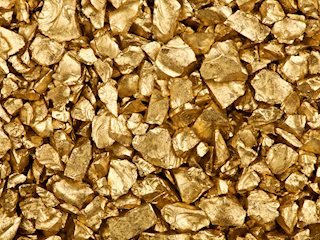 Gold extended the overnight rejection slide from 100-day SMA resistance and witnessed some follow-through selling during the Asian session on Friday.
Gold News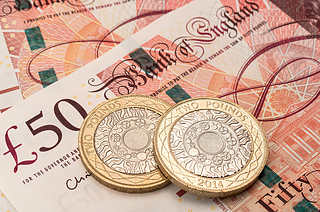 The GBP/USD pair continues shedding part of its post-UK election's gains, although at levels last seen several months ago. Hopes that PM Johnson will pass his Brexit deal through Parliament will keep the Sterling on the winning side.
GBP/USD News
---