Murrey math lines: USD/JPY, USD/CAD
USD/JPY, "US Dollar vs Japanese Yen"
On H4, the quotations are trading above the 200-days Moving Average, indicating an uptrend. We currently expect a test of 4/8, a bounce off this level, and further growth to the resistance at 5/8. The scenario can be canceled by a bounce off 4/8 downwards. In this case, the quotations might keep correcting and drop to 3/8.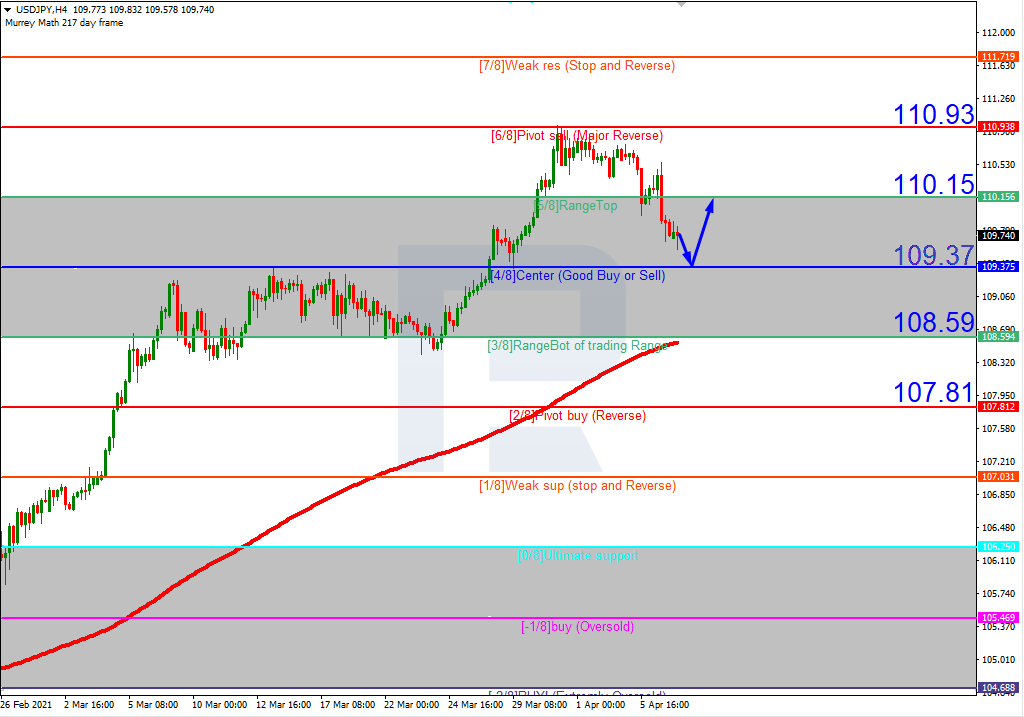 On M15, a breakaway of the upper border of VoltyChannel will be an additional signal of further price growth.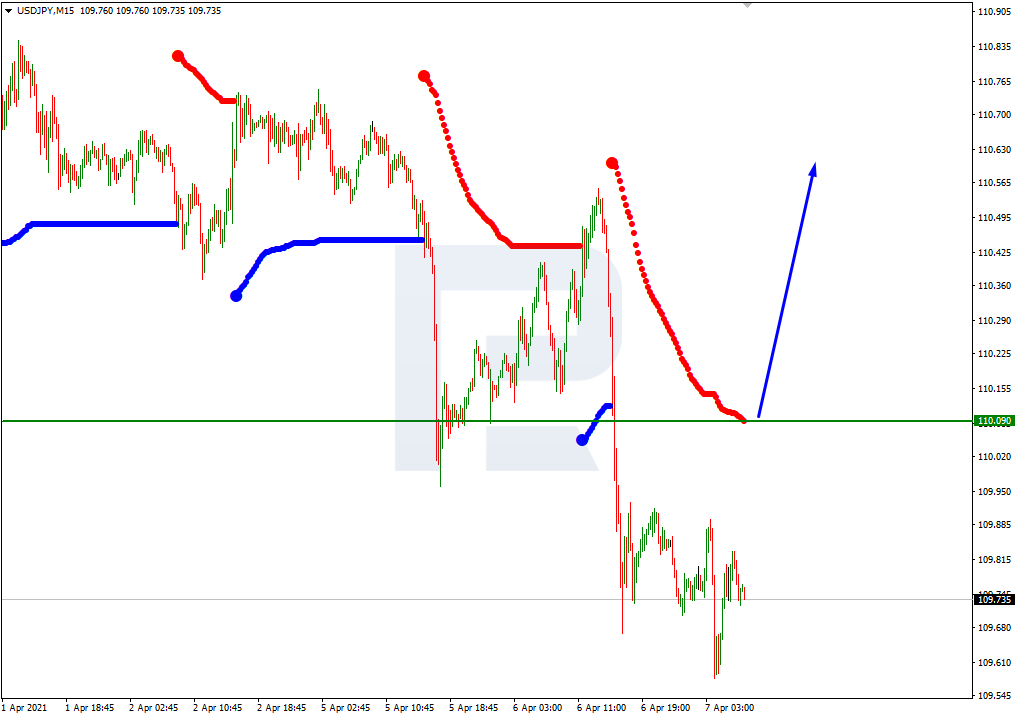 USD/CAD, "US Dollar vs Canadian Dollar"
On H4, the quotations bounced off the supp5/8ort at and headed upwards, overcoming the resistance at 6/8. This means a probability of further growth to 7/8. The scenario can be canceled by a breakaway of the support on 6/8 downwards. In this case, the quotations will start falling again, and the price might get back to the level 5/8.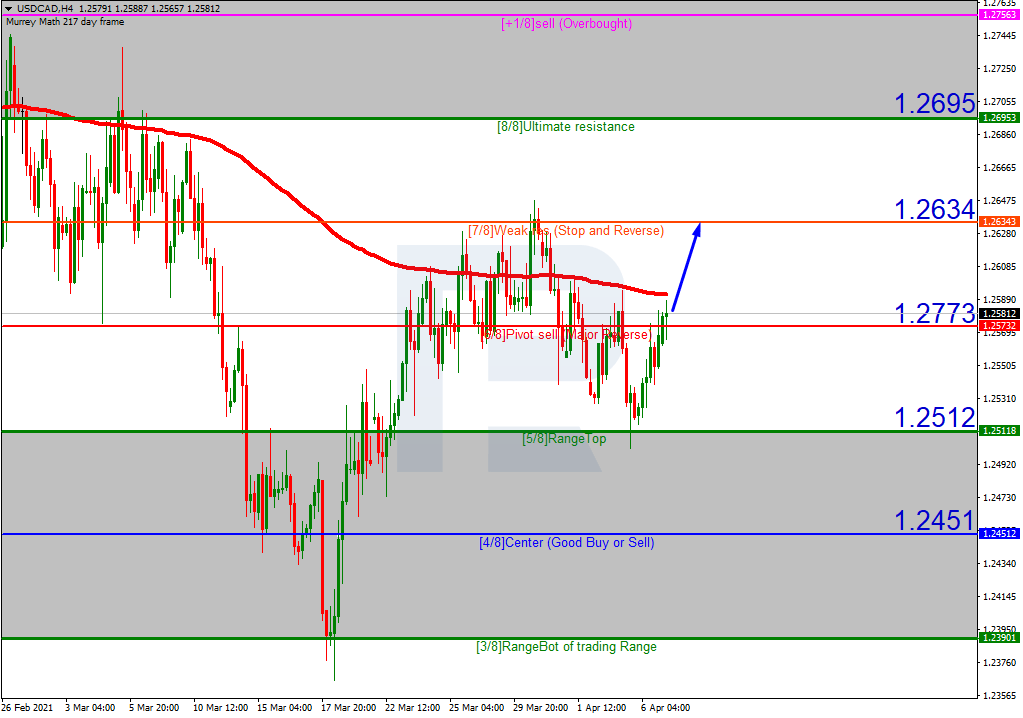 On M15, the upper border of VoltyChannel is broken away which increases the chances for growth to 7/8 on H4.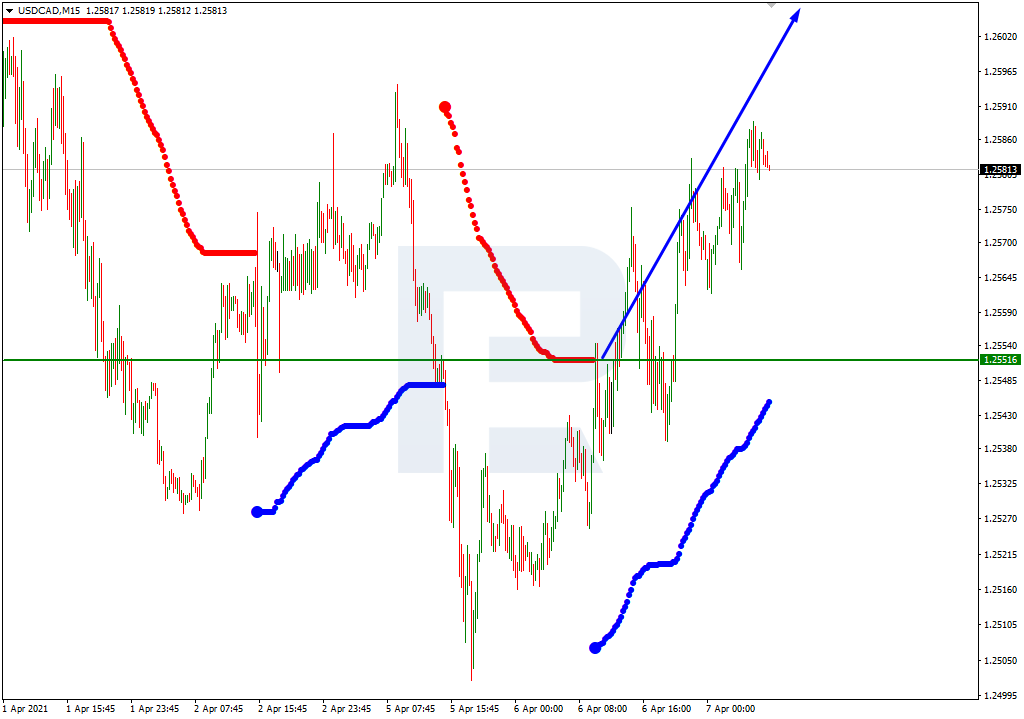 Before you enter foreign exchange and stock markets, you have to remember that trading currencies and other investment products is trading in nature and always involves a considerable risk. As a result of various financial fluctuations, you may not only significantly increase your capital, but also lose it completely. Therefore, our clients have to assure RoboForex that they understand all the possible consequences of such risks, they know all the specifics, rules and regulations governing the use of investment products, including corporate events, resulting in the change of underlying assets. Client understands that there are special risks and features that affect prices, exchange rates and investment products.
Feed news
---

The announcement by WeWork that it will begin accepting payments in select cryptocurrencies, including Bitcoin, Ethereum, USD Coin, Paxos, and several others, is another sign of adoption and follows the decision by Tesla to do the same
Read more

The Bank of Canada is widely expected to keep its policy rate unchanged at 0.25% on Wednesday. However, the improving economic outlook and recent remarks from officials suggest that the BoC could become the first major central bank to lay out a roadmap out of the ultra-loose policy.
Read more
---