Market Comment | Core yields at their recent highest levels ahead of ECB meeting (preview)
Calm in developed markets, while emerging markets continued under pressure.Threat of fresh US tariffs on Chinese imports, and uncertainty on US-Canada NAFTA talks in the spotlight. Moreover, tighter financial conditions (after last week's strong jobs data in the US) could also contribute to hampering emerging assets.
Main developed core yields retained last week's increase and 10Y UST remained hovering around 2.90%. German yields surpassed the 0.40% threshold thanks to positive news on the Brexit negotiations and an improved outlook for Italy, as a result of which Italy's risk premium continued to narrow. Thursday ECB meeting: see preview below.
Main developed equity markets reflected gains: US and European indices increased, with Italy and Spain outperforming, favoured by the banking sector. Meanwhile, Asian equity indices were mixed, with sharp declines in Chinese stocks amid worries about escalating trade disputes with the US.
The USD depreciated, while the EUR and the GBP appreciated strongly amid optimism about a Brexit deal and ahead of the BoE's meeting. Despite this recent weakness of the US dollar, emerging currencies remained under pressure. Additionally, negative idiosyncratic factors continued to weigh on the Russian rouble, while the TRY fell despite the expected tweak to the monetary policy stance by Turkey´s Central Bank.
ECB Preview
The ECB is expected to leave monetary policy unchanged at its September meeting, after the announcement of the end of the asset purchase programme by December this year and the enhanced guidance on rates at the June meeting. However, a cautious tone can be expected regarding concerns about protectionism and turmoil in EMs.
The central bank remains on track in its exit strategy as euro zone growth remains on track, and it is increasingly confident regarding the inflation outlook. In particular, we do not expect changes in forward guidance after the June´s announcement.
One topic that could come up during the Q&A is the question of global risks and their impact on the euro zone. In particular, risks related with trade war concerns have recently been added to by the turmoil in Ems, which has had a differential impact in Europe. Regarding this, Mr Draghi will adopt a cautious tone, but he will continue to stress that the economic recovery remains robust and that the bank is confident of the recovery of inflation, keeping the central bank on track in its monetary normalisation process.
Regarding our baseline scenario, we expect the first depo rate hike (+15 bps) in September 2019, and the first refi rate hike (+25 bps) in December 2019. However, neither a depo rate hike in July nor a depo&refi hike at the same time in September 2019 can be ruled out, as there is a debate in the Governing Council on the meaning of "through summer", and on the timing of rate hikes: some as early as July 2019 and others ruling out a move until autumn.
In the coming months the focus will be on knowing when and at what pace interest rates will rise. The ECB is not in a hurry to make any change in its forward guidance as the July meeting minutes revealed that ECB members were pleased that June monetary policy decisions had been well understood by financial markets. Moreover, the race to succeed Mario Draghi as president of the ECB will also be in the forefront as Draghi's term ends in October of next year. The question is to what extent the current "prudence" strategy can be altered ahead of the eventual hiking cycle.
En ningún caso BBVA será responsable de las pérdidas, daños o perjuicios de cualquier tipo que surjan por acceder y usar el website, incluyéndose, pero no limitándose, a los producidos en los sistemas informáticos o los provocados por la introducción de virus y/o ataques informáticos. BBVA tampoco será responsable de los daños que pudieran sufrir los usuarios por un uso inadecuado de este website y, en modo alguno, de las caídas, interrupciones, ausencia o defecto en las telecomunicaciones.
Analysis feed
---
Latest Forex Analysis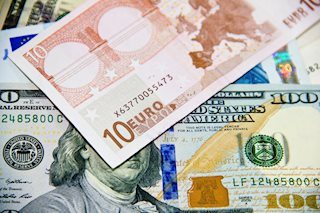 The EUR/USD pair is at daily lows after US and Chinese authorities confirmed phase one on a trade deal agreed. Some tariffs will be rolled back as China agreed on "massive purchases" of US goods, according to President Trump.
EUR/USD News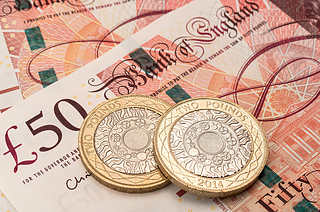 The GBP/USD pair continues shedding part of its post-UK election's gains, although at levels last seen several months ago. Hopes that PM Johnson will pass his Brexit deal through Parliament will keep the Sterling on the winning side.
GBP/USD News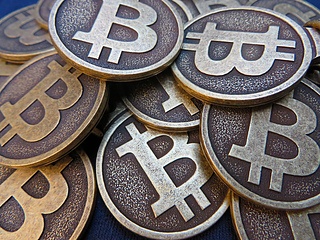 Central banks move quickly looking to oversight all payments. Greece could impose sanctions if digital means are not used in at least 30% of payments. Once inside the crypto ecosystem, governments have little capacity for financial censorship.
Read more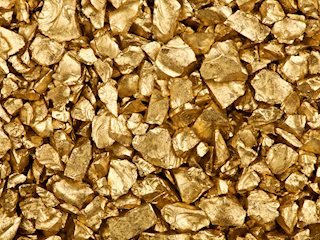 Gold extended the overnight rejection slide from 100-day SMA resistance and witnessed some follow-through selling during the Asian session on Friday.
Gold News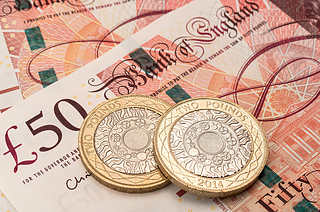 The GBP/USD pair continues shedding part of its post-UK election's gains, although at levels last seen several months ago. Hopes that PM Johnson will pass his Brexit deal through Parliament will keep the Sterling on the winning side.
GBP/USD News
---