Life Lessons from Trading
MORE THAN MONEY - There are many out there who are critical of a career that involves betting on the direction of the market. Some of the big criticisms are that trading adds no value to society and is an endeavour entirely rooted in materialism. On the surface, there might appear to be some truth to this. But the reality is, that this is only the truth for those who aren't serious about trading and committed to really digging deep and finding out what it's all about. Naturally, if you are a good trader, it can be a wonderful career that yields tremendous monetary benefit. And of course, there is a draw to the business because of this fact. But once you get going and establish yourself on the journey, all of a sudden, you realize trading gives you so much more.
HARD WORK - At the very beginning of my career, one of the things that drew me to trading was the competitive nature of the business and the idea that to be good meant you had graduated into an elite group that was able to do something that 99% of others who tried could not. I loved sports growing up and was always drawn to competition and the thrill of the game. Now I didn't have the size or talent to compete as a professional athlete, but I knew that trading financial markets offered an open tryout and that if I could figure out how to make it work, I would be competing at a professional level so to speak. And if we're to try and extract real value in a reason like this to trade markets, which comes from a place of competitiveness and wanting to play at the highest level, it really isn't all that hard to see what it is. If you compete and work hard and come out on top, you feel good about yourself and when you feel good about yourself, you feel good about others around you.
MASTER OF CHARACTER - But the more I trade, the more I see how trading really forces you to learn about who you are as a person. One of the most fascinating things about trading markets is that the market has an amazing way of drawing out your character weaknesses and taking advantage of them. If you are impulsive, the market will make you pay for it. If you are indecisive, the market will make you pay for it. If you are greedy, the market will make you pay for it...and so on and so forth. If you think about trading markets like this, in many ways, the money you lose along your path to learning how to trade should be thought of as the cost of therapy and character building. I truly believe that the lessons I've learned from trading have made me a better person. I can see where it has helped me in business, in my personal life and with my family. Just to break it down some more, here are some really big ones that trading will teach you.
HUMILITY - The market is a very powerful force and as much as you think you may have something figured out, the market has a way of letting you know that you are still learning and shouldn't think too highly of yourself.
DISCIPLINE - I am not an inherently disciplined person. I am more impulsive in nature and have paid the price of being impulsive so many times in trading that it has taught me to recognize my impulsivity and build a system around it so as to protect me from this challenge. This is a lesson I have applied both in trading and in life.
BEAUTY OF FAILURE - Bob Dylan once said "there's no success like failure." We can't learn how to be successful without failing along the way. There's no such thing. As long as you keep at it, failure is nothing more than a mechanism that allows you to get closer and closer to achieving your goals. There is so much more value in failure than success, because it's through failure that we learn about who we are. It's through failure that we are forced to pick ourselves back up and push our way through. If we aren't failing, we aren't trying and if we aren't trying, we get stuck in the quicksand of complacency. Failure is a great kick in the ass that forces you to tap into the best parts of your mind so that you can figure a way to come out on the other side and feel good about the fact that you were able to get there.
APPRECIATING THE PROCESS - The good things in life rarely come in an instant. As human beings, we are constantly teased with the illusion of instant gratification. But instant gratification is nothing more than the easy way out. Instant gratification isn't something that we can draw on or learn from. The real value in life is in appreciating that the process is just as important if not more important than the ends. As a trader, you learn quickly that the idea of the home run trade is an illusion. Good trading happens over time. It is never about one trade and always about finding success after taking many many trades. And of course, the same can be applied to life. One of the biggest treasures I've drawn from appreciating the process is learning how to live in the present. We spend so much of our lives looking back and worried about what lies ahead, that we never have time to live in the NOW. And I hope if you're reading this, you maybe hear what I'm saying and try and spend a little more time living in the moment.
LEVEL HEADEDNESS - When you trade markets, one of the first things you learn is that you should never get too high and never get too low. You should always be aware of the fact that there are going to be good days and bad days and hopefully find comfort in knowing that as you keep at it, the good days will ultimately outnumber the bad. Now in life, clearly it's more important that you never get too low, but I would also say that when things are great try not to walk away feeling like this is the greatest thing ever and it will never get better. Instead, appreciate the moment, love the moment, relish in the moment, but also let yourself know that you should be blessed with the opportunity to live many other moments like it. If we get too high, it's almost as though we disconnect from reality out of fear that we will never feel that high again, and that's simply not true.
WRAP - Apologies for rambling on today but I think it's very important you understand that the value in trading extends well beyond what many out there think it's about. So the next time someone is critical that you chose to trade, just let them know you chose a path that will help you learn more about who you are as a person and how to live a more meaningful life.
____________________________________
A MUST - How to trade President Donald Trump - Panel with Boris Schlossberg and Harry Dent. Register now here
IMPORTANT NOTE: Trading forex, futures or futures options carries a high level of risk, and may not be suitable for all investors. The high degree of leverage can work against you as well as for you. This website and its information does not take into account your investment objectives, financial situation, or needs. Before deciding to trade forex, futures or futures options you should you should carefully consider your investment objectives, level of experience, and risk appetite, as well as obtain advice based on your unique situation before making any investment decision based upon this forum or any information contained within. This forum and the information provided here should not be relied upon as a substitute for extensive independent research before making your investment decisions. JKonFX is merely providing this website for your general information. Past performance is not necessarily indicative of future results. The possibility exists that you could sustain a loss of some or all of your initial investment and therefore you should not invest money that you cannot afford to lose. JKonFX will not be responsible for any losses incurred on investments made by you as a result of any information contained in this website. You should be aware of all the risks associated with forex, futures, and futures option trading, and seek advice from an independent financial advisor if you have any doubts. In addition, the information contained on this website is not intended to be investment, legal, accounting, tax or other professional advice. If such advice is sought, or other expert assistance is required, the services of a competent professional should be sought.
Analysis feed
---
Latest Forex Analysis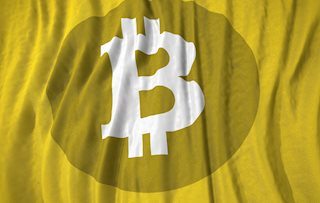 Gold retreated from the recent highs, but the sentiments are still bullish. Cryptocurrencies resumed the upside, some altcoins are demonstrating strong gains. ETH/BTC stopped the downside correction and settled at $0.03300.
Read more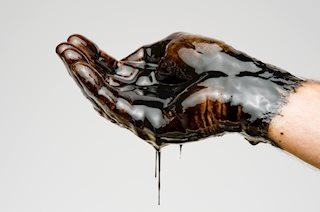 Crude oil prices continued to fall on Friday and the barrel of West Texas Intermediate (WTI) touched a daily low of $41.05 before recovering modestly.
Oil News
---