Last ditch efforts being made to save PM may Brexit plan from defeat
Notes/Observations
- PM May begins a last-minute attempt to salvage her Brexit deal; warning that a rejection could derail Brexit itself
- Growing fears of a technical recession in Europe with Euro Zone Nov industrial Production data being the latest in a batch of disappointing releases for the region
- US earnings seasons kicks off with Citigroup [C] to report
Asia:
- China register its largest monthly trade surplus with since 2015 (Dec: $57.1B v $51.6Be) and largest annual surplus with US since 2006 at $323.3B. Trade war starts to bit as China's exports register its 1st decline in 8 months and largest decline since Dec 2016; data adds pressure for settlement with Trump
- Japanese markets closed for public holiday
Europe:
- EU President Juncker and European Council chief Tusk to each send a separate letter on Monday designed to reassure UK MPs over the backstop ahead of Tuesday's parliamentary vote. Letter from Mr Juncker was expected to try and reassure MPs the Irish backstop would keep the UK in a temporary customs union if it needed to be triggered. One option that has been discussed is the possibility of the EU Commission making additional pledges to conclude a trade deal with the UK by the end of 2021 in the hope ease Tory fears the backstop could become a permanent arrangement.
- EU said to be preparing to delay Brexit until at least July as they fear PM May's deal was doomed to fail in getting through parliament. Expecting a request from London to extend Article 50 in the coming weeks
- UK Labour leader Corbyn (opposition) confirmed he would call a vote of no confidence in the government if the deal failed
- Greece PM Tsipras called for vote of confidence in Govt after a junior coalition partner, Defense Min Kammenos, announced that he would quit in protest of a deal to end a dispute with Macedonia over its name
- Fitch affirmed Spain sovereign rating at A-; outlook Stable
- Canadian ratings agency DBRS affirmed Italy at BBB (high), Stable trend
Americas:
- US President Trump: To 'devastate Turkey economically' if the country targets Kurdish populations in Syria. Starting the long overdue pullout from Syria while hitting the little remaining ISIS territorial caliphate hard, and from many directions. Will attack again from existing nearby base if it reforms
- White House officials said to have warned Republicans not to expect an immediate end to the shutdown even if a national emergency is declared
Energy:
- Saudi Energy Minister Khalid al-Falih: No need for extraordinary OPEC meeting before April, oil market was on 'right track
- OPEC said to be considering launching its first-ever lobbying effort in Washington, DC in order to improve relations with the US
Macro
(CN) China: December exports fell -4.4% y/y in December, the first such decline since March 2018. It was the largest fall since the -6.2% decline in December 2016. Imports fell -7.6% y/y in December. The trade balance grew to a surplus of $57.1B during the month from $41.9B in November. Continued evidence then of an ongoing slowing in China's domestic economy and the impact of the trade war with the US. It also suggests that exports were likely pre-shipped before tariffs hit, now dropping, & that domestic demand in China is now decelerating rapidly.
(US) United States: Transcripts from the 2013 FOMC minutes were released last week and revealed that then governor Powell urged the end of bond buying "well before the end of the year" and encouraged "tapering the Fed's balance sheet." Just prior to the taper tantrum he urged "taking the next plausible opportunity" to taper bond purchases. The implication is that he appeared to be significantly more aggressive five years ago than his current message of patience and flexibility.
SPEAKERS/FIXED INCOME/FX/COMMODITIES/ERRATUM
Indices [Stoxx600 -0.73% at 346.64, FTSE -0.79% at 6,863.80, DAX -0.61% 10,820.89, CAC-40 -0.79% 4,743.77, IBEX-35 -1.17% at 8,773.15, FTSE MIB -1.08% at 19,082.50, SMI -1.02% at 8,743.60, S&P 500 Futures -0.85%]
Market Focal Points/Key Themes:
European Indices trade lower across the board after disappointing Chinese trade data weighs on sentiment. European Indices track Asian Indices and lower US futures. Auto names are among the decliners following the Chinese data with BMW, Daimler and Fiat trading lower.
On the corporate front Continental trades slightly lower after preliminary results and guidance, warning on margin contraction for the year ahead; Dialog Semi, PageGroup, JD Sport trade trade higher after positive updates while MDxHealth, Revolution Bars, Goals Soccer Centers and Restore are among the notable decliners. Elsewhere Premier Oil trades lower after reports the company is considering a cash call for ~$1.5B to purchase North Sea fields from Chevron; Orsted is another decliner following reports the Danish Ministry of Finance informed that there is no longer political support for continuing divestment process concerning the Danish power distribution and residential customer businesses.
Looking ahead Citigroup will kick off earnings season being the first of the major banks to report.
Equities
- Consumer discretionary: Continental [CON.DE] -1% (prelim earnings), Lufthansa [LHA.DE] +2% (outlook comments), PageGroup [PAGE.UK] -7% (trading update), JD Sports [JD.UK] +11.5% (trading update), Next [NXT.UK] -3% (analyst action)
- Energy: Premier Oil [PMO.UK] -8% (statement on press speculation), Orsted [ORSTED.UK] -3% (informed by Danish Ministry of Finance on divestment process)
- Financials: Deutsche Bank [DBK.DE] +0.5%, Commerzbank [CBK.DE] -1.5% (new press speculation on potential merger)
- Healthcare: AstraZeneca [AZN.UK] -1% (Chief Medical Officer said to step down), MDxHealth [MDXH.BE] -28.5% (business update)
- Industrials: BMW [BMW.DE] -1%, Daimler [DAI.DE] -0.5%, Fiat [FCA.IT] -1.5% (China trade and car sales data)
- Technology: Dialog Semiconductor [DLG.DE] +2.5% (prelim earnings), Siemens [SIE.DE] -0.5%, Alstom [ALO.FR] -2.5% (deal said to see doubts from state watchdog)
Speakers
- UK Trade Secretary Fox stated that was unlikely the government would win the upcoming Parliamentary vote on PM May's Brexit deal. He did expect PM May to remain in position after the Brexit vote
- More press reports on the EU letter of reissuances to the UK Parliament on Brexit. The letter to stress that backstop was not the EU's preferred solution to avoiding a hard border and did not undermine the Good Friday agreement and not part of any covert attempt by the EU to annex Northern Ireland . The letter to also insist that there can be no renegotiation of the backstop
- Italy's EU Affairs Minister Savona: EU economic crisis was already underway and could not avoid the opening of dialogue on EU reform. Saw a technocratic error in EU analysis
- Bank of Italy (BOI) official Rossi saw an acute slowdown in Italy. Saw pressure on banks and insurers if domestic economy worsens and spreads are high
- EU's Moscovici confirmed that EU to propose majority principle in votes on tax policy; to be presented on Tuesday, Jan 15th. Change would be realistic and gradual and would not coverall tax issues. Common tax across Europe was an unrealistic dream
- Turkey Foreign Min Cavusoglu: Govt was not afraid of threats; economic threats would not work (**Note: Comments in response to US President Trump weekend tweet that US would 'devastate Turkey economically' if the country targeted Kurdish populations in Syria)
- Saudi Energy Minister Khalid al-Falih to attend OPEC+ meeting in Baku, Azerbaijan (no date set yet for meeting)
Currencies/ Fixed Income
- The main focus remained on the Tuesday Parliamentary vote on Brexit. The GBP/USD was lower by 0.2% at 1.2820 area as traders believed that May's Brexit deal would likely be voted down as the EU assurances would be too little too late. The key focus would be the amount of the loss. PM May would have until Monday, Jan 21st to present a plan B if House of Commons rejected her Brexit deal. Weekend press reports noted that UK govt believed that any defeat in Parliament by fewer than 100 votes would be counted as a good result as could still make changes/ amendment to pass the Brexit deal relatively soon
- EUR/USD little changed after not holding above the 1.15 level from last week as traders expressed concern over growing fears of a technical recession in Europe. Euro Zone Nov industrial Production data was the latest in a batch of disappointing releases for the region
- Swedish annual CPIF inflation rate rose in December and remained above target to help boost the Riksbank normalization plan.
- Commodity-related currencies were lower over concerns on the trade front after china's Dec exports declined for the 1st time in eight months.
Economic Data
- (SE) Sweden Dec Maklarstatistik Housing Prices Y/Y: 0% (flat) v 0% (flat) prior; Apartments: 0% v -2% y/y prior
- (SE) Sweden Dec PES Unemployment Rate: 3.8% v 3.6% prior
- (IN) India Dec Wholesale Prices Y/Y: 3.8% v 4.6%e
- (DE) Germany Dec Wholesale Price Index M/M: -1.2% v +0.2% prior; Y/Y: 2.5% v 3.5% prior
- (FI) Finland Dec CPI M/M: -0.1% v 0.0% prior; Y/Y: 1.2% v 1.3% prior
- (RO) Romania Dec CPI M/M: 0.2% v 0.3%e; Y/Y: 3.3% v 3.3%e
- (TR) Turkey Nov Industrial Production M/M: -0.3% v +0.2%e; Y/Y: -6.5% v -5.4%e
- (SE) Sweden Dec SEB Housing Price Indicator: 0 (nil) v 10 prior
- (CN) China Dec Foreign Direct Investment (FDI) at CNY92.3B; +24.9% y/y
- (SE) Sweden Dec CPI M/M: 0.4% v 0.4%e; Y/Y: 2.0% v 2.0%e
- (SE) Sweden Dec CPIF M/M: 0.4% v 0.4%e; Y/Y: 2.2% v 2.1%e; CPI Level: 331.87 v 331.80e
- (CZ) Czech Nov Monthly Current Account (CZK): 8.7B v 5.0Be
- (CH) Swiss weekly Total Sight Deposits (CHF): 575.2B v 574.0B prior; Domestic Sight Deposits: 483.0B v 480.0B prior
- (EU) Euro Zone Nov Industrial Production M/M: -1.7% v -1.5%e; Y/Y: -3.3% v -2.1%e
Fixed Income Issuance
- None seen
Looking Ahead
- (SE) Sweden Parliamentary Speaker Norlen to present a final PM candidate
- (VZ) Venezuela Pres Maduro: economic announcements
- 05:30 (DE) Germany to sell €3.0B in 6-month BuBills
- 06:00 (RO) Romania to sell RON400M in 4.25% 2023 Bonds
- 06:00 (IL) Israel to sell Bonds
- 06:45 (US) Daily Libor Fixing
- 07:00 (IN) India announces details of upcoming bond sale (held on Fridays)
- 07:00 (IN) India Dec CPI Y/Y: 2.2%e v 2.3% prior
- 08:00 (PL) Poland Nov Current Account Balance: -€0.5Be v -€0.5B prior; Trade Balance: -€0.4Be v -€0.6B prior; Exports: €19.4Be v €20.1B prior; Imports: €19.6Be v 20.7B prior
- 08:00 (UK) Baltic Dry Bulk Index
- 08:00 (ES) Spain Debt Agency (Tesoro) announces size of upcoming issuance
- 08:30 (CA) Canada Dec Teranet House Price Index M/M: No est v -0.3% prior; Y/Y: No est v 3.1% prior; House Price Index (HPI): No est v 224.74 prior
- 08:50 (FR) France Debt Agency (AFT) to sell combined €3.9-5.1B in 3-month, 6-month and 12-month BTF Bills
- 09:00 (MX) Mexico Oct Gross Fixed Investment: +3.4%e v -0.9% prior
- 10:30 (UK) PM May Statement to House of Commons
- 11:30 (US) Treasury to sell 3-Month and 6-Month bills
All information provided by Trade The News (a product of Trade The News, Inc. "referred to as TTN hereafter") is for informational purposes only. Information provided is not meant as investment advice nor is it a recommendation to Buy or Sell securities. Although information is taken from sources deemed reliable, no guarantees or assurances can be made to the accuracy of any information provided. 1. Information can be inaccurate and/or incomplete 2. Information can be mistakenly re-released or be delayed, 3. Information may be incorrect, misread, misinterpreted or misunderstood 4. Human error is a business risk you are willing to assume 5. Technology can crash or be interrupted without notice 6. Trading decisions are the responsibility of traders, not those providing additional information. Trade The News is not liable (financial and/or non-financial) for any losses that may arise from any information provided by TTN. Trading securities involves a high degree of risk, and financial losses can and do occur on a regular basis and are part of the risk of trading and investing.
Analysis feed
---
Latest Forex Analysis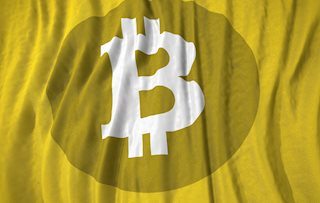 Gold retreated from the recent highs, but the sentiments are still bullish. Cryptocurrencies resumed the upside, some altcoins are demonstrating strong gains. ETH/BTC stopped the downside correction and settled at $0.03300.
Read more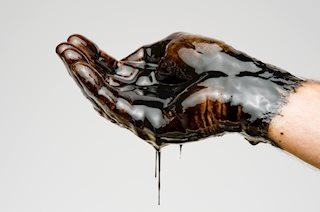 WTI (futures on Nymex) is on a steady decline so far this Friday, undermined by reduced demand for higher-yielding assets amid the renewed US-China tensions induced risk-aversion.
Oil News
---