Currencies & metals rally on Wednesda

The BLS comes clean and revises every jobs report this year!
Good Day... And a Tub Thumpin' Thursday to one and all! For the last two weeks, both Chuck and Kathy have been under the weather, so it was like the blind leading the blind, at our house... Kathy is much better, as I still lag her progress... But at least there is progress being made! I've been off Chemo for a week now, and its affects on me still linger... But I carry on, my wayward son! (Kansas). My beloved Cardinals finally won a game in Pittsburgh this year, yesterday... A day game... And longtime readers know my love of day games! Now onto Philly... I hear the Phillies will have their two best pitchers lined up for the 3 game set... Oh well... we're not in the playoff race this year... All we can do is play spoiler... Smokey Bill Robinson greets me this morning wih his song: Cruisin' I love to hear him sing songs.
Well, the first day of the Jackson Hole boondoggle is today... Doesn't that just make your hair curl, make you want to get up and perform cheers, or wave a banner that says, "I love Boondoggles" ? I know it makes me want to throw my hands in the air and yell I don't care! Oh, well, they hav the boondoggle every year, and to think I've never been invited to speak! No wonder I hold the boondoggle in low regard! Tomorrow, Fed/ Cabal/ Cartel chairman, Jerome Powell, will speak, and his words will weigh heavily on the markets... So, get prepared for that!
Yesterday, we saw the dollar get sold all day long... It was very interesting because the tradin smelled like "somebody knew something that we don't" Could have been a leak of Powell's speech... Any way, I won't argue with the gift horse here... The BBDXY lost 6 index points and ended the day at 1,237... That dollar selling gave the Gold bugs a chance to push the price higher without interference... And Gold gained $18.20 to end the day at $1,916.40... A very nice day of gains for Gold... which leads me to belive that all the short selling is over for now.
I say that because, the way the short paper traders work... is they buy Gold at the new lows that they put in for the metal, and buy it until it reaches a price that makes sense for them to go ahead and short it again... That way they book gains every time they go through one of these phases... So, if I'm right, we could see Gold go on a nice run again here until.
Silver had a great day yesterday, gaining 91-cents! Silver ended the day at $24.41... I was looking for an article that would explain Silver's run higher yesterday and this is all I could find, from Kitco: "Ole Hansen, head of commodity trading at Saxo Bank, said silver's current short squeeze started building last week when the People's Bank of China (PBoC) intervened in currency markets to support the yuan after it hit a 16-year low against the U.S. dollar."
China always seems to get the blame for markets' reactions... Oh well, someone has to be the scapegoat!
Speaking of China, they have done the groundwork to revive their economy and put some heft behind their currency... Last week the Chinese cut their internal interest rate, and they intervened in the currency market, buying renminbi, and selling dollars... The Lord knows that China has a boat load of dollars in their reserves to sell.
The price of Oil remained in the $78 handle yesterday... strange but true, these back and forth over $80 trades that have been going on in recent times... And bonds... Bonds received a little love yesterday from someone, that brought the yield on the 10-year back down to 4.20%... I saw a cartoon yesterday on Twitter that showed Janet Yellen sitting down saying, " you'll buy my bonds, or else I'll sink your stocks"... Pretty funny to folks like me and you dear reader if you've been following my talks about Yellen being all upset about the downgrade, and the rising yields.. For she knows all too well that rising yields in bonds will cause cracks in stocks.
In the overnight markets last night... There was some profit taking as the BBDXY gained 1 point back from yesterday's loss. Gold is up $2 to start the day, while Silver is down 14-cents... So a mixed bag there... The price of Oil gained a buck overnight, and trades this morning with a $79 handle... And bonds... just waiting for the next issuance of more bonds... They're coming folks.
Well, remember last week, I think it was, when I said that I for the longest time had thought that the rising interest rates would put the kyboshes on the Housing Market, but was amazed at how long it had held on... Well, that is probably old news, as On Wednesday, the Mortgage Bankers Association reported that U.S. mortgage rates rose to the highest level since late 2000 last week, sending a key measure of demand down to the lowest in nearly three decades. The contract rate on a 30-year fixed mortgage increased 15 basis points to 7.31% in the week ended August 18. This from Zerohedge.com: "Applications for home purchase mortgages dropped to their lowest level since April 1995, as home buyers withdrew from the market due to the elevated rate environment and the erosion of purchasing power," said Joel Kan, MBA's vice president and deputy chief economist".
Chuck again... well is sure does look to me that the slide in housing is occurring while we go along in life.
Ok... this makes me feel good, like I saw something, reported it, and then finally something comes through to vindicate me... All my whining and complaining about the BLS's Birth/ Death additions to the job surveys is finally coming to light.. Check this out from Zerohedge.com: "the BLS confirmed what we have been saying for much of the past year, namely that hundreds of thousands of U.S. jobs were nothing more than a figment in the BLS's imagination, and politically motivated excel spreadsheets.
That's precisely what happened when according to the Bureau of Labor Statistics' preliminary benchmark revision projection published this morning, U.S. job growth was far less robust in the year through March than previously reported, and according to the BLS the number of workers on payrolls will be revised down by at least 306,000, and likely much more when the final revisions take place in early 2024."
At least they finally came clean, and wiped out those job gains... The problem is this: at the time, the markets thought they were good numbers and traded the dollar accordingly... The revisions never see the unwinding of previous trades... UGH!
The U.S. Data Cupboard today finally has something for us... Durable Goods Orders and Capital Goods Orders for July will print today... You may recall that June's reports for these two were negative growth... So, they have some making up to do in July, I wonder if they're up to it? Don't forget tomorrow is the Jerome Powell speech at the Jackson Hole Boondoggle... That's can't miss TV for you! HA!
To recap... The dollar got sold big time yesterday, with the BBDXY losing 6 index points... Gold was up $18 and Silver gain 91-cents on the day without interference... Housing is beginning to show cracks in the foundation, folks... And the BLS comes clean on their Birth / Death additions each month... See? Chuck was right about those additions!
For What It's Worth... Well, there I was reading Ed Steer's excellent letter this morning that can be found here: www.edsteergoldsilver.com and I came across this article that is about what the U.S. is doing to protect the dollar, and it can be found here: Efforts to Protect US Intensify Amid Global Shift From Dollar | The Epoch Times.
Here's your snippet: " With inflation plaguing the economy as the U.S. dollar is increasingly being sidelined in international trade, potentially even at risk of losing its status as the global reserve currency, lawmakers in Washington and state capitals are touting gold and precious metals as the solution.
From congressional efforts that would once again back the U.S. dollar with gold to state-level initiatives to facilitate commerce in precious metals, proposals are proliferating. Some have already advanced.
Private-sector players are getting in on the action, too, arguing that gold can be a defense against economic calamity as foreign governments and central banks stockpile record amounts of precious metals.
In a series of interviews with The Epoch Times, state and federal lawmakers working to restore gold as money argued that this was the best way to defend the dollar, stabilize the economy, rein in government spending, and protect U.S. interests.
A bill introduced in Congress this year by U.S. Rep. Alex Mooney (R-W.Va.), dubbed the Gold Standard Restoration Act (H.R. 2435), would redefine the dollar in terms of a fixed weight in gold. The legislation would also require authorities to exchange paper currency for gold.
"How can you look at a country that's 32 trillion in debt with out-of-control spending and think it's the right standard to go by?" Mr. Mooney asked in a phone interview with The Epoch Times, warning of peril ahead for the dollar if its gold backing was not restored."
Chuck again... Well, we can talk about restoring the Gold backing to the dollar all we want, it's not going to happen, for the leaders of this country know that they can't keep spending dollars we don't have, on their individual pet projects... I'm just saying.
Market Prices 8/24/2023: American Style: A$ .6450, kiwi .5943, C$ .7383, euro 1.0853, sterling 1.2684, Swiss $1.1361, European Style: rand 18.6068, krone 10.6580, SEK 10.9718, forint 353.50, zloty 4.1212, koruna 22.2350, RUB 94.58, yen 145.44. sing 1.3533, HKD 7.8419, INR 82.57, China 7.2789, peso 16.83, BRL 4.8572, BBDXY 1,238.41, Dollar Index 103.58, Oil $79.12, 10-year 4.20%, Silver $24.17, Platinum $930.00, Palladium $1,277.00, Copper $3.78, and Gold... $1,918.37.
That's it for today... and this week, of course! Monday's Pfennig should be a doozy as I report on what Jerome Powell said in his speech and how the markets reacted to it... I think I'll be able to Tub thump today for the fist time in two weeks! My new chemo arrives tomorrow, so I had better Tub Thump today, eh? I went back to sleep yesterday morning after writing, and slept till 11 a.m. I know one thing, I would have loved to be a part of the new Battle Bank, but I know they would not have liked me sleeping until 11 a.m. on a work day! Nothing on the docket for us this weekend, so it will be like any other day... Next Thursday, my beloved Mizzou Tigers will play their first game of the new season! Fight Tigers, fight for Ole Mizzou! 3 Dog Night takes us to the finish line today with their song: Mama Told Me (not to come) I hope you have a Tub Thumpin' Thursday today, and a Fantastico Friday tomorrow... And please try to remember to Be Good To Yourself!
---
Follow us on Telegram
Stay updated of all the news
Recommended Content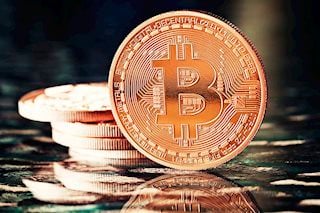 Bitcoin is inching closer to the anticipated fourth halving event, scheduled for April 17, 2024, tentatively. BTC price is likely to rally to its $40,000 target; analysts consider this level a "magnet" for Bitcoin.
Read more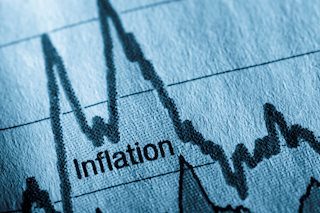 This week, inflation came in below expectations in the euro area and the US. In the euro area, headline inflation fell much more than expected to 2.4% y/y (consensus: 2.7% y/y) in November from 2.9% in October.
Read more
---