It's a Tech War - US Considers Adding More Chinese Tech Co's to Blacklist! Futures Turn Sour
What You Need to Know Today
Trade war is now a Tech War?

US considering adding more Chinese tech companies to the Blacklist

Mkts remain range bound
And investors, traders and algo's celebrated the news that the administration has granted temporary relief to Huawei Technologies – suggesting that maybe there is a thaw in the frigid weather that has been engulfing US/China trade talks……and that the latest move will help nurture a deal……the Dow added 197 pts or 0.77%, the S&P rose by 24 pts or 0.85%, the Nasdaq surged by 83 pts or 1.08% and the Russeell 2000 moved ahead by 20 pts or 1.33%.
Chipmakers and the hardware names moved to the front of the line…….I mean – the mkt is now so sensitive to any trade headline – that it seems nothing else really matters…..So as such, technology with is the sector that gets beaten up on the way down is the one that gets rewarded on the way back up….. and we saw that again yesterday with the Nasdaq surging by 1.08% or 83 pts. And within the Tech sector – you have "Semi's" (semiconductors – a group very sensitive to trade) - so a look at the S&P Semiconductor ETF – XSD – shows you what has been happening to this sector since April when it appeared that talks were beginning to 'stall'.
It's gotten smashed! Down 17% as investors/trader and algo's began lightening up on the group when it became clear that the trade talks needed more time….Notice that the action in this group has brought that ETF right down to long term support at $74.46 on Monday – when the mkt got pummeled – only to find support and rally yesterday on the news…..Contrast that with the XLK – which is the S&P Technology sector ETF and you see a less drastic story….while that 'stock' represents technology as well – it is a broader view of all things tech. That ETF is only off 6% since the group came under pressure in early April over the direction of trade – suggesting that while there is concern, no one is tossing out the baby with the bathwater.
Industrial names also got a boost yesterday – as the headline over tech – raises hopes on the broader picture of trade and the industrial names will certainly be a big beneficiary of any trade deal. The XLI – Industrial ETF rose by 1.18%.....and communication names – represented by the S&P XLC ETF – also showed great strength yesterday – rising 1.1% on the back of the Huawei news…..Look, just fyi – Huawei has tentacles that run deep into the technology – so expect that the other sub-sectors in the tech space to be equally as sensitive to any trade news and any Huawei specific news.
And speaking of news – it seems that the administration has given it some more thought an this morning there is word that the US is considering adding five more Chinese companies to the list of companies that it thinks could be a threat to this 'National Technology Emergency' that it identified last week. Chinese companies – Hangzhou Hikvision Digital Technology and Zhejing Dahua Technology are two more of the firms that we are considering to add to the list of blacklisted firms doing business with the US. Words like 'espionage' , 'reconnaissance' and 'tailing' are now becoming part of the daily conversation as the trade talks stall. It feels all so very 'James Bondish' – with facial recognition cameras and other spying technology that leaves us wondering – Who really IS watching us?
US futs are mixed to weaker this morning as investors around the world monitor the latest developments. Dow futures are up 4, S&P futs are down 3, Nasdaq futs are down 6 and Russell 2000 futs are up 1. And while there wasn't any new news overnight – the idea that the US is considering adding names to the list will not be received as a good thing. It will just give the algo's a reason to hit the trigger if it assumes this is just another incremental negative in the escalating war on trade and technology.
ECO data today includes the release of the FOMC mins (Fed Open Market Committee) from May 1st. Again – I do not expect to hear anything we don't already know – so I don't think this will be a barn burner by any stretch. Yesterday's weak existing home sales report flies in the face of today mortgage applications report -which showed a 2.4% increase in the number of mortgage apps reported…. So keep your eyes on the New Home Sales Report due out tomorrow…..if mortgage apps are up – then someone has to be buying something – so if its not existing homes, then its new homes.
Other data points – the EIA (Energy Info Admin) is due to report the status of oil at 10:30 am. – is there an increase or a decrease in supply? Oil is currently down 55 cts at $62.57/barrel.
Again – I don't think any of the news today is going to cause the mkts to do anything substantial – we remain in the 2776/2872 range on the S&P.
There are 3 FED speakers today – although none of them will be a mkt mover. NY's Johnny Williams at 10, Atlanta's Raffi Bostic at 10:10 and Dallas's Bobby Kaplan at 10:15 pm.
European mkts are taking it all in stride – rising across the board – in what is now being called a 'Tech War' (but wasn't it really all about tech from the beginning?) As the story about the 'possible addition' of 4 or 5 more Chinese companies hits the tape – we will see how the tone changes – but remember – that story is only suggesting that these companies are under consideration – they have NOT been named yet, so it could be nothing or it could be something – the jury is still out. But where there is smoke there IS fire. BREXIT – which had fallen out of the limelight – is now back in….UK PM – Theresa May – seeking to break the deadlock between the opposition labour party and the Pro-European Lawmakers – has offered to allow member of Parliament to vote on another referendum if they back her withdrawal bill. (Chances are not good that this will work – but she will give it the old college try). There is no eco news today across the continent – so it's all about trade. Tomorrow the ECB (European Central Bank) will release their views on the April monetary policy decision. FTSE +0.43%, CAC 40 + 0.11%, DAX + 0.31%, EUROSTOXX +0.11%, SPAIN +0.30% AND ITALY -0.17%.
New England Clam Chowder
Love this dish – especially when you're sitting by the beach or can hear the ocean waves crashing around you.
For this you need: 1 stick of butter, 1/3 c of flour, bacon, 1 med potatoes (peeled and finely chopped), 2 carrots (peeled and chopped), 2 celery stalks (chopped) 1 Vidalia onion (finely chopped), bottle of clam juice, thyme, heavy cream, whole milk, container of fresh clams (chopped) in their juice, s&p.
Begin by melting butter in a large sauce pan over medium heat – now whisk in the flour and mix for 2 mins or so….using a spatula – scrape the roux (as it is called) into a bowl and set aside.
Next add the bacon to the pot and allow to crisp up on both sides – then place on paper towels to drain and cool. Once cooled – you can break it up into crumbles.
Now add the diced potatoes to the bacon fat in the pan and cook for 2 or 3 mins. Now add the carrots, celery and onions and continue cooking for another 5 – 8 mins. Now add the clam juice and some thyme – bring to a boil then simmer for 6 – 8 mins.
Now pour in the cream and the milk – bring to a boil – then simmer again for 15 mins or so…..allowing the carrots to become tender. Now add the roux – which makes the chowder thick and classic New England style. Add in the clams with their juice along with the crumbled bacon and simmer for 3 – 5 more mins.
Serve in small bowls with oyster crackers.
General Disclosures
Information and commentary provided by ButcherJoseph Asset Management, LLC ("BJAM"), are opinions and should not be construed as facts. The market commentary is for informational purposes only and should not be deemed as a solicitation to invest or increase investments in BJAM products or the products of BJAM affiliates. The information contained herein constitutes general information and is not directed to, designed for, or individually tailored to, any particular investor or potential investor. This report is not intended to be a client-specific suitability analysis or recommendation, an offer to participate in any investment, or a recommendation to buy, hold or sell securities. Do not use this report as the sole basis for investment decisions. Do not select an asset class or investment product based on performance alone. Consider all relevant information, including your existing portfolio, investment objectives, risk tolerance, liquidity needs and investment time horizon. There can be no guarantee that any of the described objectives can be achieved. BJAM does not undertake to advise you of any change in its opinions or the information contained in this report. Past performance is not a guarantee of future results. Information provided from third parties was obtained from sources believed to be reliable, but no reservation or warranty is made as to its accuracy or completeness.
Different types of investments involve varying degrees of risk and there can be no assurance that any specific investment will be profitable. The price of any investment may rise or fall due to changes in the broad markets or changes in a company's financial condition and may do so unpredictably. BJAM does not make any representation that any strategy will or is likely to achieve returns similar to those shown in any performance results that may be illustrated in this presentation. There is no assurance that a portfolio will achieve its investment objective.
Definitions and Indices
The S&P 500 Index is a stock market index based on the market capitalization of 500 leading companies publicly traded in the U.S. stock market, as determined by Standard & Poor's.
UNLESS OTHERWISE NOTED, INDEX RETURNS REFLECT THE REINVESTMENT OF INCOME DIVIDENDS AND CAPITAL GAINS, IF ANY, BUT DO NOT REFLECT FEES, BROKERAGE COMMISSIONS OR OTHER EXPENSES OF INVESTING. INVESTORS CAN NOT MAKE DIRECT INVESTMENTS INTO ANY INDEX.
BJAM is an investment advisor registered in North Carolina and Arizona. Such registration does not imply a certain level of skill or training. BJAM's advisory fee and risks are fully detailed in Part 2 of its Form ADV, available upon request.
Feed news
---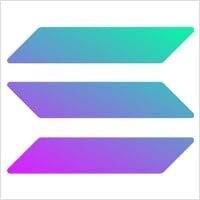 Solana price performance has been falling short of late, especially after the December 4 flash crash. But things could be due for a change as SOL presents a buy opportunity that might get more attractive if trapped bears decide to join the party.
Read more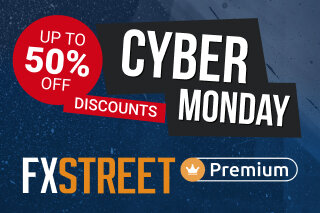 Glued to your trading screen on Cyber Monday? Upgrade your skills by signing up for FXStreet's Premium service, offered at a discount of up to 50%. Fellow traders have already taken advantage of Black Friday profits. What about you?
Subscribe now!
---