In the America's S&P, DJIA, and NASDAQ all made new highs for the year
REVIEW AND PREVIEW
"The world economy is slowing very rapidly and therefore monetary policy everywhere will be eased, so the outlook is a lot more inflationary, helping gold," said Alasdair Macleod, head of research at GoldMoney.com. "Gold Scales 2-Week Peak," Reuters, February 15, 2019
Stocks continued their torrid rally last week to new highs for 2019 in U.S. indices. The Dow Jones Industrial Average, for instance, closed at 25,883, up 777 points for the week and 443 points on Friday alone, and this was in spite of President Trump's "Mars/Uranus conjunction" surprise announcement that he will issue an executive order to "build the wall." To a Mundane Astrologer, this was practically a given with Saturn in Capricorn (2018-2020), and both ruling "walls." However, that was not the real reason why equities rallied so strongly. It had more to do with the encouraging news on trade talks between the U.S. and China, which astrologically pertains to Jupiter in Sagittarius (both the planet and the sign rule world trade). They too will likely come to some sort of an agreement soon, although with Jupiter square Neptune, the "spin" on the agreement may be much greater than the reality of what it actually delivers or can be enforced.
In Europe, the Netherlands AEX, Zurich SMI, and London FTSE indices all spared to new highs for 2019 last week, but the German DAX did not, for a potential case of intermarket bearish divergence in an MMA critical reversal zone.
In the Far East it was also a mixed bag. China's Shanghai Composite, Hong Kong's Hang Seng, and Tokyo's Nikkei all rallied to new highs for 2019. Australia's ASX just missed, whereas India's Nifty Index was one of the few markets that plummeted last week.
In the America's. the S&P, DJIA, and NASDAQ all made new highs for the year, while Argentina's Merval Index exploded for a new all-time high. Brazil's Bovespa was up, but not quite to a new all-time high.
In other markets, Gold, Silver, the Euro and the Yen all fell to a multi week low on February 14. Crude oil, like many stock indices, rallied to a new high for this year. Bitcoin started the week off quite strong, but then turned sideways again, hovering around 3550 by Friday's close.
SHORT-TERM GEOCOSMICS AND LONGER-TERM THOUGHTS
The national debt surpasses $22 trillion for the first time on Tuesday, February 12, a milestone that experts warned is further proof the country is on an unsustainable path that could jeopardize the economic security of every American… The national debt has been rising at a faster rate following the passage of President Donald Trump's $1.5 trillion tax-cut package a little more than a year ago… over time this can push up interest rates for consumers and businesses, nudging up rates for mortgages, corporate bonds and other types of consumer and business loans. – Michael Collins, "National Debt Tops $22 Trillion for Firth Time," USA Today, February 14, 2019.
There are three kinds of lies: lies, damned lies, and statistics. Attributed to Benjamin Disraeli by Mark Twin in "Chapters from My Autobiography," North American Review No. DCXVIII (July 5, 1907).
It is just the nature of Jupiter in Sagittarius square Neptune in Pisces. Everything has a nuance to it, and that nuance is usually dictated by the tendency to exaggerate, which falls under the domain of Jupiter and its ruling sign of Sagittarius. Add to this the tendency to give out incorrect facts, misleading information, and inaccurate narratives that have a hidden agenda to divert attention away from what is really important, and you get an idea of the collective psychological climate we are in this year, In terms of market psychology, this is the juice that can lead to "irrational exuberance," wishful thinking, and a proclivity towards thinking everything is wonderful, when really it is – at best – uncertain, unknown, and confusing, Markets may rally or fall in extremes with no rational basis behind it. We saw this in December when equity markets fell very hard, and we are probably seeing it now as equity markets rally for 8 consecutive weeks.
To a Financial Astrologer, it all fits into the storyline of Jupiter square Neptune with each planet in its ruling sign. At some point, reality will hit, such as the reality that the debt issue is not under control. That wakeup call is coming soon, probably in 2020, as the Jupiter/Neptune square gives way to the "Capricorn Stellium," when Jupiter, Saturn, Pluto, and the Moon's south node will travel through Capricorn and conjoin one another. If Sagittarius exaggerates, then Capricorn is much more critical and discerning, underestimating and preparing for the worst, instead of overestimating and assuming the best. This year, 2019, is the "setup" for what we will experience collectively in 2020-2021. It is a switch from seeing the glass half full to seeing it half empty – maybe almost empty.
We may get a glimpse of this future reality this week. Venus will conjoin both Saturn and Pluto, February 18-22 which is a preview of what we will see when Saturn and Pluto actually enter their conjunction on January 12, 2020. This week's conjunction of Venus, Saturn, and Pluto follows the time last month when Venus was conjunct Jupiter and square Neptune, January 20-22. These translations of Venus over first the Jupiter/Neptune square, and then the Saturn/Pluto conjunction, is a symbolic preview of the greater picture of Jupiter square Neptune, January-September 2019, followed by the Saturn/Pluto conjunction in January 2020, with an effect lasting through much of 2020. As you can see, first the market was up, and now let's see if we get a pull back from the Venus-Saturn-Pluto conjunction this coming week.
An even more important "translation" to the same set of aspects will follow with the Sun in March and April. That is, the Sun will conjunct Neptune and square Jupiter, March 6-13, and then head for a square to both Saturn and Pluto. April 10-13. Thus, this period offers another preview of what is to come, if not specifically in terms of market behavior, then in terms of political and economic scenarios. That is, first hopes and wishes, perhaps tinged with delusionary visions of "what could be," followed by a smack in the face with cold reality, probably related to debt issues. It is very interesting to see the increasing attention being created for many socialistic policies, like free college education, guaranteed minimum annual payments by the government to everyone even if you don't work, to Medicare for all, at the same time the national debt is reported to exceed $22 trillion. This "parallel realities" is taking place as we leave the first Venus translation of Jupiter and Neptune (wishes, hopes, delusionary visions) and approach the Venus conjunction to Saturn and Pluto (hard, cold, reality involving debt) this week. The tax cut (Pluto) did not create the increase in revenues for the U.S. treasury expected. But I suspect all that will be forgotten soon as we approach the Sun's translation to Jupiter/Neptune square in March – until we get to April, when the debt level again reaches a point of greater concern and makes headlines.
Each translation of Jupiter/Neptune by a faster moving planet, followed by that same planet's translation of Saturn and Pluto soon afterwards, is likely to exhibit this pattern: first optimism based on hopes and wishes, then worry based on "How can we afford this with such debt?" This back and forth pattern progresses to less and less optimism and more and more concern the closer we get to 2020. The danger for traders and investors is that they become complacent, because every downturn in the market is still followed by healthy rallies, until Jupiter and Neptune finally separate after September. The danger for governments institutions, companies and individuals is that if not careful, they may be headed for a credit crisis, such as bankruptcy (classical Jupiter/Neptune occurrences), where they spend far beyond what they can afford, falsely believing that everything is OK and will work out.
It is important to understand this dynamic. It may be hard to identify the exact turns in financial markets these days, especially if you don't use geocosmic indicators. However, if you understand the collective psychology that is taking place, you can see why this type of pattern and this probability of increasing investor complacency, can be a "setup" to a rather dangerous market climate that could very well be approaching. It is a reason why investors are advised to start thinking about how they can move from "market risk" to "cash" or certain commodities (if not done already), for when the psychological bubble of complacency breaks, cash will be king. That's usually the way things go when Saturn enters hard aspect to Pluto and Uranus within a year of one another, which will take place in 2020-2021, for the first time since 2008-2010, and 2000-2002 before that.
For more insight on these matters, consider getting a copy of last week's Forecast 2019 Webinar. It went very well, and so did the recording. With the power point slides that go along with this recording, these points are illustrated clearly - much more clearly than one might expect in these times with Jupiter square Neptune.
Disclaimer and statement of purpose: The purpose of this column is not to predict the future movement of various financial markets. However, that is the purpose of the MMA (Merriman Market Analyst) subscription services. This column is not a subscription service. It is a free service, except in those cases where a fee may be assessed to cover the cost of translating this column from English into a non-English language. This weekly report is written with the intent to educate the reader on the relationship between astrological factors and collective human activities as they are happening. In this regard, this report will oftentimes report what happened in various stock and financial markets throughout the world in the past week, and discuss that movement in light of the geocosmic signatures that were in effect. It will then identify the geocosmic factors that will be in effect in the next week, or even month, or even years, and the author's understanding of how these signatures will likely affect human activity in the times to come. The author (Merriman) will do this from a perspective of a cycles' analyst looking at the military, political, economic, and even financial markets of the world. It is possible that some forecasts will be made based on these factors. However, the primary goal is to both educate and alert the reader as to the psychological climate we are in, from an astrological perspective. The hope is that it will help the reader understand the psychological dynamics that underlie (or coincide with) the news events and hence financial markets of the day. No guarantee as to the accuracy of this report is being made here. Any decisions in financial markets are solely the responsibility of the reader, and neither the author nor the publishers assume any responsibility at all for those individual decisions. Reader should understand that futures and options trading are considered high risk.
Analysis feed
---
Latest Forex Analysis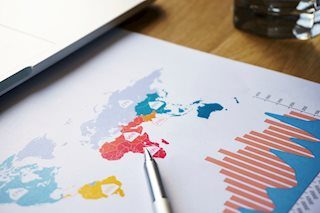 The upcoming economic news is likely to be dreadful, and if it is not dreadful, it will be mostly ignored. This includes the release of the preliminary January PMI figures at the end of the week. Japan is extending its national emergency to another five prefectures, which collectively account for over half of the nation's GDP.
Read more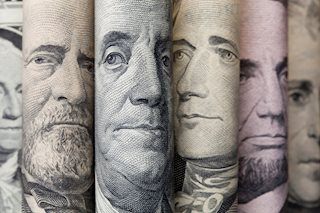 USD has been strongly supported on what has shaped up to be a very much risk off final trading day of the week. Most G10/USD pairs have seen significant weakness, aside from CHF/USD and JPY/USD, given that the two currencies are also considered "safe havens".
US Dollar Index News
---