How the Gov't Hides This Incredible Data
Markets across the board seemed under the weather this morning.
Still, the Nasdaq is just 1,760 points away from my Dark Window 10,000 forecast. While that might seem like a lot, think about it this way: Six months ago – at the beginning of the year – the Nasdaq was at 6,506… 1,737 points lower than today…
We are in a Megaphone pattern that could see markets dip or pop, but everything still points to that final Dark Window blowout finale into the end of the year. That Nasdaq 10,000 is closer than you think. So now is the time to make hay while the sun shines.
Trade, Trade, Trade
I don't mean buy and hold. I mean trade.
Follow the work our quant is doing in the Cannabis space.
Go fortune hunting with Rodney.
Or go where the data points are. Data that the government all but hides from you… but that I've been able to decipher.
For example, there are 11 sectors heading into a boom phase right now. You've just got to know where to look. But considering the raw government data is useless. Instead, we've got your back because I've deciphered the "code."
So today, I'll share details on one of those sectors. But before I do, a caveat…
Be Prepared For The Dark Window
Yes, this Dark Window presents an incredible opportunity.
Yes, the 11 sectors I've hinted at will benefit from this scenario.
BUT, at the end of this Dark Window is a major crisis that will reset all financial assets. I expect we'll see this unfold between 2020 and 2023. During that time, your profit opportunities will be of a different kind, and again, my team and I will guide you through.
Then, once the decks are clear, the 11 sectors currently in take-off mode will resume their course upward because they're driven by an unstoppable force.
It's literally, all, life changing.
Now, let's look at one of those sectors to set your sites on… in the near term AND long term…
Going From Do-It-Myself to Do-It-For-Me
Baby Boomers aren't getting any younger. But they're not quite "old" yet. Right now, they're still walking up to the peak of their Spending Wave in the lawn and gardening sector. Until they're 63 years old, they'll want to push those mowers, swing those weed eaters, and turn that flowerbed soil for themselves. For many Baby Boomers, gardening is a source of inspiration and invigoration.
As the bulk of the Baby Boomers move up to that age, investing in do-it-yourself garden equipment will be a profitable move. Think Lowes and Home Depot.
You can expect this to be the case until around 2025
After that, age catches up with us and our knees begin to ache from the bending… our backs begin to hurt more from pushing that lawnmower in sweltering heat… our fingers are more bent from arthritis.
Shortly after that peak at 63, Baby Boomers begin to wonder what the hell they're thinking. Thoughts of, "I'm too old for this shit!" become louder. The natural trend is an acceleration toward lawn and garden services. Pay someone else to do the hard work. As you can see in the chart (the red line), the demand for garden services doesn't peak until age 80.
This makes it the perfect business to get your kids into. Not only are they the perfect age to handle the physical labor when starting out, but they can eventually grow (pun intended) into managing the business.
That's the thing: When you've decoded the data, it's like you suddenly have a road map to the most unexpected opportunities. The government hides the opportunities in plain sight, with data in raw form. But with the refined data, which is an expensive endeavor that I have undertaken for you, the world can become your investing garden.
It's like getting road maps through more than 200 categories.
I'll share some more of the details in the coming weeks, so stay tuned.
The content of our articles is based on what we've learned as financial journalists. We do not offer personalized investment advice: you should not base investment decisions solely on what you read here. It's your money and your responsibility. Our track record is based on hypothetical results and may not reflect the same results as actual trades. Likewise, past performance is no guarantee of future returns. Certain investments such as futures, options, and currency trading carry large potential rewards but also large potential risk. Don't trade in these markets with money you can't afford to lose. Delray Publishing LLC expressly forbids its writers from having a financial interest in their own securities or commodities recommendations to readers.
Analysis feed
---
Latest Forex Analysis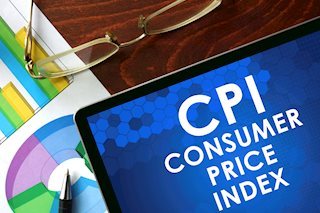 USD/JPY keeps the red below 107.50, as the yen remains well bid amid US-China tensions and upbeat Japanese data dump. The Asian stocks and S&P 500 futures flash red. Focus shifts to the US data and President Trump's response to the Hong Kong issue.
USD/JPY News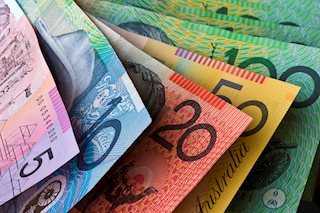 AUD/USD remains depressed around 0.6640 so far this Friday. Risk-tone remains heavy as global equities are weighed down by escalating US-China tensions over the Hong Kong security issue, with all eyes now on Trump's presser.
AUD/USD News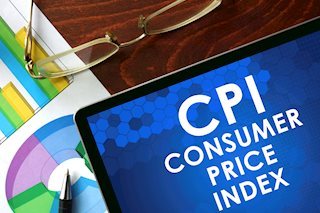 Preliminary eurozone CPI data for May will likely show depressed inflation. Without shocking figures, the EUR/USD has room to rise, in the opinion of FXStreet's analyst Yohay Elam.Key quotes: "Petrol will likely put pressure on CPI."
Read more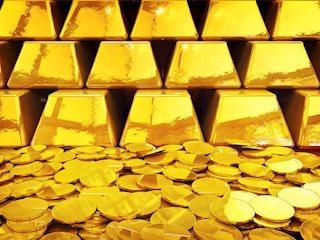 Gold, a traditional safe-haven asset, is drawing bids as the US stock futures are signaling risk aversion. China imposed the controversial national security bill on Hong Kong on Thursday. Markets fear the US would retaliate with sanctions on China.
Gold News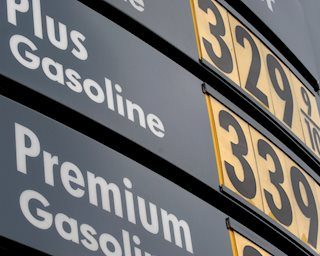 While West Texas Intermediate (WTI) crude's front-month contract has backed off from the 2.5-month highs reached earlier this week due to deteriorating US-China tensions, it is still on track to post its biggest monthly gain on record.
Oil News
---