Nordic: Housing boom coming to an end
An overview of the housing market situation and discussion in the Nordic countries as the COVID-19 crisis is coming to an end.
All Nordic countries have experienced sharp increases in residential property prices with Sweden and Denmark in the lead while Finland is the laggard. Due to record low mortgage rates, however, affordability is fair on average in all countries. However, it is low or very low in parts of the major cities. A Covid19-induces search for more workspace at home and a coincident lack of supply also appears to be in play. Looking forward, we expect price gains to moderate in all countries.
A consequence of the previousrise in prices is accelerating credit growth and higher debt ratios, with the exception of Denmark. Household indebtedness varies quite substantially between countries, Denmark having the highest.
All countries currently faces pressures to tighten regulations in some form, either from the FSA, central banks or the Governments. Prime reasons appears to be an attempt to limit household debt and moderate financial system risks. Whether this is consistent with other priorities such as lowering barriers for first-time buyers to enter the housing market appears unclear.
In terms of the regulatory environment Sweden and Norway have the toughest LTV restrictions, 85%. Finland has no mandatory amortization requirement, probably because a strong endemic amortization culture. Sweden probably has the toughest amortization requirements. Norway appears alone in having a 500 % loan-to-income ceiling. A KALP rate (hypothetical interest rate that borrowers' economy is tested against) of 6 % in Sweden and Finland is at the high end.
In terms of taxation, Sweden is the odd one out. Sweden has no property tax (but a basically constant fee), while this is the case in other Nordic countries. Instead, there is no tax on capital gains if lived in it for a maximum of 2 years, except in Sweden where it is 22 %. All countries have interest rate deductions varying from about 30 % in Denmark and Sweden down to 10 % in Finland.
Swedish FSA decided to reinstate mandatory amortization from Aug 31 and the Government is contemplating a reduction/abolition of the interest rate deduction. The Danish SRC is expected to propose new measures, perhaps a higher down payment (lower LTV) and limits to interest-only loans. A tax value reassessment overhaul is also in the cards, supposedly with an overallneutral effect. In Norway, the focus is on limiting secondary home purchases as a "financial investment" by requiring a 40 % down payment. In Finland, Bank of Finland has proposed a debt (or loan) to income cap.
This publication has been prepared by Danske Bank for information purposes only. It is not an offer or solicitation of any offer to purchase or sell any financial instrument. Whilst reasonable care has been taken to ensure that its contents are not untrue or misleading, no representation is made as to its accuracy or completeness and no liability is accepted for any loss arising from reliance on it. Danske Bank, its affiliates or staff, may perform services for, solicit business from, hold long or short positions in, or otherwise be interested in the investments (including derivatives), of any issuer mentioned herein. Danske Bank's research analysts are not permitted to invest in securities under coverage in their research sector.
This publication is not intended for private customers in the UK or any person in the US. Danske Bank A/S is regulated by the FSA for the conduct of designated investment business in the UK and is a member of the London Stock Exchange.
Copyright () Danske Bank A/S. All rights reserved. This publication is protected by copyright and may not be reproduced in whole or in part without permission.
Feed news
---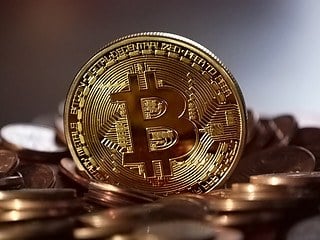 Bitcoin price has dropped 10% since its August 1 swing high at $42,599. Ethereum price follows BTC and has shed 9% as it bounces off the $2,460 support level. Ripple price came extremely close to retesting the range high at $0.785 but is now undergoing correction.
Read more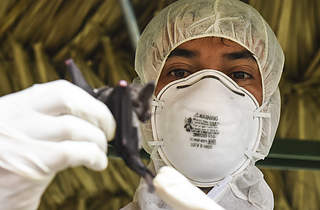 "America is coming back" – these words by US President Joe Biden have sounded like a victory lap for the country's success in depressing COVID-19 cases, hospitalizations, and especially deaths. The charts are indeed impressive:
Read more
---