Have stocks run too far, too fast?
Stocks explode up and thru the trendline.

2022 losers are presenting as great opportunities.

The FED remains in lockdown mode.

OPEC+ expected to hold the line – Oil steady at $82/barrel.

Try the Sea Bass w/Bacon & Leeks.
Boom! Boom! Boom! Stocks surged even higher on Monday ….January 23rd 2023 ……TECH leading the way higher (after having gotten clobbered in 2022)….…The Nasdaq rising by 2% as investors begin to assess what the earnings parade is going to look like for this very influential sector of the economy – and as you know – we have heard from so many of them as they slash and burn jobs that investors are now celebrating the tightening of the belt as well as the opportunity that many of present after the beating they took….. We are seeing outsized moves to the upside – which does make some sense, but not completely…because what has really changed between last week and this week?
The data is still weakening, the FED is still expected to continue to raise rates (I think thru May) and inflation while trending lower – is still historically high – leaving the FED in the position to remain hawkish….….but I suppose you have to start somewhere and remember what I said yesterday- the market is a discounting mechanism that is trading today where it thinks we will be in 4 – 6 months….So, I guess the market is telling us that sunnier days are on the horizon.
This week we are due to hear from such stalwarts as MSFT +1% or $2.36/sh, INTC +3.6% or $1/sh, TXN +3% or $5.15/sh, TSLA + 7.7% or $10.30/sh, WOLF +7.1% or $5.70 and IBM +0.5% or 66 cts/sh and it looks like investors are looking ahead and not behind……the earnings will be what they are…..but it will be the guidance that they all offer in light of all the layoffs that will drive the action.
And this lit the whole group on fire….Everything tech – was higher…..Semi's – SOXX +$19 or 5%, (it was off by 47% last year), NVDA +$14 or 7.6%, (off 69% last year), Disruptive Tech – ARKK + $1.6 or 4.3% (it was off 77%) - but this group is already up 22% ytd…Cyber Security – CIBR + 1.77% (was off 35%) Artificial Intelligence - BOTZ +1.8% (off 57%) the Growth trade – SPYG up 1.3% yesterday taking it up 4.3% ytd . (it was off 34%) – are you seeing the pattern? And the way these names are acting define exactly what I have been saying….investors are expecting horrible earnings BUT they have already beaten these name up…..the market has 'discounted' the bad news and is now focusing of the good news down the road – 4 – 6 months out… And for all of those investors that 'got out' last year – they are now the ones that are forced to get back in to establish any kind of a position….You see – investors that rode it all the way down – and continued to be buyers on weakness did a couple of things….they built up a larger position and they dollar cost averaged lower each time….….so now that these stocks are running, they can sit back and let it run… THEY are NOT suffering from FOMO…..(fear of missing out). They are not running right out there to 'establish a position'….they have one and now are watching the show.
All you have to do is look at the sectors…the worst performing sectors of 2022 are this years stars (so far…). Communications – XLC + 12.5%, Consumer Discretionary – XLY + 9.3%, Tech – XLK +8%, Basic Material – XLB + 7%, Real Estate – XLRE + 6.5%, Semi's – SOXX + 16%, Retail – XRT + 11%, Airlines – JETS +18%, Metals and Miners – XME +12.6%.
The strength in tech (Nasdaq) helped to ignite a fire that took (almost) everything higher…..causing all the indexes to end the day up as well..….…the Dow up 255 pts or 0.8%, the S&P up 48 pts or 1.20%, the Russell added 24 pts or 1.25% and the Transports added 214 pts or 1.5%.
And then we got more job cuts.
This time it was Spotify as the headline says it all.
"Spotify to 'AXE' 600 Workers and Shake up Management' – this as CCO Dawn Ostroff exits, and 2 new co-presidents are named.
Spotify now joins GOOG, AAPL, MSFT and a list (as long as my arm) of others that are tossing people out on the street (just fyi – more than 250k tech jobs have been cut so far with more to come) – all singing the same song…. They all (apparently) over hired during the Great Pandemic and now it's time to right the ship….and investors are loving it…..SPOT rose by 2% or $2.04/sh – taking it up and thru the final trendline resistance at $98.57…..leaving it up 26% ytd….but remember – it was down 81% since the March 2021 high of $387.44 ….and that is the story for all of them….All of the sectors that we all witnessed getting trashed last year – are this years darlings…..the selloff of 2022 providing a 'huge' opportunity for investors in 2023.....as new money and some old money gets re-allocated to the beaten up sectors. In fact – I was on Fox Business with Stuart Varney on Friday morning – when he said – 'You're not buying right now?' – to which I said – "I didn't' say that! That's not true! In fact, I am (and have been) a buyer"… See the clip here:
Ok – Today we are going to get some more eco data…. the S&P US Manufacturing PMI of 46 and Services PMI of 45 – both in contractionary territory…. along with the Richmond Fed survey. Now this strong rebound is about to be tested this week by a slew of earnings reports…..let's hope that easing inflation and all of the cost cutting moves support all of this excitement. You have to ask - Have investors taken stocks to levels that can't be supported by what we are about to hear? If investors keep taking stocks and bonds to higher levels - what will JJ say then…remember what he said two weeks ago….. If stock prices and bond prices continue to advance it will make his job more difficult….telling everyone to 'contain yourself'….don't get overly optimistic because anyone calling for a FED Pivot – is on the wrong side of the fence…..and believe it or not – there are still some that think rate cuts are coming in 2023….I just don't get it….why would the FED cut rates if we are still far enough away from the 2% target and they think the FED can manage a 'soft landing'? A soft landing would suggest that monetary policy is correct…and if it is correct – why cut? You have to believe that we are in for a hard landing if you think they are going to cut rates this year. So, is it hard or soft?
Now, I am in the hard camp – not a disaster camp, but not the soft camp either….so while I am loving this push up, I am not convinced yet that it is time to celebrate…..and while I think we could push a bit lower – it will not stop me from sticking to the plan and buying stocks on sale. I reiterate – don't be a chaser – when they want to run, let them run….be there when they pull back.
So far this morning – we heard from GE (beat) quoted up $2, DHR (beat), MMM (miss) quoted down $3, JNJ (beat) quoted up $4, DHI (beat) quoted up $1, VZ (hit the number but lost fio's customers – stock down 3% or $1) - that's an 67% beat rate…..keeping this quarters 'beat rate' at about 70% vs. the usual 75% - but it is still early in the game. and that will help support the recovering narrative…but remember – these beats are off of lowered estimates….so, listen to the guidance and stick to the plan. Remember we will hear from a range of industries this week - Tech, data processors, oilfield services, aerospace & defense, consumer staples, rail freight, airlines, telecommunications, Diversified chemicals, Ag Products, Integrated Electric Utilities…. And more….so expect to learn much more about the state of the union.
This morning US futures are down – and that should be NO surprise at all…...Dow futures are down 90 pts, S&P's are down 10, Nasdaq down 45 and the Russell is off by 4.
Oil continues to churn right in line up 33 cts at $82.00. We remain above two trendlines and are about to test the final trendline resistance at $85.60….News that OPEC+ is expected to make no change to production at the February meeting is helping oil steady.
Treasury prices declined just a bit as money moved into stocks…pushing yields just a bit lower…..but the curve remains inverted.
Fed remains in lock down mode….ahead of next week's announcement.
European markets are also just a bit lower – after the recent run up….Most markets across the zone are up better than 8% across the board ytd…so a little digestion is ok. Eurozone composite PMI – (both manufacturing and services) coming in at 50.2 – up from 49.3 and that is boosting hope that the Eurozone may be able to avoid a recession.
The S&P closed the day at 4019 – up 47 pts in a complete reversal of the negative tone from earlier this year….We have now busted up and thru the trendline (4000) from the January 2022 high (4800) to the March, August and December highs. Like I said yesterday this was KEY….Can we move up and thru 4000 or will it fail? Well, we did, so now the question is will it hold the line…..? We are about to find out.
Roasted sea bass with bacon, leeks bathed in white wine
Delicious and simple to prepare – all done in one pan.
For this you need: diced bacon, garlic, leeks – whites only thinly sliced, s&p, sea bass filets, finely chopped fresh thyme, cherry tomatoes, dry white wine, butter and lemons.
Preheat the oven to 375.
Put the diced bacon in a roasting pan and bake until it crisps up – 5- 8 mins….now add the sliced garlic and cook for another 2 mins or so….add the leeks, season with s&p and let them bake for about 5 mins more….now stir this mixture to allow it blend.
Season the filets with s&p and the chopped thyme. Set the fish on top of the leeks and bacon and add in about 2 cups of the wine and the halved cherry tomatoes– return to the oven and let it cook for 10 mins 0or until the fish is flaky. Now remove from the oven – place the fish on warmed plates. Stir ¼ stick of butter into the bacon/leek mixture – allowing it to melt and penetrate – then spoon over the fish. Serve with fresh lemon wedges.
Serve with your favorite chilled white wine.
General Disclosures
Information and commentary provided by ButcherJoseph Asset Management, LLC ("BJAM"), are opinions and should not be construed as facts. The market commentary is for informational purposes only and should not be deemed as a solicitation to invest or increase investments in BJAM products or the products of BJAM affiliates. The information contained herein constitutes general information and is not directed to, designed for, or individually tailored to, any particular investor or potential investor. This report is not intended to be a client-specific suitability analysis or recommendation, an offer to participate in any investment, or a recommendation to buy, hold or sell securities. Do not use this report as the sole basis for investment decisions. Do not select an asset class or investment product based on performance alone. Consider all relevant information, including your existing portfolio, investment objectives, risk tolerance, liquidity needs and investment time horizon. There can be no guarantee that any of the described objectives can be achieved. BJAM does not undertake to advise you of any change in its opinions or the information contained in this report. Past performance is not a guarantee of future results. Information provided from third parties was obtained from sources believed to be reliable, but no reservation or warranty is made as to its accuracy or completeness.
Different types of investments involve varying degrees of risk and there can be no assurance that any specific investment will be profitable. The price of any investment may rise or fall due to changes in the broad markets or changes in a company's financial condition and may do so unpredictably. BJAM does not make any representation that any strategy will or is likely to achieve returns similar to those shown in any performance results that may be illustrated in this presentation. There is no assurance that a portfolio will achieve its investment objective.
Definitions and Indices
The S&P 500 Index is a stock market index based on the market capitalization of 500 leading companies publicly traded in the U.S. stock market, as determined by Standard & Poor's.
UNLESS OTHERWISE NOTED, INDEX RETURNS REFLECT THE REINVESTMENT OF INCOME DIVIDENDS AND CAPITAL GAINS, IF ANY, BUT DO NOT REFLECT FEES, BROKERAGE COMMISSIONS OR OTHER EXPENSES OF INVESTING. INVESTORS CAN NOT MAKE DIRECT INVESTMENTS INTO ANY INDEX.
BJAM is an investment advisor registered in North Carolina and Arizona. Such registration does not imply a certain level of skill or training. BJAM's advisory fee and risks are fully detailed in Part 2 of its Form ADV, available upon request.
---
Follow us on Telegram
Stay updated of all the news
Recommended Content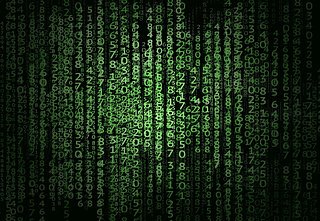 Space ID (ID) price is down 5% in the last 24 hours, succumbing to selling pressure as token holders close their positions to avoid being caught as part of exit liquidity.
Read more

The US economic performance is stronger compared to other economies like the Eurozone, as reflected in the PMIs. On Friday, new preliminary data for September is expected to show a modest improvement in both sectors in the US and the Eurozone.
Read more
---